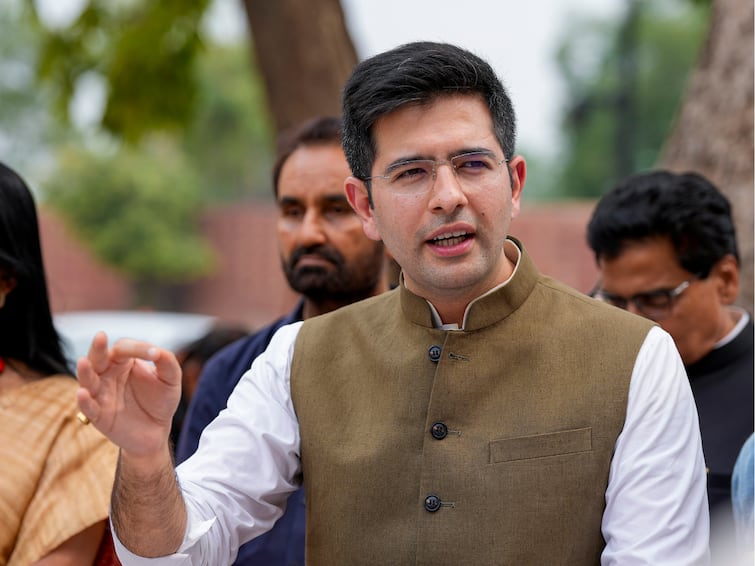 New Delhi: AAP MP Raghav Chadha will not have to vacate his government bungalow after the Delhi High Court nullified a prior trial court order on Tuesday.
The High Court today allowed his plea challenging the trial court's vacation of its interim order preventing the Rajya Sabha secretariat from evicting him from the government bungalow allotted to him. 
In a post on X, the Aam Aadmi Party MP said, "This fight isn't about a house or a shop, it's about saving the Constitution."
"The cancellation of this allotment was a clear case of political vendetta, aimed at silencing a young, vocal parliamentarian. The decision to revoke my official accommodation was arbitrary, unreasonable and unjust, representing a new low in political vendetta," Chadha said in the post on X.
Ye makan ya dukan ki nahin, Samvidhan ko bachane ki ladhayi hai
In the end, truth and justice have prevailed

My statement on the Hon'ble Delhi High Court's ruling to set aside the unjust order to evict me from my official residence. pic.twitter.com/fA7BJ2zLYm


— Raghav Chadha (@raghav_chadha) October 17, 2023
"Opposition voices, those who represent the concerns of millions of Indians, are being deliberately targeted," he added.
In a statement that he posted on X, Chadha said that he has given two speeches in parliament criticising the BJP-led centre, and after his first speech, his official accommodation was cancelled.
"After my second speech, my membership as a parliamentarian was suspended. No parliamentarian can function if he is made to worry about what his forthright and honest speech will cost him next," added.
Justice Anup Jairam Bhambhani said the April 18 order of the trial court, which had directed the Rajya Sabha Secretariat not to evict Chadha, stands revived.
Chadha had challenged the trial court's October 5 order which vacated the April order. The court had said in its latest order that Chadha cannot claim an absolute right to occupy the government bungalow during his entire tenure as a Rajya Sabha MP even after the cancellation of the allotment.
Doonited Affiliated: Syndicate News Hunt