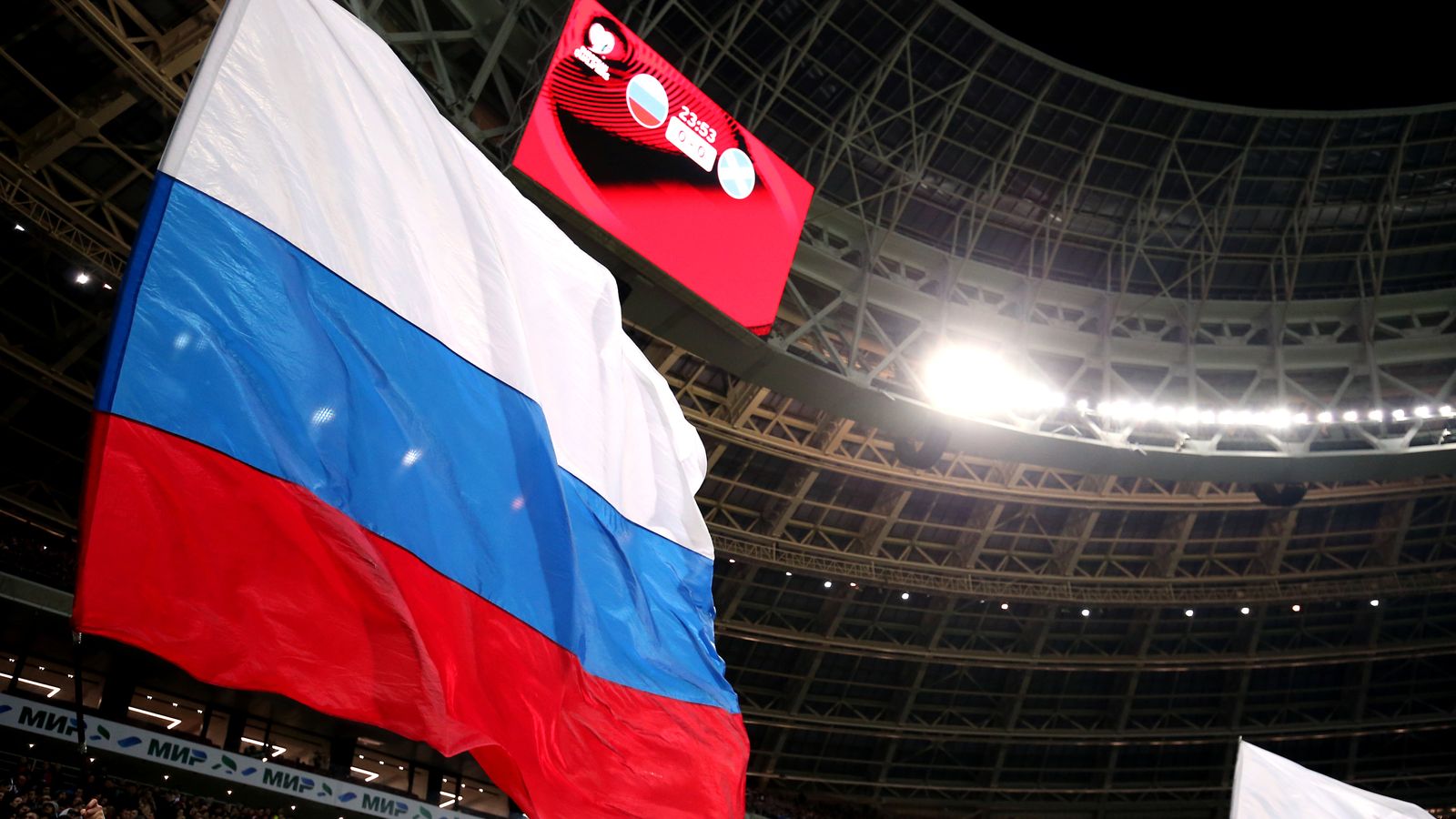 European football's governing body has abruptly dropped plans to end a blanket ban on Russian teams taking part in its competitions after a backlash.
Opposition to readmitting Russia's under-17s teams has been mounting since Sky News revealed three of UEFA's five vice presidents opposed the move in a private executive committee meeting.
Our disclosure that the most senior UEFA vice president – Karl-Erik Nilsson – voted in favour of Russia's return ultimately led to him losing his role overseeing sport in Sweden after he contradicted the official domestic opposition to Russia being in sport.
It led to the issue returning to the UEFA executive committee agenda again for a meeting in Nyon, Switzerland on Tuesday when Russia's reintegration into football was abandoned as the war on Ukraine continues.
UEFA told Sky News the plan was "withdrawn as no technical solution to allow Russian teams to play could be found."
The governing body had wanted to reintegrate Russia's youth teams because "children should not be punished for actions whose responsibility lies exclusively with adults."
But the leading opposition was revealed by Sky News to have come in the initial meeting two weeks ago in Cyprus from former Manchester United chief executive David Gill, former Wales player and Sport Wales chair Laura McAllister, and former Polish federation head Zbigniew Boniek.
The Swedish football federation, which Mr Nilsson led for a decade, threatened to block Russia from playing in the women's U17s European Championship it is hosting next year.
Read more from Sky News:
US hands Ukraine ammunition seized from Iranian ship
Hand grenade fragments found in Prigozhin plane crash victims , Putin says
England also said it would refuse to play matches against Russia, which UEFA hoped to place in U17s Euros qualifying.
Ukraine urged every European nation to boycott matches against Russia but FIFA – as revealed by Sky News last week – still voted in favour of allowing Russia into the U17s World Cup.
Given that qualifying for the World Cup is through European competitions, that route has been closed off to Russia.
Doonited Affiliated: Syndicate News Hunt