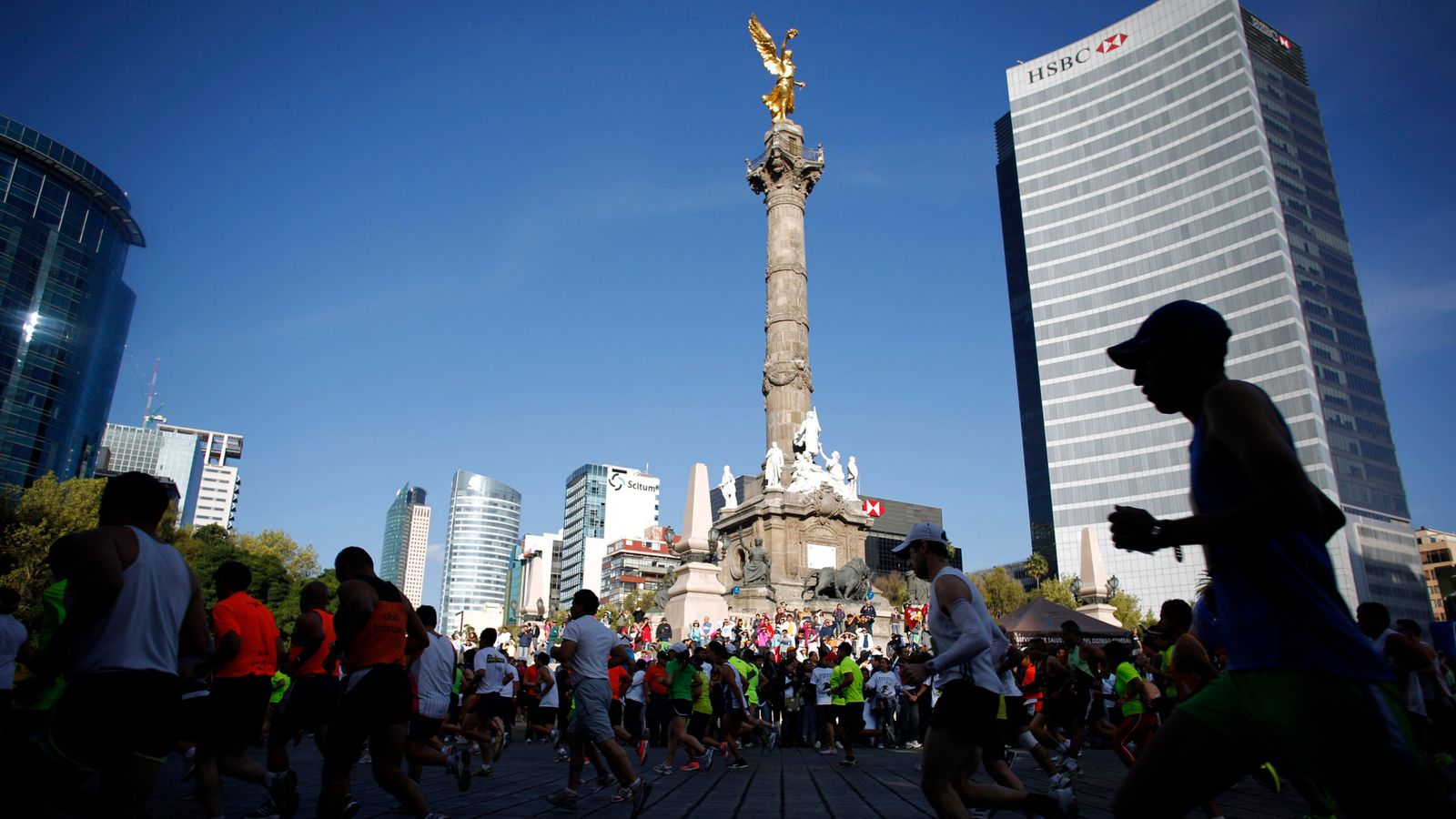 Thousands of runners have been disqualified from Mexico's most popular marathon after accusations of mass cheating.
Around 11,000 people are reported to have cut corners in the capital Mexico City, with some complaints suggesting competitors rode bikes and even public transport in parts, according to Spanish paper Marca.
A timing detection system installed in the course is meant to detect runners as they pass certain points in the race, meaning anyone who misses a checkpoint could raise suspicions.
The organisers of the race confirmed investigations are under way and anyone who cheated has been disqualified.
"The Mexico City Sports Institute informs that it will proceed to identify those cases in which participants of the XL Mexico City Marathon Telcel 2023 have demonstrated an unsportsmanlike attitude during the event and will invalidate their registration times," organisers said.
"This great event not only represents an outstanding celebration for all the inhabitants of the capital, but also an occasion to reaffirm the transcendental values of sport."
The Mexico City Marathon holds World Athletics Gold Label Status, which is given to events upholding the strictest standards for organisation and delivery.
This race has been dogged by disqualification before, with 6,000 denied medals in 2017 and another 3,090 the following year – all for cheating.
Read more:
Naked cyclist arrested on charity ride
'One player is going to die': Tennis star's heat outburst
Some have reportedly blamed faulty technology for failing to ping them at checkpoints, but World Athletics appear to have backed the hosts.
"It is always disappointing to hear that people choose to cheat in our sport, such as the cheating that occurred in the mass race at the Mexico City Marathon on 27 August," the governing body told Sky News.
"However, many race organisers use mass timing detection systems in today's races and their effectiveness can be seen with the race organisers of this event who had the proper checkpoints in place, and have taken appropriate action by swiftly disqualifying all athletes who chose to cheat."
Doonited Affiliated: Syndicate News Hunt