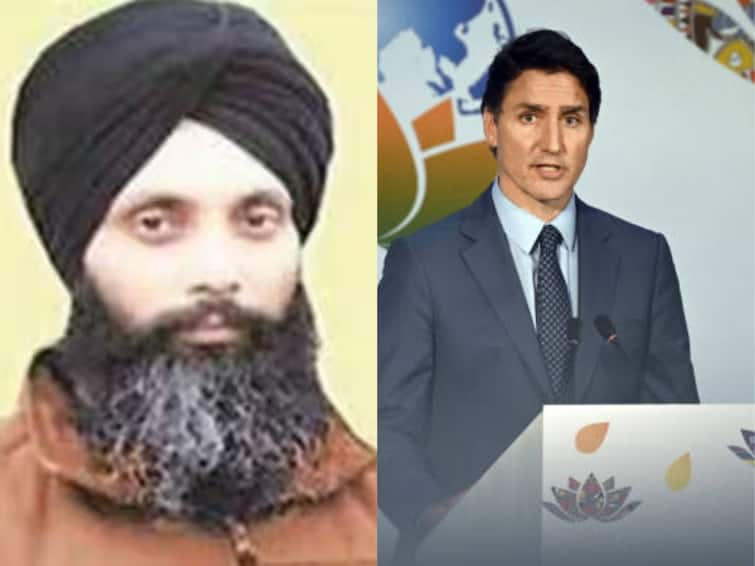 In a development that could further see a decline in the India-Canada relationship, Canada on Monday expelled a top Indian diplomat after Prime Minister Justin Trudeau's "credible allegations of a potential link between agents of the Government of India and the killing of Canadian citizen Hardeep Singh Nijjar" remark. Trudeau said that Canadian intelligence agencies have been looking into the allegations after Hardeep Singh Nijjar, a Khalistan sympathiser, was gunned down on June 18 in the parking lot of Surrey Gurdwara Sahib in Brampton.
Trudeau added that he brought up the issue with PM Narendra Modi during the G20 Summit in New Delhi."Any involvement of a foreign government in the killing of a Canadian citizen on Canadian soil is an unacceptable violation of our sovereignty," he said.
Wild news coming out of Canada:

Canada expelling Indian diplomat for the Indian gov alleged link to the assassination of Sikh leader Bhai Hardeep Singh Nijjar who advocates for separate Khalistani state pic.twitter.com/MtOf6DwXld


— Carl Zha (@CarlZha) September 19, 2023
Trudeau added that he urged the Indian government to cooperate in the investigation.
Meanwhile, Canadian Foreign Minister Mélanie Joly said the head of Indian intelligence in Canada has been expelled as a consequence of the ongoing developments, reported the AP.
"If proven true this would be a great violation of our sovereignty and of the most basic rule of how countries deal with each other," Joly said. "As a consequence, we have expelled a top Indian diplomat," she was quoted as saying.
Recently, Canada's Trade Minister Mary Ng postponed her trade mission to India set for October, a government official said on Friday. 
Shanti Cosentino, a spokesperson for the minister, said, "At this time, we are postponing the upcoming trade mission to India," without providing any reason for the same, as reported by Reuters.
A senior official said Canada will resume trade negotiations with India after the nations resolve their political issues. The negotiations for a free trade agreement between India and Canada have been placed on hold since September 2 this year. 
An official said that Canada put the negotiations on hold after India raised its concerns over certain political developments in Canada. The official said, "India has shown a strong resentment against certain political developments in Canada, and therefore, for the time being, till these political issues are settled, we have paused the negotiations," reported PTI. However, the official noted that these negotiations will resume once the political issues are sorted out. 
During the G20 summit, PM Narendra Modi expressed his concerns about the continuing anti-India activities of extremist groups in Canada with Trudeau. PM Modi noted that these activities posed a threat to the Indian community in Canada and incited violence against its diplomats residing there. 
ALSO READ | Canada Always There To Prevent Violence And Push Back Against Hatred: PM Trudeau On 'Khalistan Extremism'
Doonited Affiliated: Syndicate News Hunt