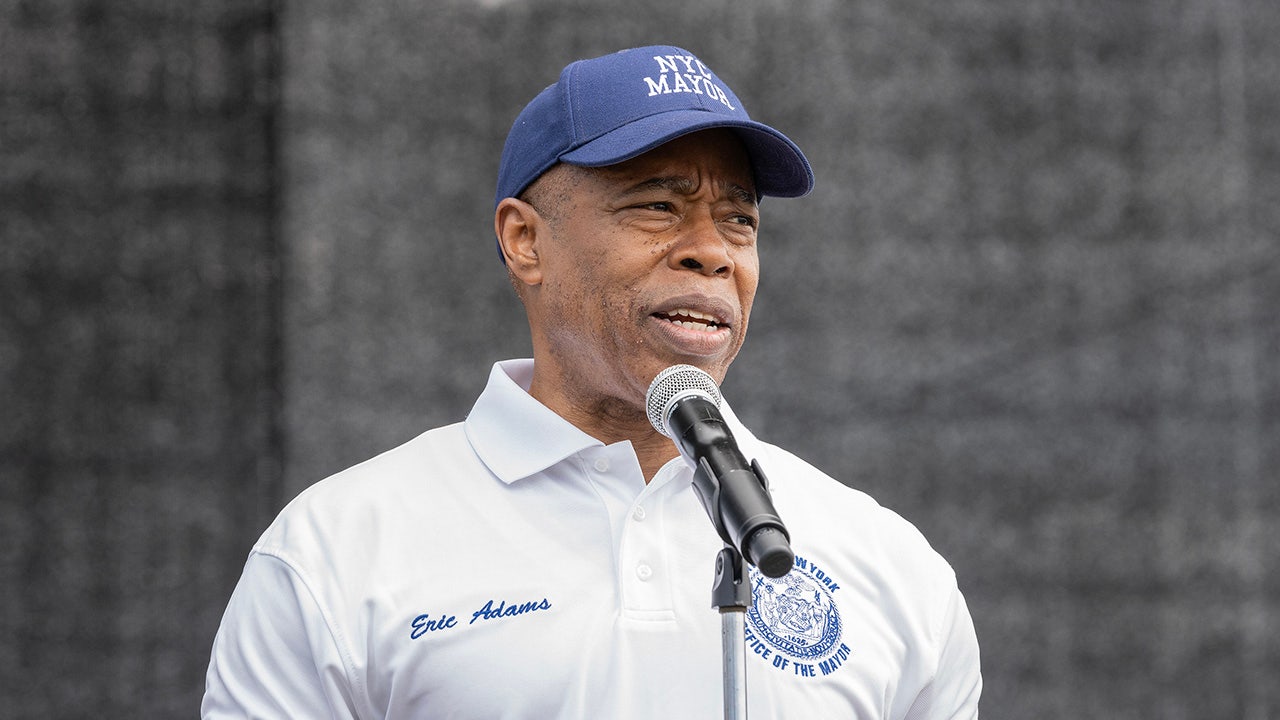 New York City has joined a growing number of state and federal agencies to ban TikTok on government devices due to security concerns posed by the Chinese-owned app. 
The city's Cyber Command concluded TikTok, owned by the Chinese company ByteDance, "posed a security threat to the city's technical networks," the New York Times reported. 
Wednesday's announcement means city agencies have 30 days to remove the app and employees will lose access to TikTok and its website from city-owned devices and networks.
The TikTok accounts for New York City Mayor Eric Adams, the city's Department of Sanitation and the Department of Parks and Recreation now have updated bios reading, "This account was operated by NYC until August 2023. It's no longer monitored." The NYC Department of Sanitation, in particular, had amassed nearly 50,000 followers on TikTok, gaining popularity over its memes and trash collecting content. 
FBI DIRECTOR CHRIS WRAY TESTIFIES CHINESE-OWNED TIKTOK HAS POWER TO 'DRIVE NARRATIVES,' 'DIVIDE AMERICANS'
Last year, Jessica Tisch, the city's sanitation commissioner, went viral on TikTok in declaring, "The rats are absolutely going to hate this announcement. But the rats don't run this city, we do," the Times reported. 
Fox News Digital reached out to City Hall for comment. 
TikTok has been banned on New York State-issued mobile devices for about three years with some exceptions. However, the TikTok account, @NYGov, the official account for the state of New York, remains active with nearly 40,000 followers. It posted as recently as Wednesday in sharing a clip of New York Gov. Kathy Hochul's recent press conference speaking of the appointment of Judge Seth Marnin. 
The post was captioned, "As trans rights are under attack across the country, New York is building a judiciary that represents all of our residents." 
Former President Trump first proposed in 2020 banning new downloads of TikTok, but a series of court decisions blocked the move. The app has since grown to be used by more than 150 million Americans. 
MONTANA ATTORNEY GENERAL STANDS BY TIKTOK BAN DESPITE LAWSUITS: 'SPYING TOOL FOR THE CHINESE COMMUNIST PARTY'
FBI Director Christopher Wray and CIA Director William Burns have both come out against the platform. Wray testified before Congress in March that TikTok wields the power to "drive narratives" and "divide Americans against each other." Wray explained that while TikTok is owned by ByteDance, an ostensibly private company, this makes no difference under Chinese Communist Party rule, as the government can still use the platform for data operations. 
Wray also testified before the Senate Intelligence Committee that the Chinese government could use TikTok to control software on millions of devices. 
TikTok has insisted that it "has not shared, and would not share, U.S. user data with the Chinese government, and has taken substantial measures to protect the privacy and security of TikTok users," Reuters reported. 
Montana became the first state to ban TikTok outright.
The law, which is to take effect Jan. 1, is facing legal challenges – including from TikTok – on First Amendment grounds. 
GET FOX BUSINESS ON THE GO BY CLICKING HERE
Montana Attorney General Austin Knudsen, however, previously told Fox News that he is "not interested in recognizing that the Chinese Communist Party has free speech rights under the U.S. Constitution,"
Doonited Affiliated: Syndicate News Hunt