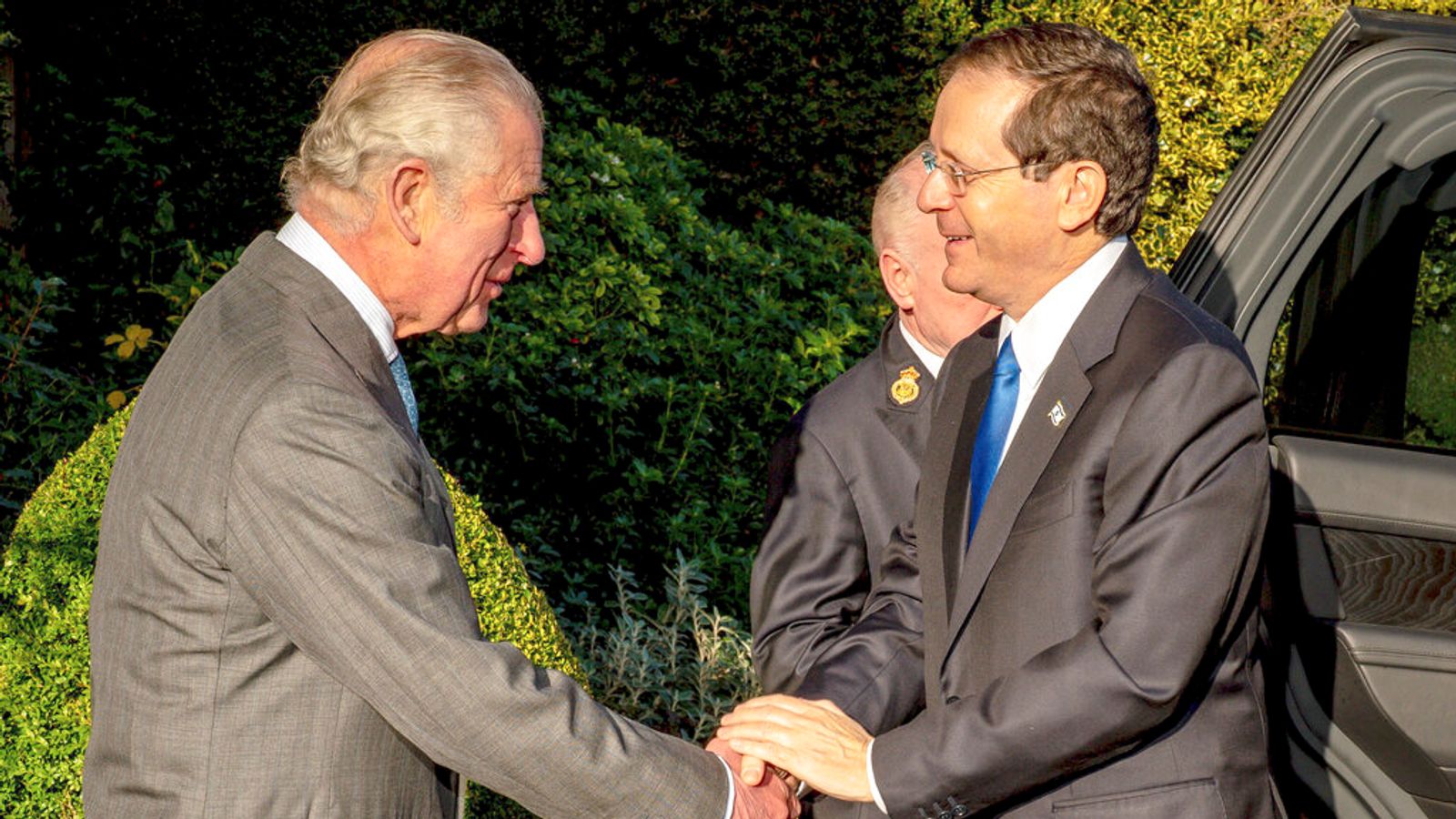 The King has expressed his condolences and "deep shock" at the "barbaric" actions by Hamas in a call with Israel's president – as Prince William said he was "profoundly distressed" by the "horrors" inflicted.
Israel's President Isaac Herzog thanked the King for his support and said his words were an "important statement" which would serve as a "great comfort to the people of Israel".
Mr Herzog's office said in a statement: "President Isaac Herzog spoke today with the King of the United Kingdom, King Charles III, who called to express his condolences and deep shock at the criminal and barbaric actions of the terrorist organisation Hamas in its attack on the citizens of Israel."
The statement added: "The two talked at length about the terrible massacre and how it was carried out.
"The conversation between the two took place as part of a series of conversations the president has been holding on a daily basis with leaders from all over the world, including leaders of international organizations, and Jewish community leaders."
The King has also asked to be "actively updated" on the conflict as he is "appalled" by the "barbaric acts of terrorism" in Israel, Buckingham Palace has said.
Meanwhile, in a statement on X, formerly known as Twitter, the Prince and Princess of Wales said: "[We] are profoundly distressed by the devastating events that have unfolded in the past days.
"The horrors inflicted by Hamas's terrorist attack upon Israel are appalling, they utterly condemn them.
"As Israel exercises its right to self defence, all Israelis and Palestinians will be continued to be stalked by grief, fear and anger in the time to come."
Doonited Affiliated: Syndicate News Hunt