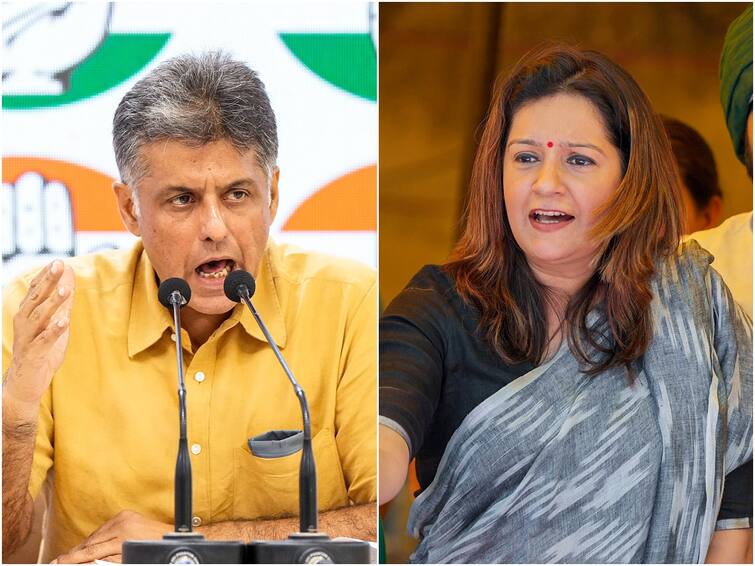 The Women's Reservation Bill, introduced in the Lok Sabha on Tuesday, has ignited a debate and scrutiny for the clauses it must fulfil to become a reality. The legislation, which aims to empower women through greater representation in political spheres, faces challenges that require early census and delimitation activities. Once the bill becomes law, its enactment depends on the completion of the delimitation exercise, which involves redrawing constituencies based on census data after 2026. 
According to the provisions within the Constitution (128th Amendment) Bill, the implementation of women's reservation will only occur after the delimitation exercise. This requires approval by at least 50 per cent of state assemblies, as the legislation impacts state rights, news agency PTI cited constitutional experts as saying.
The draft bill specifies that it "shall come into effect after an exercise of delimitation is undertaken for this purpose after the relevant figures for the first census taken after the commencement of the Constitution (One Hundred and Twenty-Eighth Amendment), Bill 2023 have been published, and shall cease to have effect on the expiration of a period of 15 years from the date of such commencement."
As per Article 82 of the Constitution, amended in 2002, the delimitation process relies on the first Census conducted after 2026. Originally, the first Census following 2026 was scheduled for 2031, to be followed by delimitation or redrawing of constituencies. However, the government postponed the 2021 census due to the COVID-19 pandemic.
To actualise women's quota before the 2029 Lok Sabha elections, the census and delimitation processes will have to be expedited. The last census took place in February-March of 2011 and the provisional figures were released on March 31 of that year.
Congress MP and senior lawyer Manish Tewari took to X to elaborate on what the timeline looks like: "Second Census has to be held . 12 months at least . ( Census of 2021 still not held ) Third Census results have to be processed and published- 12 months more to do a proper job at tabulating results of the decadal excersize. Fourth-Delimitation Commission has to be appointed. Fifth – Delimitation Commission will identify criterion for reservation. Sixth – it will reserve 1/3 rd SC Constituencies, 1/3 rd ST constituencies 1/3 General Constituencies. OBC's are demanding separate reservations for men and women."
Notably, southern states in the recent past have opposed delimitation expressing apprehension that a population-based division of representation in Parliament will disproportionately affect states with lower populations despite their contribution to the country's overall GDP and development. Hence, building a broad consensus can also pose a challenge for the delimitation to take place.
The Women's quota can come into force only after the first delimitation which will take place after a delimitation commission is constituted and conducts the process of fixing limits or boundaries of territorial constituencies following the Census conducted after 2026.
ALSO READ | 33% Reservation For Women To Come Into Effect For 15 Years After Delimitation, Census — Details
Women's Reservation Bill 'Betrayal' By Centre, Opposition Says. Union Minister Anurag Thakur Hits Back
Rajya Sabha MP Kapil Sibal expressed scepticism regarding the Modi government's Bill, saying, "They (BJP government) want political advantage in 2024 and want to tell women that they did such a historic thing, they should have done this in 2014 and we were with them. What is so historic about this? They are saying women will be given reservations in 2029. There will be a census and delimitation before the Women's Reservation Bill is implemented. What if census and delimitation don't happen? They're just showing dreams to women that they will get a reservation in 2029, why not in 2014 or 2019?"
"Why are they thinking about it now? These are political matters, they can't think of anything other than politics. If they thought if India's interests, they would not be doing this," he remarked.
Deeming it a "betrayal of the women's movement", Tewari criticised the bill and pointed to its Clause 334 A, which implies that the reservation won't take effect before 2029, contingent on census and delimitation. "If the government was serious about it, they should have brought women's reservation now," he remarked.
Shiv Sena UBT MP Priyanka Chaturvedi told PTI, "All I want to say is that this (Women's Reservation Bill) is an auspicious beginning that comes with terms and conditions. These terms and conditions are that this bill can't be implemented in 2024, but will be implemented after the delimitation exercise. This means that they (Centre) have opened the doors but the entry will be allowed after 2029."
Congress MP Jairam Ramesh also questioned the government's intentions, stating, "If the PM had any real intention to prioritize women empowerment, the Women's Reservation Bill would have been implemented immediately without the ifs and buts and all other conditions. For him and the BJP, this is only an election jumla that delivers nothing concrete."
Meanwhile, hitting back at the Opposition, Union Minister Anurag Thakur criticised the Congress for the UPA legislation on Women's reservation saying, "Kapil Sibal has exposed his previous party (Congress). He was a minister then. He knew that Congress was making pretense. It (Women's Reservation Bill) was brought up in 2008 when elections were due in 2009. Then, it was sent to the standing committee. They thought they wouldn't return to power, but they did.
"When they brought it again in 2010, what kinds of statements were delivered by their allies? I urge the media to show those speeches again to the country. People will be ashamed to know what language they used for women's reservation then and what they continue to say now. They did not intend to provide women with reservations in 2010 and neither do they want to give it in 2023. They did not do it during the tenures of Indira (Gandhi) ji, Sonia (Gandhi) ji, (Jawaharlal) Nehru ji, Rajiv (Gandhi) ji," he remarked.
Subscribe And Follow ABP Live On Telegram: https://t.me/officialabplive
Doonited Affiliated: Syndicate News Hunt