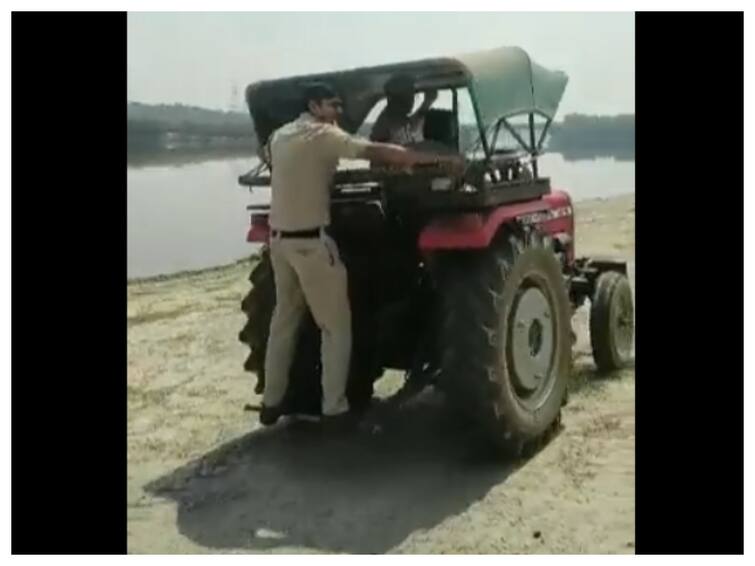 New Delhi: Delhi Police has left no stone unturned in its bid to ensure foolproof security in the national capital ahead of the G20 Summit. Flag marches, enhanced patrolling and picket checking are among the steps taken by the police to maintain law and order in the city on September 9 and 10 when the global summit is held. However, there are areas which call for innovative patrolling methods, especially due to the terrain. Once such video shared by news agency ANI shows police personnel patrolling the Raj Ghat area on a tractor.
#WATCH | In view of the upcoming G20 Summit, Delhi Police is patrolling the Raj Ghat area with the help of a tractor. pic.twitter.com/lJo0Wevrvs


— ANI (@ANI) September 7, 2023
The video shared by the news agency shows two police personnel on the tractor and another policeman standing at the back as the team patrols the rough dirt road near the memorial complex dedicated to Mahatma Gandhi. The clip shows the police team on the tractor and River Yamuna on one side.
Speaking to ANI, Shahdra DCP in-charge Harsh Indora said, "All kinds of preventive actions against miscreants are being taken. Regular checking is being done. We are carrying out regular combing operations at the Yamuna Khadar area because it comes near the Raj Ghat venue. Tear gas practice was also done today."
Earlier in the day, the Indian Army also conducted an anti-sabotage mock drill in Delhi.
"Picket checking has been increased in the area and communication is being established with locals to give them a sense of confidence. Traffic arrangements have been put in place. The areas near Yamuna Khadar are being checked regularly. Mounted morchas have also been pressed into service," news agency PTI quoted a police officer as saying.
"Checking in the bordering areas has been intensified. Extra pickets are being installed in the borders. Drones are also being used for surveillance. Regular communication is being made with RWA (residents' welfare associations), MWA (market welfare associations) and Aman committee members," another officer told the news agency.
The high-profile global conclave will be held under India's presidency on September 9 and 10.
Doonited Affiliated: Syndicate News Hunt