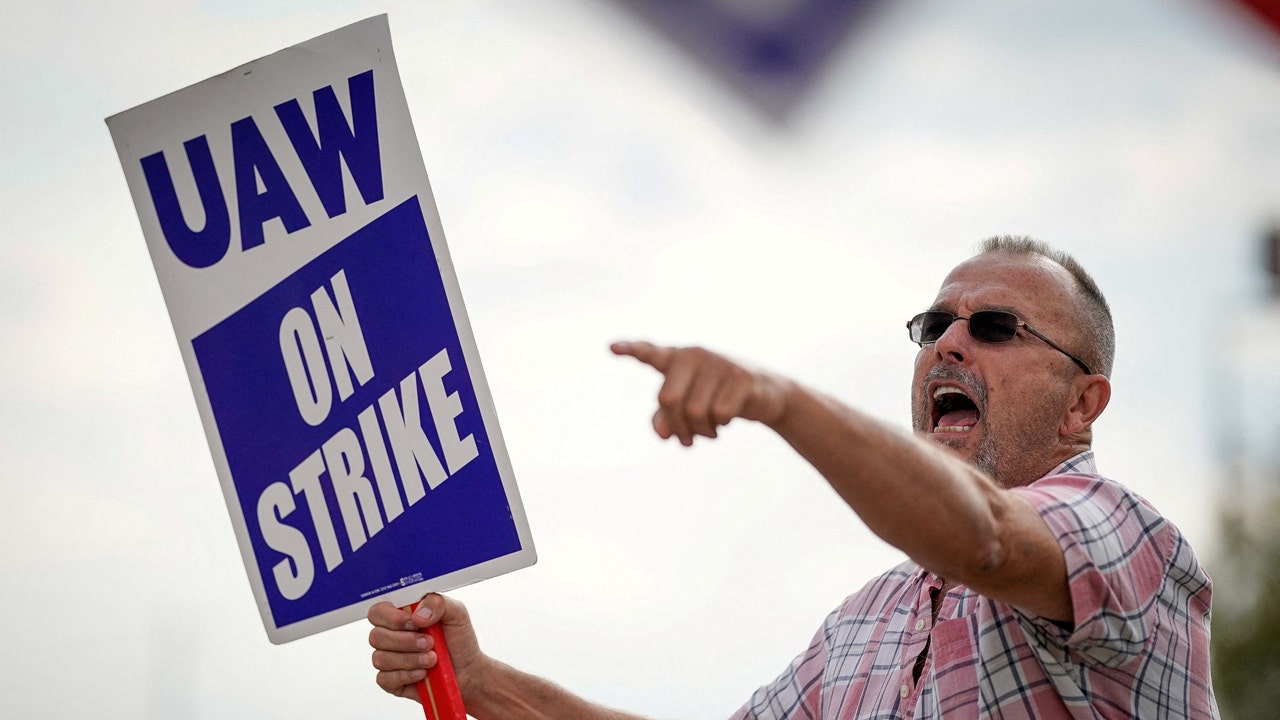 The United Auto Workers will strike at the Big Three Automakers-GM, Ford and Stellantis on Thursday night at midnight after the companies did not reach a tentative labor deal with autoworkers.
UAW President Shawn Fain announced the historic strike after months of failed negotiations for a 4-year contract with autoworkers.
"Tonight for the first time in our history we will strike all three of the big three at once," Fain said in a Facebook live announcement.
Fain called upon the workers at a GM plant in Wentzville, Missouri; a Stellantis plant in Toledo; and a Ford plant in Wayne, Michigan to "standup" and walk out on strike tonight at midnight in what he called a, "standup strike."
Plants that were not called upon to strike will work without a contract, Fain said.
LOOMING UAW STRIKE COULD COST US ECONOMY MORE THAN $5B IN JUST 10 DAYS 
Fain says this strategy will keep the automotive corporations to keep guessing, with leadership determining further strikes. 
Tomorrow at 4 p.m. UAW workers will hold a rally.
The main point of contention between the two sides is higher pay, with Fain saying the union is seeking a more than 40% general pay raise for rank-and-file members over four years.
FORD, GM, STELLANTIS DEALERSHIP BRACE FOR POTENTIAL UAW STRIKE
Full-time assembly plant workers at Ford and GM earn $32.32 an hour, while part-timers currently make about $17 an hour. Full-time employees at Stellantis earn $31.77 an hour, and part-time workers earn close to $16 an hour.
The union is also pushing for making all temporary workers at the automakers permanent, cost-of-living adjustments, increases in pension benefits for current retirees and restoring pensions for new hires, among other benefits. 
GET FOX BUSINESS ON THE GO BY CLICKING HERE
Fain has called the demands the "most audacious and ambitious list of proposals they've seen in decades." 
Fox News' Megan Henney contributed to this report.
Doonited Affiliated: Syndicate News Hunt