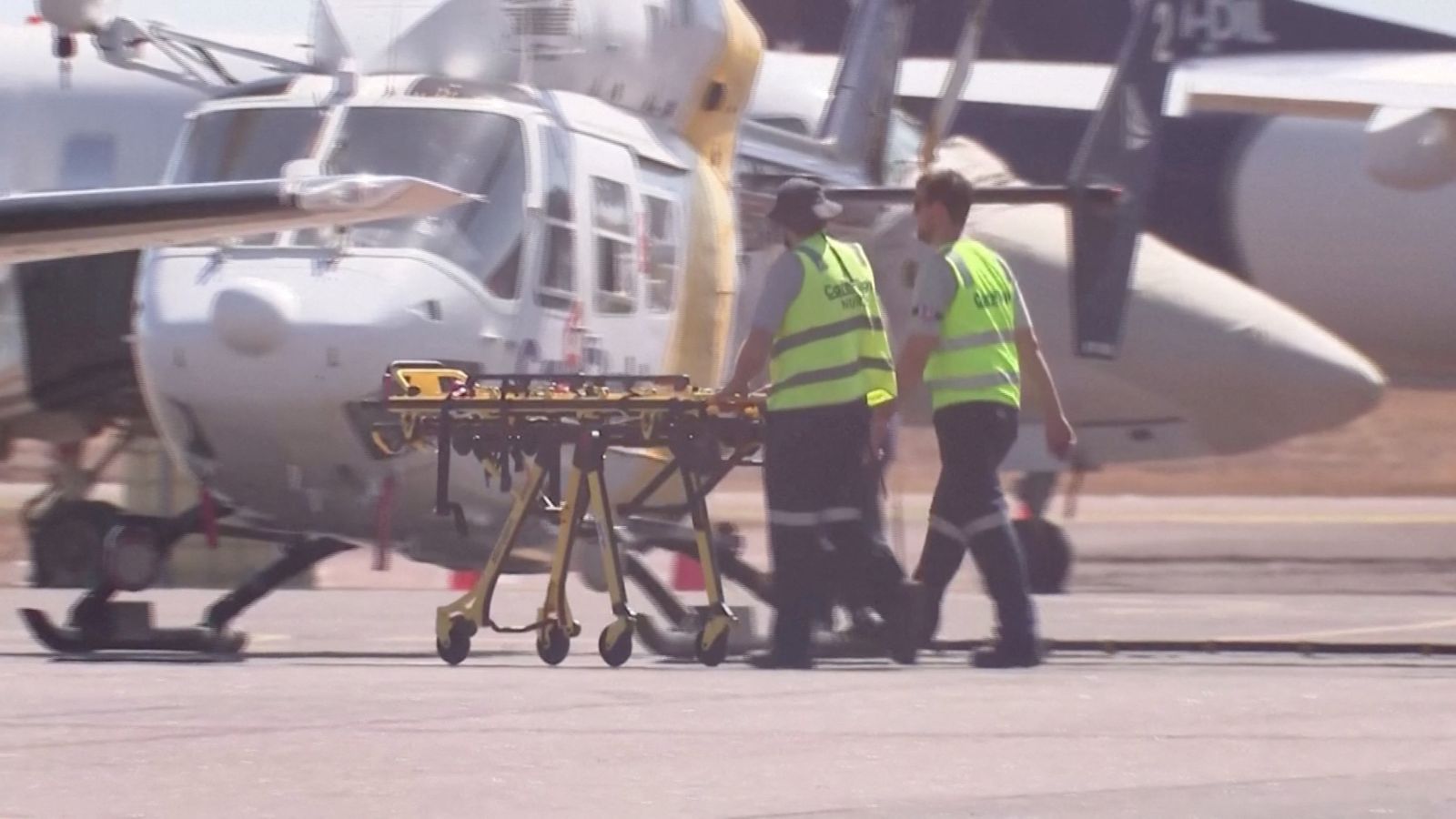 Three US marines have died and five have been seriously injured after a helicopter crashed during a military exercise in Australia.
The v-22 Osprey aircraft was carrying 23 US marines off the coast of Darwin during a training exercise when it came down on Melville Island at around 9.30am on Sunday (1am BST), according to the Australian military.
A statement by the Darwin Marine Rotational Force said the cause of the crash is under investigation and that recovery efforts were ongoing.
According to the Australian Broadcasting Corporation, Northern Territory Police Commissioner Michael Murphy said:"Those injured are 23 US Marine Corps, and we are doing everything we can to return them safely back to Darwin for treatment.
"Five marines have been returned to Darwin for treatment with the remaining being triaged at the scene.
"Additional police and defence personnel have been deployed to Melville Island to support operations, triage injured people and return them to Darwin and also maintain the crash scene while investigations continue."
Prime Minister Anthony Albanese had earlier called the crash "tragic", telling reporters: "Obviously this is a regrettable incident.
"The Australian Defence Force are cooperating with our friends in the United States defence force to make sure that we provide every assistance possible.
"Our focus as a government and as a department of defence is very much on incident response and on making sure that every support and assistance is given at this difficult time."
The incident happened during the Exercise Predators Run 2023 – a military exercise featuring 2,500 troops from Australia, the US, Indonesia, East Timor and the Philippines.
It comes a month after four Australian soldiers were killed during bilateral exercises when their helicopter crashed into the ocean off the coast of Queensland.
The US and Australia have been increasing their military cooperation in the Pacific Ocean in recent years, triggered by an increasingly assertive China.
Doonited Affiliated: Syndicate News Hunt