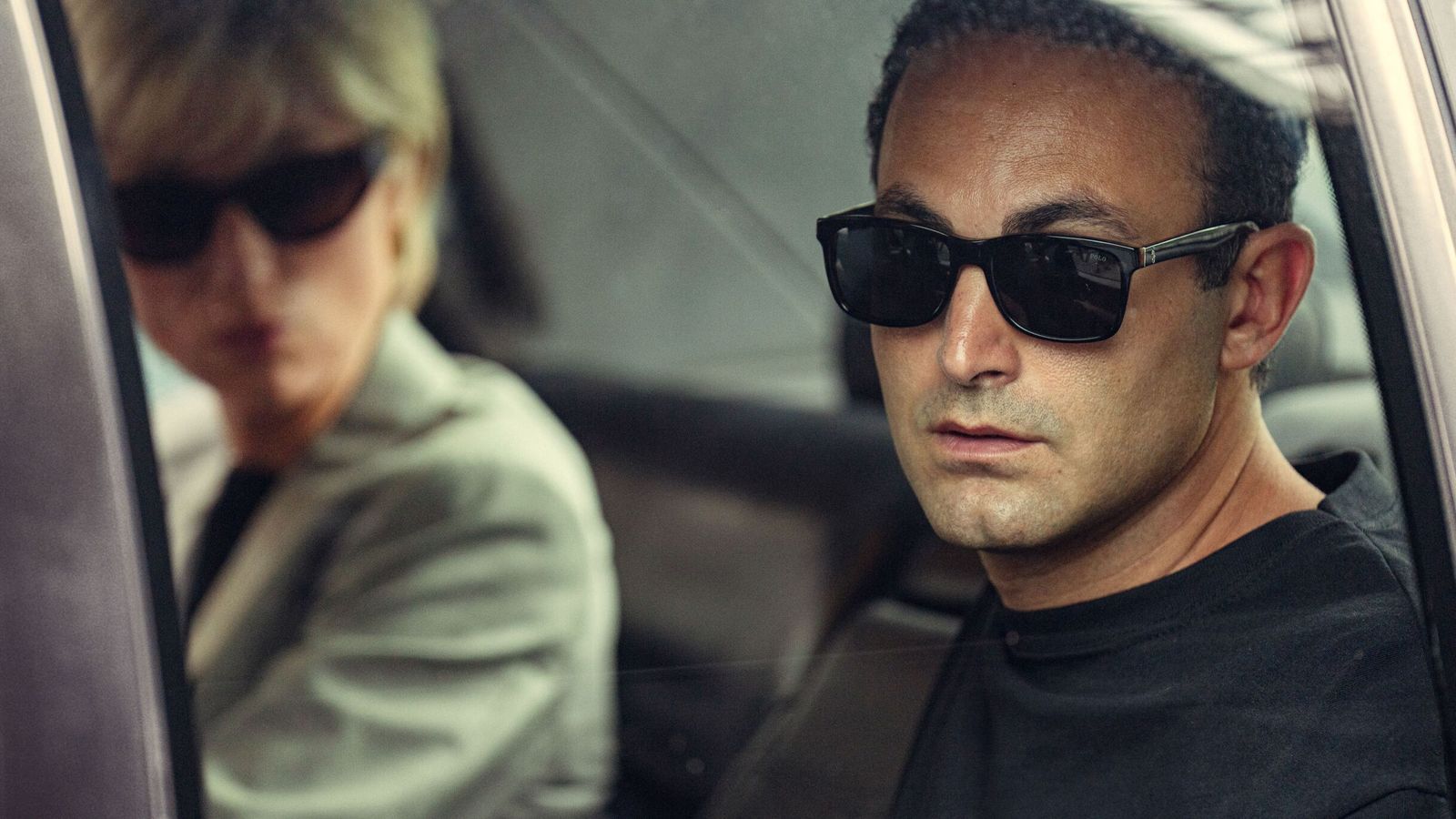 Princess Diana's relationship with Dodi Fayed is among the storylines teased in the first images released of the final series of The Crown.
Photography from the sixth season includes a picture of Diana, played by Elizabeth Debicki, in a car with Dodi (Khalid Abdalla), as well as scenes on a yacht belonging to his father, business tycoon Mohamed Al Fayed.
Inspired by real events, Netflix's fictional dramatisation tells the story of Queen Elizabeth II and the political and personal events that shaped her reign. Following five hit series, this upcoming sixth season of The Crown is set to be the final instalment.
It will be released in two parts, with the first four episodes launching on 16 November, depicting the couple's relationship before the car crash in Paris in which they were both killed. The second part of the series will air from 14 December.
The images released by Netflix also give a glimpse of Mr Al Fayed, played by Salim Daw. The billionaire's relationship with the Royal Family was first depicted in season five, during which Mr Al Fayed was seen getting to know a younger Diana.
"I think it's a really unique challenge as an actor, to portray those days," Debicki has said of playing Diana, while Abdalla described playing Dodi Fayed as "the honour of my life".
Stars Imelda Staunton and Dominic West return as Queen Elizabeth II and Prince Charles respectively, while Rufus Kampa and Fflyn Edwards play William and Harry.
Staunton, who took the role over from Olivia Colman and Claire Foy, said: "I've been living with her for a long time so, if anything, I felt more comfortable this time.
"I love her stillness and her ability to not be thrown by everything that must have constantly – throughout her whole life – gone on around her."
West said Charles has "got real sadness to him and real compassion" and that The Crown gives viewers the opportunity to "see these public figures in private".
He added: "I suspect in private he's quite emotional, well that's the way I played him anyway… I talked to a lot of people who have met him because he's met a lot of people, he's met probably more than anyone except the Queen and Prince Philip. Almost everyone has extremely warm, kind things to say about him."
According to the show's producers, Prince William tries to integrate back into life at Eton in the wake of his mother's death as the monarchy has to ride the wave of public opinion.
As she reaches her Golden Jubilee, the Queen reflects on the future of the monarchy with the marriage of Charles and Camilla and the beginnings of a new Royal fairytale in William and Kate.
Diana death to be handled 'sensitively'
Speaking at the Edinburgh TV Festival in the summer, executive producer Suzanne Mackie said Diana's death would be handled sensitively in the upcoming series.
Diana and Dodi Fayed, a film producer, died on 31 August 1997, when their car crashed in a road tunnel in Paris as they tried to outrun paparazzi photographers on motorbikes.
Mohamed Al Fayed died in August at the age of 94, with his family saying he "passed away peacefully of old age".
Doonited Affiliated: Syndicate News Hunt