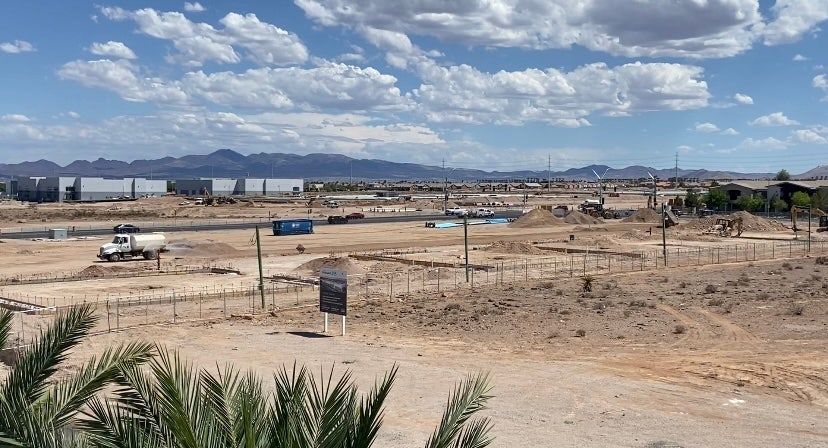 July set an all-time heat record for the city of Las Vegas, with more than 17 days reaching at least 110 degrees. 
Miguel Torres has lived in the city for 30 years and says he has never experienced something like this before. He says just like everyone else living in the city, he feels trapped.
"Seventy-eight degrees is what I have to keep it at because I'm scared to put it down to 76 because I don't want to have a $700 power bill," said Torres.
Not running the AC is not an option for Torres. His mom is on oxygen, thus he needs to keep the house relatively cool. Torres runs multiple fans throughout the house and looks for other methods to escape the heat.
DANGEROUS HEAT WAVE WORSENING FOR MILLIONS ACROSS US WITH ALL-TIME RECORD HIGHS POSSIBLE BY THE WEEKEND
"We have window shutters, and I've totally closed all the blinds and all the shutters, everything. I think next year I'm gonna get blackout curtains because I don't know what's going to happen between this year and next because the change from last year to this year was such a drastic change," said Torres. 
Torres moved his family from a six-bedroom home to a smaller one to lower his power bill, but that did not work this summer.
"This month I'm sure it's going to be somewhere around $630. So, $630 for this month and $458 like that for last month and whatever the next month is going to be. It's going to be somewhere in the vicinity of $2000 for the three months."
Torres also runs a fish and plant shop that needs to stay cool.
HEAT WAVE HITS US ECONOMY AS BUSINESSES AND CONSUMERS TRY TO ADAPT
"We give a good chunk to NV energy. Like I said, for the store, it's expected, it's a 30-degree difference, of what we're trying to keep the store in than what it is from the outside, and it's something we have to do for the plants," said Torres.
Rather than making sacrifices in his monthly budget, Torres says his mentality is to make more money. Whether that means picking up extra shifts at work or saving additional money throughout the year to prepare for the summer, Torres is determined to make his power bills.
Nevada Energy Vice President of Resource Optimization Ryan Atkins says the power company is doing what it can to help keep costs low.
MILLIONS OF AMERICANS CONTINUE TO STRUGGLE TO PAY COSTLY AC BILLS DESPITE BILLIONS IN FEDERAL AID
CLICK HERE TO GET THE FOX NEWS APP
"Our company has actually recently filed to reduce prices for the summer months to help customers with those bills, but we always tell customers to do whatever you can to conserve," said Atkins.
Nevada Energy encourages customers to keep their thermostats at 78 degrees when they're home, and higher when they're away.
Doonited Affiliated: Syndicate News Hunt