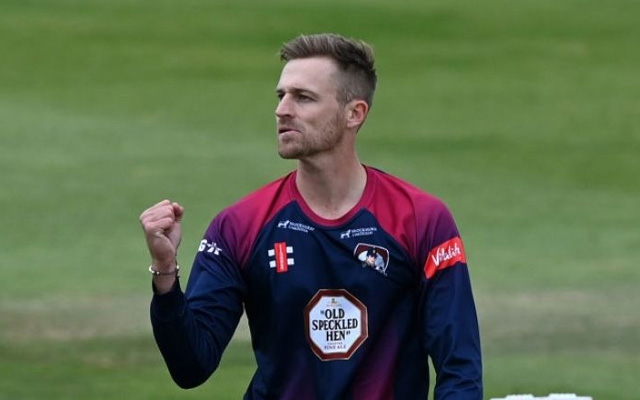 At 36, after 18 years in the sport, Graeme White calls time on his professional cricket career. White leaves a legacy that resonates with fans. The spinner's career stats boast 280 wickets in 276 matches across various formats. His journey was punctuated by two stints with Northants, separated by a memorable three-year time at Nottinghamshire from 2010 to 2013.
A true performer in the T20 format, White has played 149 matches, taking 121 wickets at an average of 27.12 – a testament to his prowess as a bowler. His association with Northamptonshire commenced in the year 2001.
"The club has and will always hold a special place in my heart. I'm a local lad, and to put on the shirt as many times as I have at Wantage Road in front of our fans has been amazing," White was quoted as saying by ESPNcricinfo.
Over the years, White has enjoyed tremendous support from the fans, whom he acknowledges with gratitude. 
"I've been very fortunate to have played for nearly 20 years, something I couldn't have imagined when I first joined the academy at 13," he said. "The fans have always been so supportive throughout my career, and I hope that I've repaid them with performances that they've enjoyed and made them proud of."
White was privileged to play with and against some of the world's best cricketers. His career sparked with a few significant accomplishments that include a T20 Blast victory in 2016, a year where he enjoyed personal success and was named the national player of the year in the 50-over Cup. His achievements even earned him a spot in the England Lions.
As he hung up his boots, White reflected on his remarkable journey and said, "Winning the T20 Blast in 2016 will always be a massive highlight for me. To also be leaving as the club's all-time T20 wicket-taker is something that I'm incredibly proud of."
Doonited Affiliated: Syndicate News Hunt