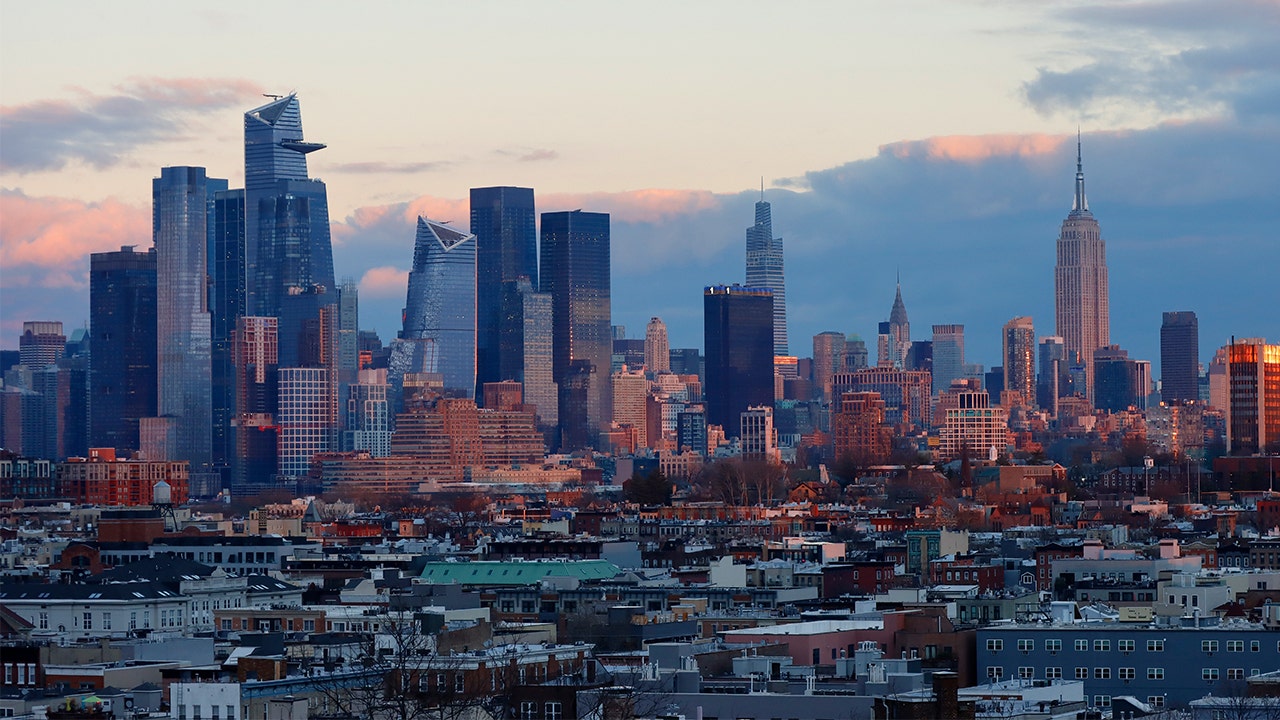 The steady exodus of Wall Street banks and big tech firms from California and New York over the past several years has cost the states nearly $1 trillion apiece in managed assets, according to a new analysis by Bloomberg News.
The departure of companies like Elliott Management, AllianceBernstein and Charles Schwab has drained the two states of thousands of high-paying jobs, further burdening city and state finances by sapping tax revenue. 
Commercial property markets have also buckled under the weight of the sudden exit of the finance industry, at the same time they are struggling to find new tenants amid the surge in remote work. 
'GREAT MIGRATION' CONTINUES AS MORE AMERICANS FLEE TO FLORIDA, TEXAS
Bloomberg conducted the analysis by going through the corporate filings from more than 17,000 firms since the end of 2019. 
The moves out of major metros like Los Angeles, San Francisco and New York City were often borne out of the desire for lower taxes and warmer weather.
From the start of 2020 through the end of March 2023, more than 370 investment companies – managing about $2.7 trillion in assets – moved their headquarters to a new state, according to Bloomberg. The overwhelming majority of the migration was from high-tax states in the Northeast and on the West Coast and into lower-tax states like Florida and Texas, which boast no income tax. 
Florida was the top destination for companies that left New York, with the Sunshine State drawing the likes of Icahn Capital Management and AKR Investment Management. Texas, meanwhile, has shown to be the top destination for companies leaving California. 
Not only businesses are leaving California and New York: A growing number of Americans are also migrating to places like Florida and Texas, according to a Bank of America analyst note that is based on aggregated and anonymous internal customer data.
"We constructed near real-time estimates of domestic migration flows and found that pandemic migration trends are not reversing," the analysis said. Since the first quarter of 2023, the data "suggests that cities that saw a large influx of people during the pandemic have still been growing faster than other cities in recent quarters."
The analyst note found that San Francisco experienced a big drop in population at the start of the year, with a more than 1% drop in the first quarter of 2023 and a more than 3% decline from 2020 to 2022.  
CLICK HERE TO READ MORE ON FOX BUSINESS
The city has been plagued by a spike in property-related crime, according to the California Department of Justice's Criminal Justice Statistics Center.
New York City also posted a big population decline, losing about 1% of its population in early 2023 and 3% in the prior two years.
"This population shift paints a clear picture," said Janelle Fritts, a policy analyst at the nonpartisan Tax Foundation. "People left high-tax, high-cost states for lower-tax, lower-cost alternatives."
Doonited Affiliated: Syndicate News Hunt