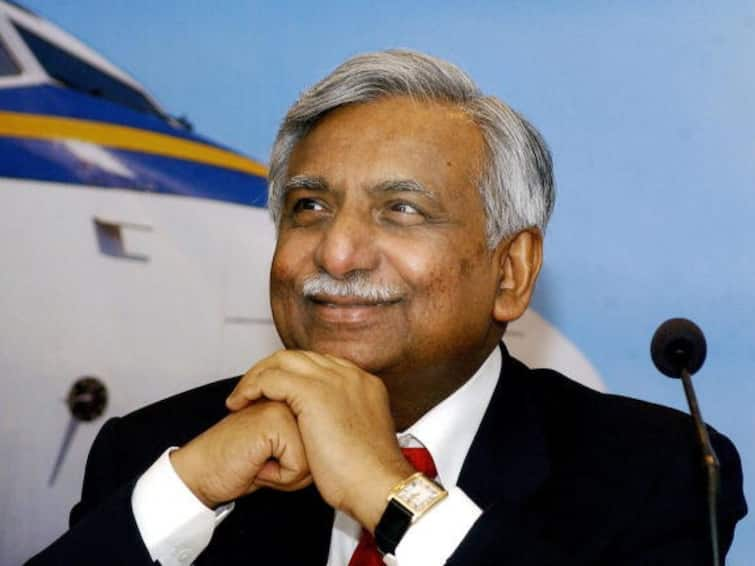 Jet Airways founder and chairman Naresh Goyal was sent to the custody of the Enforcement Directorate (ED) till September 11 by a PMLA court on Saturday, reported ANI. The central agency had arrested Goyal late last night in a money laundering case linked to an alleged bank fraud of Rs 538 crore at the Canara Bank. As per the news agency, ED sought 14 days of custody of the Jet Airways founder. 
Jet Airways founder and chairman Naresh Goyal was sent to ED custody by the PMLA court till September 11 in a money laundering case. ED had sought 14 days of custody.


— ANI (@ANI) September 2, 2023
The case is related to an FIR filed by the Central Bureau of Investigation (CBI) against Jet Airways, Naresh Goyal, his wife Anita, and several former company executives for being involved in an alleged Rs 538-crore fraud at Canara Bank, as per a PTI report. On Friday, after a long questioning in Mumbai ED arrested Goyal under the Prevention of Money Laundering Act (PMLA). Goyal was expected to be produced before a special PMLA court in Mumbai on Saturday. 
Jet Airways ceased its operations in April 2019 due to a financial crisis, leading to the resignation of its chairman, Naresh Goyal. The CBI filed an FIR based on the Canara bank's complaint, alleging that it had granted credit limits and loans totaling Rs 848.86 crore to Jet Airways (India) Ltd (JIL), with Rs 538.62 crore remaining unpaid. On July 29, 2021, the CBI categorised the account as fraudulent.
The bank claimed that a forensic audit of JIL revealed that it disbursed Rs 1,410.41 crore to "related companies" as part of commission expenses, essentially diverting funds from JIL, as per the report. The complaint, which is now part of the CBI FIR, contended that JIL had covered General Selling Agents' (GSA) expenses, amounting to Rs 403.27 crore, even though the GSA agreement stipulated that GSA should bear these costs, not JIL. Furthermore, JIL allegedly covered the personal expenses of the Goyal family, including staff salaries, phone bills, and vehicle expenses.
As per the report, the forensic audit also unveiled allegations of fund diversion through Jet Lite (India) Ltd (JLL), involving advances, investments, and subsequent write-offs, all at the expense of JIL. Funds were funneled to the subsidiary JLL in the form of loans, advances, and investments.
In February, another money laundering case against Naresh Goyal, linked to accusations of cheating and forgery brought by Mumbai-based Akbar Travels, was dismissed by the Bombay High Court. The Maharashtra Police concluded that the complaint lacked substance and appeared to be a civil matter, resulting in the closure of the case. A division bench of justices Revati Mohite Dere and Prithviraj Chavan invalidated the Enforcement Case Information Report (ECIR), registered on February 20, 2020, and all proceedings against the Goyals on the grounds of being "illegal and contrary" to the law.
The ED also conducted a raid against Naresh Goyal and other individuals involved in the case in July.
Doonited Affiliated: Syndicate News Hunt