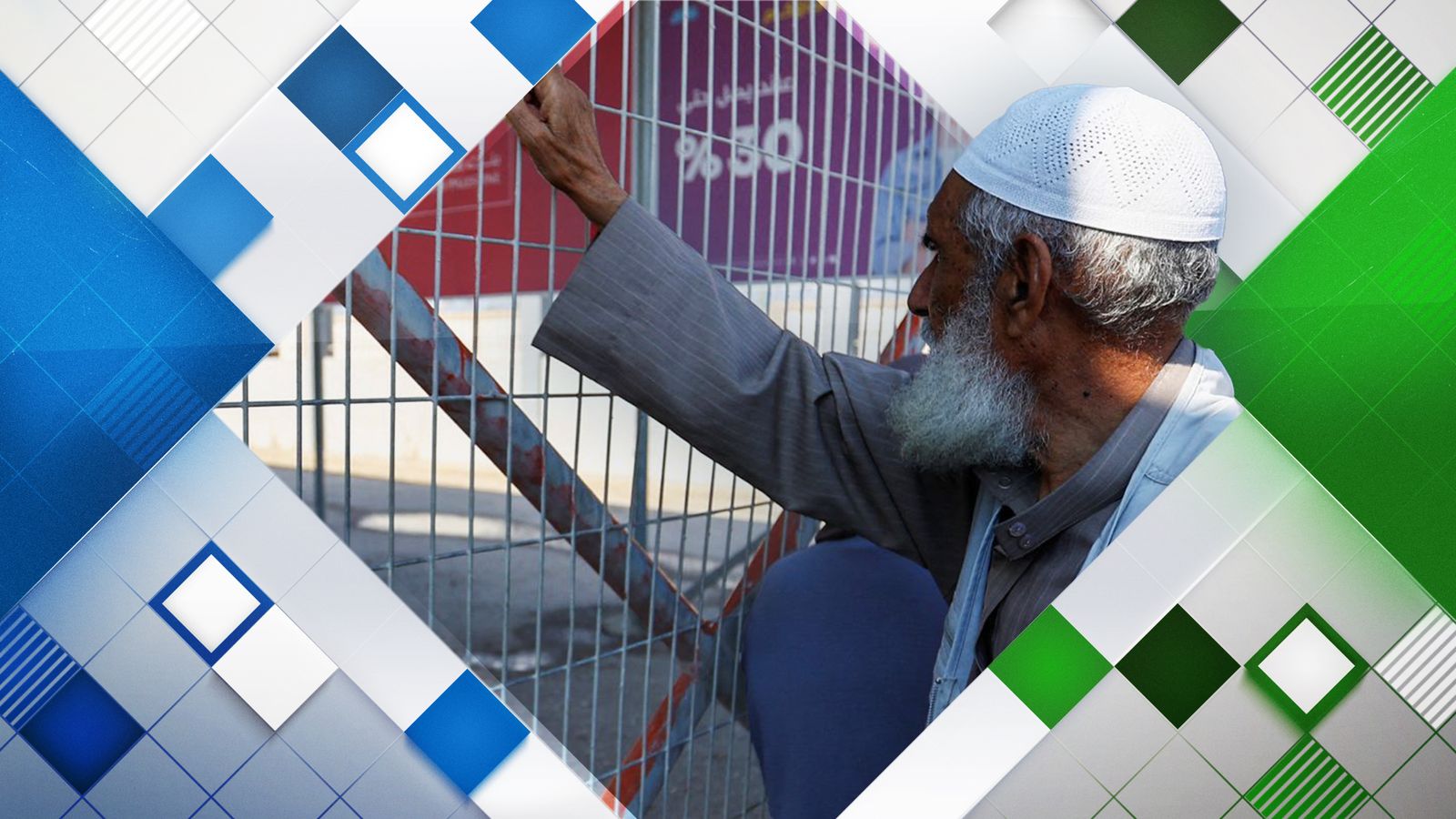 At the southern tip of Gaza on the border with Egypt is the dusty and chaotic Rafah border crossing.
Diplomatic efforts are under way to open it for a few hours for foreign nationals and Gazans who hold dual nationality.
It would mean an escape from the war for a limited number of Palestinians. But most of Gaza's 2.3 million people will remain trapped inside the war-ravaged enclave.
Rafah is Gaza's only gateway to the rest of the world that's not directly controlled by Israel.
It is under the control of Egypt as part of an agreement with Israel and the European Union.
However, it has never been a normal, fully open border crossing.
Follow live: 'No crisis in Gaza' claims from Israel
Over the years it has been closed for days, weeks and months at a time. When it does open it's often intermittent and can suddenly close again.
The people of Gaza never know when it will open or for how long, so it's impossible for them to plan their lives.
If you are stuck outside Gaza when Rafah closes, there is no chance to get back in again.
Even under the best of conditions, the crossing is unreliable and unstable.
What always struck when reporting from Rafah was the sheer despair and desperation of Gazans waiting to travel.
Rafah Crossing: Trying to flee Gaza

When it was open the crossing would be packed with people, sometimes thousands, all unsure if they would actually make it.
Women would sit for hours on suitcases, children playing in the dirt, a cacophony of taxis, cars and donkey carts all jostling for space.
And in the middle of it all the reunions and farewells of families who didn't know when they'd see each other again. Never sure when the border would be open or closed.
Read more:
The deep roots of the Israeli-Palestinian conflict
In pictures: How the Israel-Hamas war has escalated
Egypt tightly controls the Rafah crossing and Palestinians accuse it of being complicit in the siege on Gaza by refusing to keep the border permanently open 24 hours a day.
There is no incentive for Egypt to now open this crossing and allow hundreds of thousands of Gazans to escape from the war.
If it did, the people of Gaza would become Egypt's problem and that's the last thing Cairo wants.
Doonited Affiliated: Syndicate News Hunt