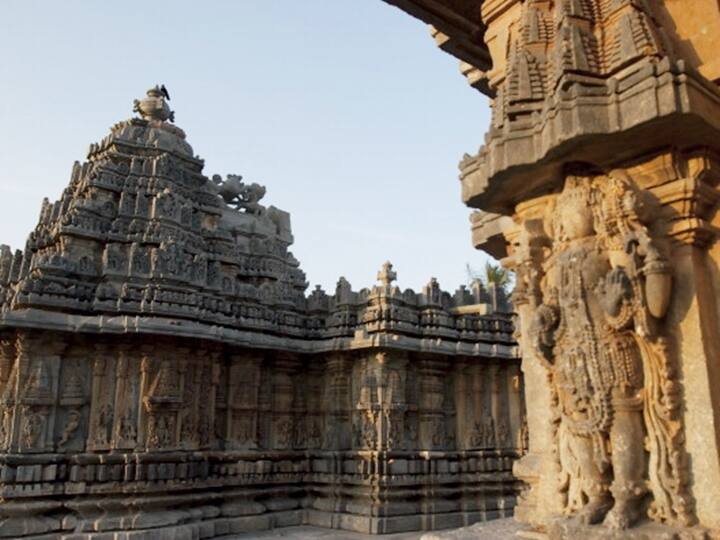 The sacred ensemble of Hoysala temples, nestled in the heart of Karnataka, has achieved global recognition by securing a place on the prestigious UNESCO World Heritage List. The Union Culture Ministry had last year sent the Hoysala Temples of Belur, Halebid, and Somnathapura in Karnataka as the official nominations for the World Heritage List for the year 2022-2023. This recognition signifies a significant milestone in the preservation and acknowledgment of India's rich historical and cultural heritage.
The 'Sacred Ensembles of the Hoysala' serve as a compelling testament to the legacy of the Hoysala dynasty, showcasing their architectural brilliance and cultural influence. These temples have long been revered for their architectural splendor and the profound symbolism they represent.
The Hoysaleswara temple, also known as the 'Halebidu' temple, stands as a magnificent 12th-century architectural masterpiece dedicated to Lord Shiva, the God of Destruction. This architectural marvel is acclaimed as the largest monument in Halebidu, a picturesque town in Karnataka that once served as the capital of the Hoysala Empire. The temple was generously sponsored by King Vishnuvardhana, showcasing the dynasty's deep devotion to their spiritual beliefs and artistic endeavors.
In the 14th century, Halebidu fell victim to the plundering raids of northern invaders from the Delhi Sultanate, leading to its eventual decline and neglect.
The Hoysaleswara temple is a prime example of the syncretic traditions that have flourished in India. While rooted in the Shaivism tradition, it gracefully incorporates elements from Vaishnavism and Shaktism. Additionally, the temple's intricate sculptures and carvings exhibit influences from Jainism, enriching its cultural tapestry. Visitors are treated to a visual narrative of Indian epics like the Ramayana, the Mahabharata, and the Bhagavata Purana through these captivating sculptures. The nearby Kesava temple in Belur underlines the region's significance in India's architectural heritage.
The Hoysala temples enjoy the status of protected monuments under the Archaeological Survey of India (ASI). The ASI is entrusted with their conservation and maintenance, ensuring that these architectural wonders continue to inspire generations.
The temples exhibit the remarkable craftsmanship of Hoysala artisans, boasting a distinctive blend of Dravidian architectural style with prominent influences of the 'Bhumija' style found in central India and the 'Nagara' traditions originating from northern and western India.
The UNESCO recognition not only elevates the global stature of these temples but also serves as a poignant reminder of India's enduring commitment to preserving its rich cultural heritage.
Doonited Affiliated: Syndicate News Hunt