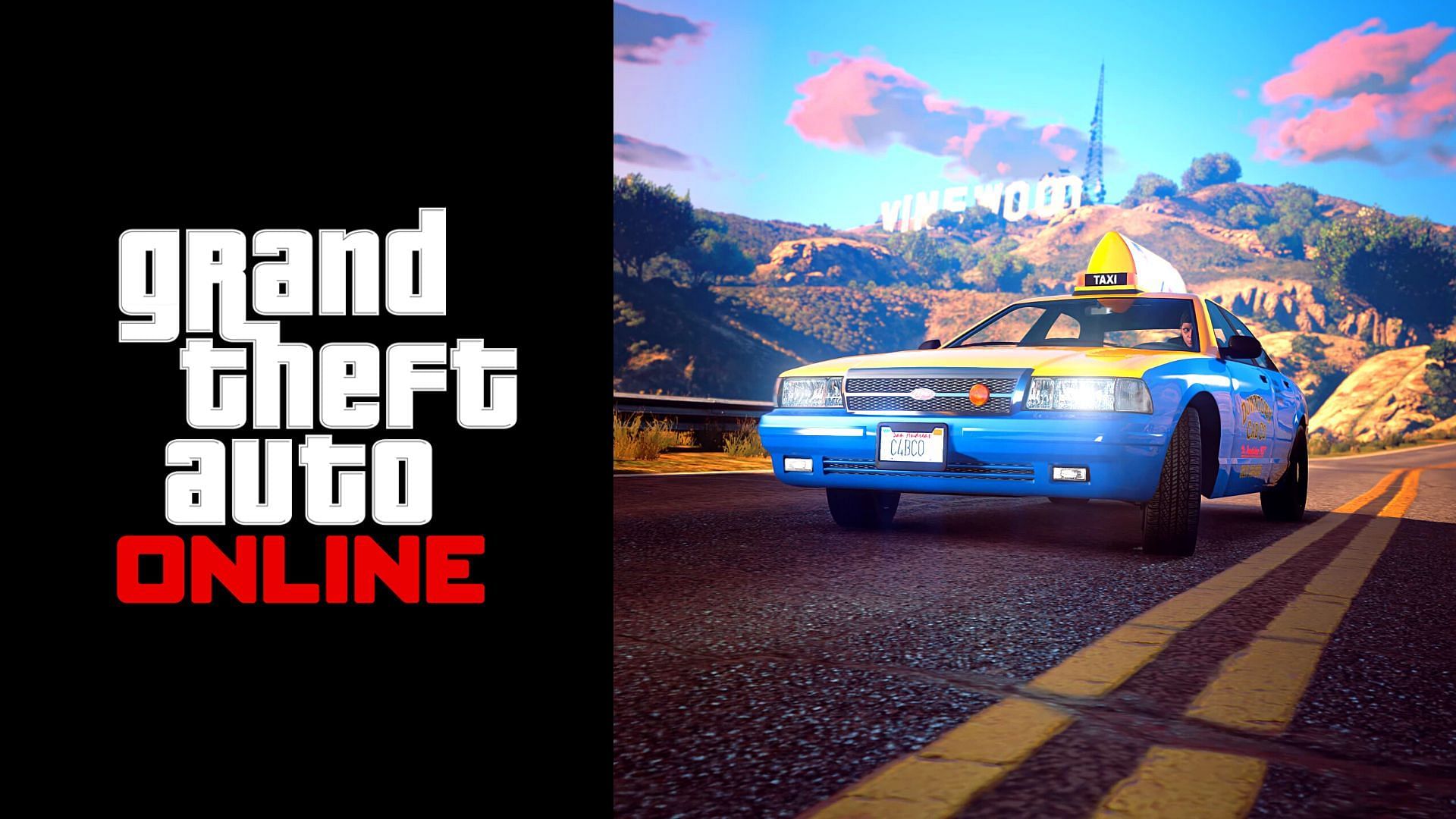 GTA Online Taxi Work is one of the new jobs recently added to the game as part of the Los Santos Drug Wars DLC drip feed. Players can now finally run a side hustle business and earn a fair amount of money by driving a taxi in the game. As easy as it is to start, it can be unclear how to stop it. Once started, players need to pick up customers one after the other before they can manually quit the mission.
However, it can be unclear how to take a break from this side of the business. This article will share how to quit Taxi Work jobs in GTA Online.
---
A step-by-step guide to quitting Taxi Work in GTA Online
GTA Online Taxi Work missions are straightforward to start. Players can either visit Downtown Cab Co. and borrow a taxi to start or purchase their taxi vehicle to start a side hustle business. Both options allow players to earn as much money as possible by making continuous trips.
Here's how players can quit their Taxi Work jobs anytime during the gameplay:
Press and hold the Triangle button on PS4/PS5 and the Y button on Xbox One/Xbox Series S/X, or
Go to the Job List on the phone and quit it.
Both methods can be used anytime and show players' total earnings and fare count after each session. Players should note that quitting their jobs in a borrowed taxi doesn't allow them to re-enter it, and they will have to return to Downtown Cab Co. to start again.
Regardless, there are other situations where Taxi Work jobs can end, including:
Taxis get destroyed during missions
Players receive a wanted level while doing a fare
A customer gets killed
The abovementioned situations apply to players engaged in the activity and other players in the same session. They can see any ongoing taxi work mission on their maps and attack the driver to end the work session.
---
Everything else to know about Taxi Work jobs in GTA Online
Taxi Work is one of the free-mode jobs added to GTA Online where players can earn money as taxi drivers in the lobby. There are 100 fare-pickup locations chosen randomly for each customer. These missions can start anytime in any session; however, a member of the Motorcycle Clubs or an organization cannot trigger them.
Here's how much base fare players can make in this side hustle business according to the distance covered during a trip:
Less than 2km – $100-$120
2km to 3km – $120-$140
3km to 4km – $140-$160
4km to 5km – $160-$180
5km to 6km – $180-$200
More than 6km – $200-$250
Apart from the base fare, players earn tip money between $1,040 and $2,000 according to the number of fares completed in a single session. The tip value decreases if the Taxi gets damaged during a trip.
However, the job description of Downtown Cab Co. states:
"We're looking for new drivers with the loving care and attention needed to be a taxi driver. Come by to pick up a license. No prior experience required."
---
Rockstar has done a great job keeping the whole Taxi Work concept entertaining enough, like the old games in the series.
For comprehensive guides, walkthroughs, character information and more, check out SK GTA Wiki
Doonited Affiliated: Syndicate News Hunt