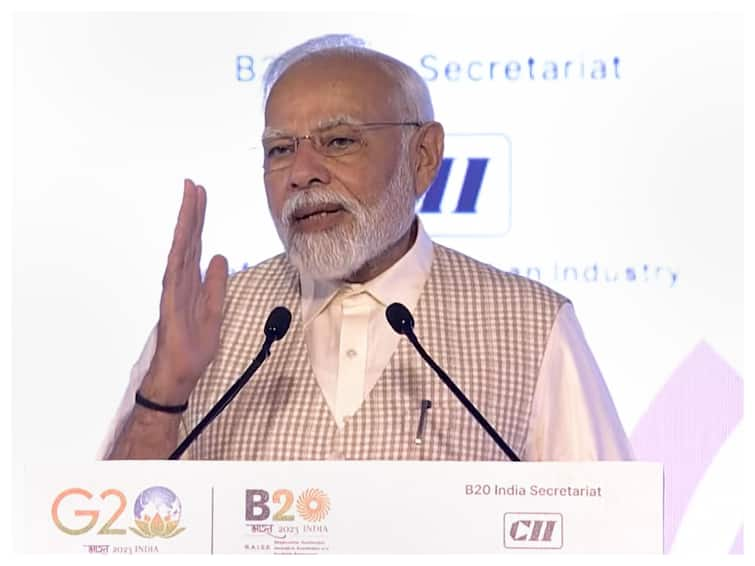 New Delhi: A day before the G20 Summit, Prime Minister Narendra Modi exuded confidence that the upcoming global conclave would chart a new path in the human-centric and inclusive development. He said he will hold bilateral meetings with several world leaders and will be looking forward to productive discussions that would further "deepen the bonds of friendship and cooperation".
Taking to X (formerly Twitter), PM Modi wrote, "I will also be holding bilateral meetings with several leaders and Heads of Delegation to further deepen the bonds of friendship and cooperation. I am confident that our guests will enjoy the warmth of the Indian hospitality. Rashtrapati Ji will be hosting a dinner on 9th September."
India is delighted to host the 18th G20 Summit on 09-10 September 2023 at New Delhi's iconic Bharat Mandapam. This is the first ever G20 Summit being hosted by India. I look forward to productive discussions with world leaders over the next two days.

It is my firm belief that…


— Narendra Modi (@narendramodi) September 8, 2023
"On the 10th, the leaders will pay homage to Gandhi Ji at Rajghat. At the Closing Ceremony, on the same day, G20 Leaders will share their collective vision for a sustainable and equitable 'One Future', together like 'One Family', for a healthier 'One Earth'," he added.
Rooted in India's cultural ethos, the country's G20 Presidency theme, 'Vasudhaiva Kutumbakam – One Earth, One Family, One Future' resonates with the worldview of the people of the nation, PM Modi said.
"India's G20 Presidency has been inclusive, ambitious, decisive, and action-oriented. We actively voiced the developmental concerns of the Global South," he wrote, adding, "During the G20 Summit, I will be chairing Sessions on 'One Earth', 'One Family' and 'One Future', covering a range of issues of prime concern to the world community. These include furthering strong, sustainable, inclusive and balanced growth."
Invoking Mahatma Gandhi, the Prime Minister said it is important that we emulate Gandhi Ji's mission of serving the underprivileged, the last person in the queue.
"We seek to accelerate progress of SDGs, Green Development Pact for a Sustainable Future and strengthen Multilateral Institutions for the 21st Century. We attach immense priority to futuristic sectors such as technological transformation and digital public infrastructure. We will also collectively work to further gender equality, women empowerment and ensure world peace," PM Modi tweeted.
Doonited Affiliated: Syndicate News Hunt