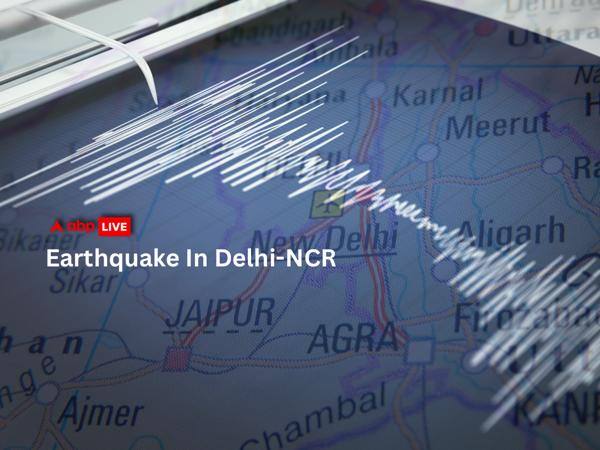 An earthquake of magnitude 3.1 sent tremors through the Delhi-NCR region, with details about the extent of its impact awaited. The quake was recorded at a depth of 10 kilometers, with its epicentre located 9 kilometers east of Faridabad, Haryana, at coordinates 28.41° latitude and 77.41° longitude, as per the National Center for Seismology.
Earthquake of Magnitude:3.1, Occurred on 15-10-2023, 16:08:16 IST, Lat: 28.41 & Long: 77.41, Depth: 10 Km ,Location: 9km E of Faridabad, Haryana, India for more information Download the BhooKamp App https://t.co/bTcjyWm0IA @KirenRijiju @Dr_Mishra1966 @moesgoi @Ravi_MoES pic.twitter.com/gG5B4j3oBs


— National Center for Seismology (@NCS_Earthquake) October 15, 2023
In response to the unsettling ground movements, many people were observed evacuating their homes, seeking safety. So far no significant damage to life or property has been reported. Residents are advised to remain vigilant as aftershocks cannot be ruled out.
This seismic event marks the second earthquake to hit the region this month, raising concerns about the frequency of such occurrences. Earlier this month, the tremors were felt widely across the Delhi-NCR area and extended to parts of North India, particularly in Uttarakhand and the Uttar Pradesh capital, Lucknow, along with Hapur and Amroha. 
In the previous instance, the tremors were a result of two earthquakes originating in Nepal on October 3, occurring in quick succession. The first quake, registering a magnitude of 4.6, struck Nepal at a depth of 10 kilometers around 2:25 pm IST. A more powerful tremor, measuring 6.2 on the Richter scale, followed just 25 minutes later at 2:51 pm IST.
ALSO READ | 'Kadam Kadam Par Khatra': Netizens Flood Social Media With Memes As Earthquake Hits Delhi-NCR
The neighbouring Afghanistan has also witnessed two earthquakes this month, with one of them proving to be deadly. An earthquake of magnitude 6.3 struck western Afghanistan on October 11 after more than 2,000 people were killed after a similar tremor before it, on October 7.
An earthquake followed by strong aftershocks killed dozens of people in western Afghanistan on October 7. As per the US Geological Survey (USGS), six earthquakes had occurred in western Afghanistan, and the largest one was at a magnitude of 6.3. The United States Geological Survey said the quake's epicentre was about 40 kilometres (25 miles) northwest of Herat City. It was followed by three very strong aftershocks, measuring magnitude 6.3, 5.9, and 5.5, as well as lesser shocks. 
Subscribe And Follow ABP Live On Telegram: https://t.me/officialabplive
Doonited Affiliated: Syndicate News Hunt