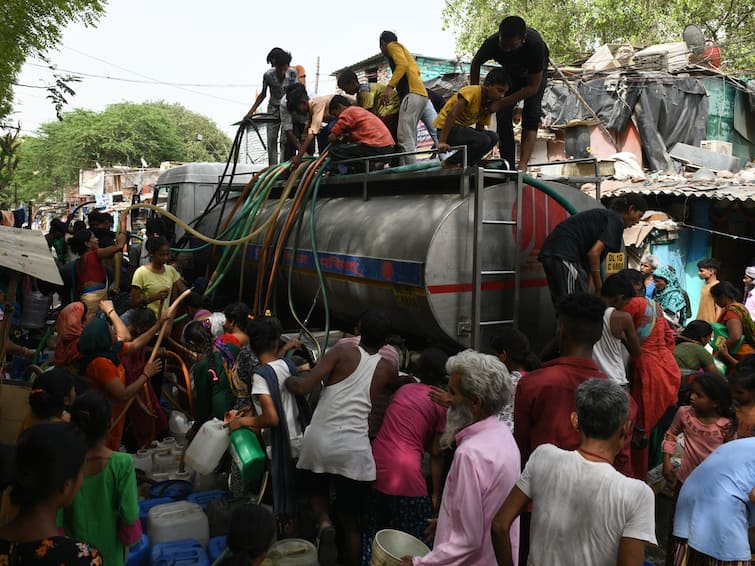 The AAP government has warned of a "severe" water shortage in many areas of Delhi due to the stoppage of funds of the Jal Board since August by finance secretary Ashish Verma. Delhi Water Minister Atishi has appealed to Lt Governor VK Saxena for immediate intervention, ANI reported. 
Atishi said despite a written order from the Finance Minister, funds were not released by the secretary. The minister said this has led to paucity of funds to disburse salary to contractors.
"On the direction of Chief Secretary, Finance Secretary Ashish Verma has stopped all the funds of Jal Board since August. Despite the written order of the Finance Minister, Ashish Verma is not releasing the funds," a statement from the office of the Water Minister said.
"There is no money even for salary and routine work. All the contractors have refused to work. In the coming days, there may be severe water shortage in many areas," the minister said.
READ | Fresh Report By Delhi Minister Atishi Alleges Delhi Chief Secy Of Misusing Govt Machinery To Favour Son
Atishi, who was given the charge of the water department in place of Saurabh Bharadwaj during a Cabinet rejig in October, warned of contaminated water due to sewer overflow in many areas. "This is an emergency like situation and I urge L-G V.K. Saxena to intervene in the matter," IANS quoted Atishi as saying.
Slugfest Between BJP, AAP Over Jal Board Funds
A war of words between the BJP-ruled Centre and AAP government over the release of funds to DJB has been going on for the last few months. Last week, Union minister Meenakshi Lekhi alleged accounting-related irregularities since 2017 in the Jal Board amounting to Rs 3,735 crore, IANS reported.
Hitting back, the AAP said it was another ploy of the BJP to interrupt the progress of the people of the national capital. "It is shameful that for the last six months, the BJP has ensured with the GNCTD Amendment Act that officers do not work for the people of Delhi. The Finance Department has been delaying the funds to the Delhi Jal Board, which is hindering the development of Delhi," IANS quoted AAP as saying.
Doonited Affiliated: Syndicate News Hunt