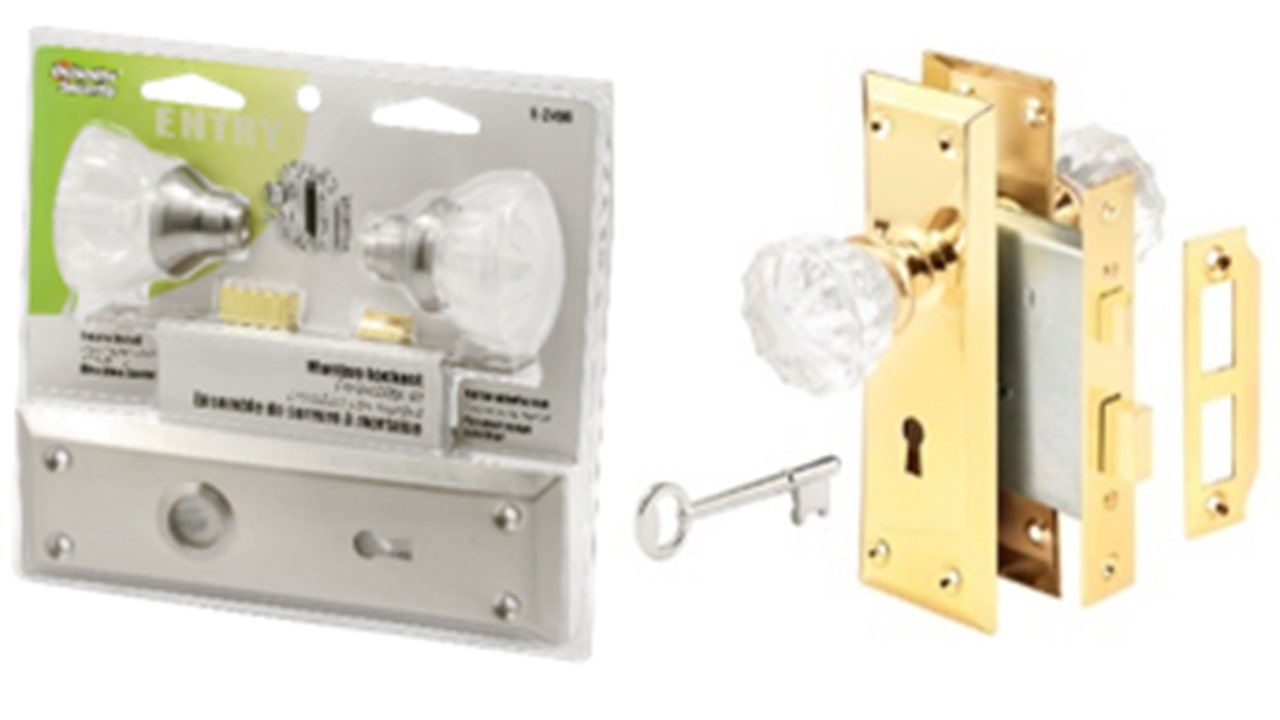 Prime-Line Products has recalled a large amount of glass doorknobs under a few brand names that the California-based company said could break while consumers assemble them.
The approximately 167,000 affected glass doorknob products fall under a trio of brands called Defender Security, Gate-House and Reliabilt, a Consumer Product Safety Commission (CPSC) notice said. The recall kicked off Thursday. 
If the doorknobs break, they can cause consumers to sustain lacerations. The issue has resulted in five known incidents of people getting cut so badly they needed stitches, according to the notice.
"Four of these incidents occurred during installation, and one occurred the day after they were installed," Prime-Line said on a webpage for the recall.
DEHUMIDIFIERS RECALLED AFTER REPORTS OF MACHINES CATCHING FIRE, CAUSING PROPERTY DAMAGE
The packaging of the recalled products, which come in an array of finishes, contains the 13 model numbers, the CPSC notice said. 
The company will provide a full refund to individuals with the affected doorknobs. That will come in the form of a prepaid Mastercard in the U.S., according to Prime-Line.
The CPSC notice warned against putting the doorknobs to use. If they're already installed in doors, the owners should carefully remove them while wearing cut-resistant gloves, Prime-Line said. 
85,000 HEDGE TRIMMERS RECALLED OVER LACERATION RISK
Sales of the recalled doorknobs occurred both in physical stores and online, spanning February 2022 to April 2023.
Websites where consumers purchased them included Amazon and Wayfair, according to the CPSC notice. Home improvement stores also made them available.
In Canada, over 10,200 additional ones have been put under recall. No one there has been injured in connection with the doorknobs to date, according to the Canadian government.
NEARLY 80,000 GASE COOKTOPS UNDER VOLUNTARY RECALL FOR GAS LEAKS, FIRE HAZARD
Doonited Affiliated: Syndicate News Hunt