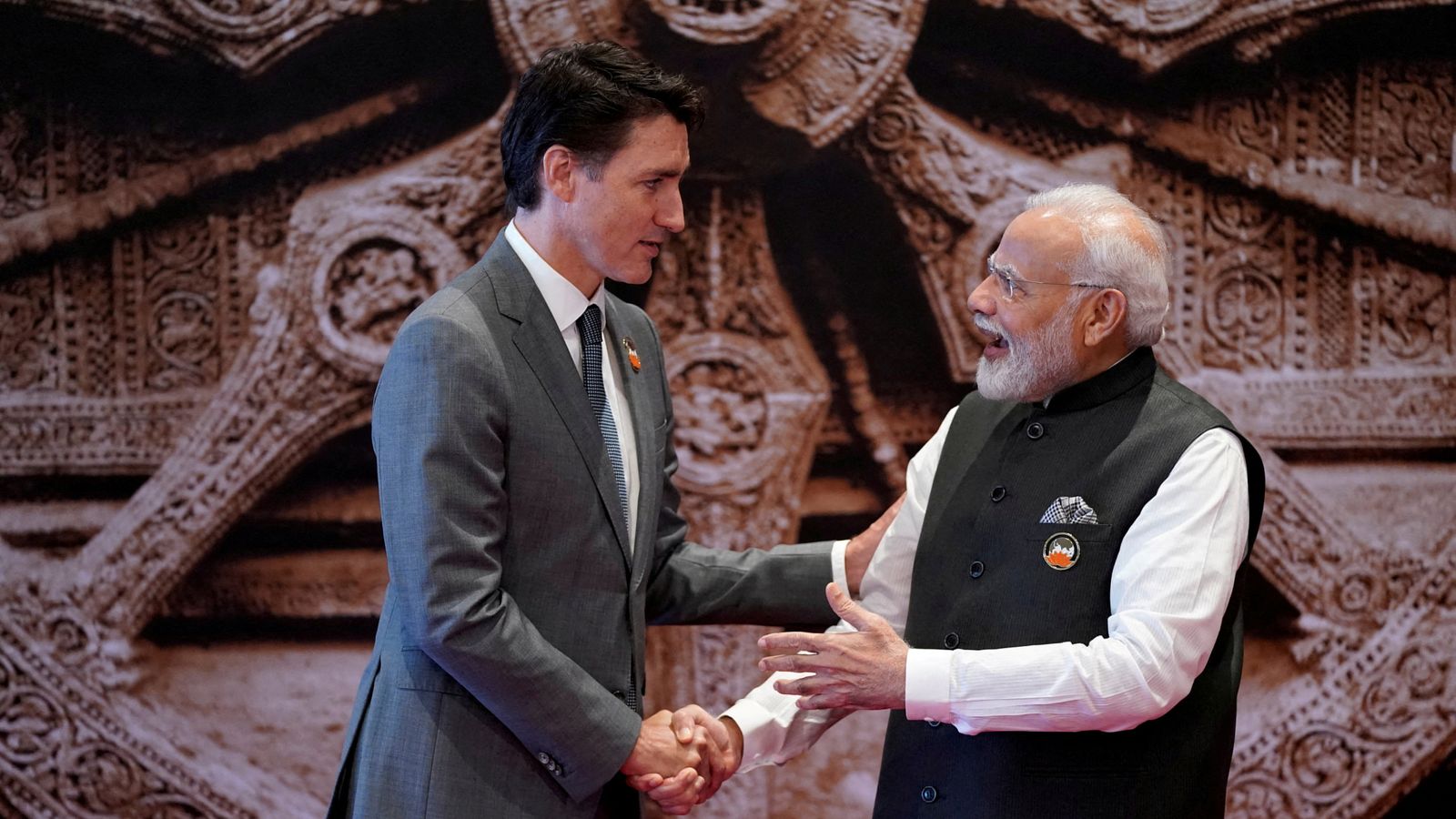 Prime Minister Justin Trudeau has said there are "credible allegations" that the Indian government was behind the assassination of a Sikh leader in Canada earlier this summer.
Hardeep Singh Nijjar, a Canadian citizen, was shot dead outside a Sikh temple in Surrey, British Columbia, on 18 June.
He had been a prominent supporter of the Khalistani separatist movement, which wants to establish an independent homeland for Sikhs in India, where they are a minority.
Mr Trudeau's comments came as Canada's foreign ministry also announced it had expelled a top Indian diplomat.
The prime minister said he had raised his concerns "personally and directly" to his Indian counterpart Narendra Modi at last week's G20 summit in India.
In an address to Canada's House of Commons on Monday, Mr Trudeau said: "Over the past number of weeks, Canadian security agencies have been actively pursuing credible allegations of a potential link between agents of the government of India and the killing of Canadian citizen Hardeep Singh Nijjar."
He added: "Any involvement of a foreign government in the killing of a Canadian citizen on Canadian soil is an unacceptable violation of our sovereignty.
"In the strongest possible terms, I continue to urge the government of India to cooperate with Canada to get to the bottom of this matter."
Mr Trudeau also said his government had been "working with our allies on this very serious matter".
He added: "I know many Canadians, particularly members of the Indo-Canadian community are feeling angry, or perhaps frightened right now.
"Let us not allow this to change us. Let us remain calm and steadfast in our commitment to our democratic principles and our adherence to the rule of law. This is who we are, and what we do, as Canadians."
The Indian government is yet to respond to the claims. The country's embassy in Ottawa also did not immediately reply to media requests for comment.
The Khalistani movement is banned in India, where officials see it as a national security threat.
Doonited Affiliated: Syndicate News Hunt