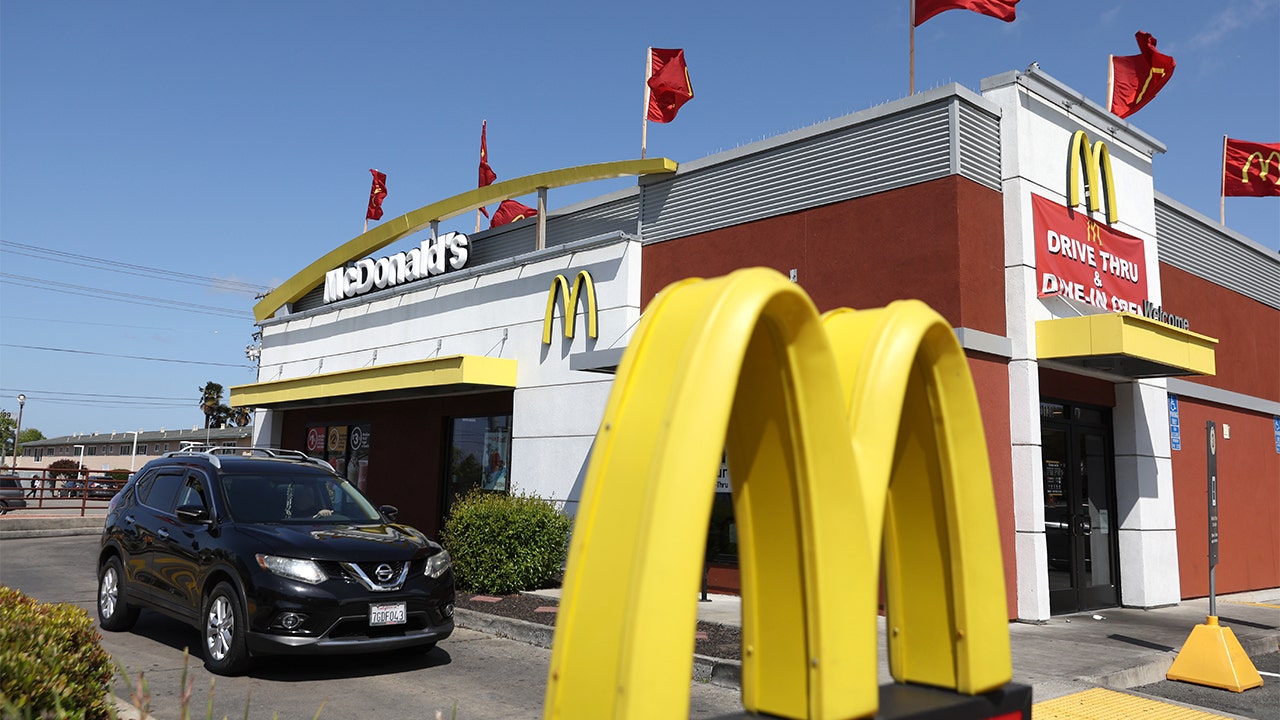 Fast food and health care workers in California are slated to see major salary increases under a deal announced Monday between labor unions and the restaurant industry.
Under the new deal, restaurant chains with at least 60 national locations must pay their workers a minimum hourly wage of $20 as of April 2024, according to the Wall Street Journal. This would include most of the state's 500,000 fast food workers.
The deal was introduced into California's legislature Monday alongside a separate bill, which will increase the pay of about 455,000 health care workers, excluding doctors and nurses, to at least $25 per hour over the next decade, the Associated Press reported.
Both proposals will need to pass the state Legislature before a midnight Friday deadline and then be signed by Democrat Gov. Gavin Newsom before they are enacted. 
BIDEN DOESN'T THINK AUTOWORKERS WILL STRIKE, AS DEADLINE LOOMS
Legislators will have to work quickly to get both bills passed by Friday, with the fast food bill expected to be heard in committee Tuesday morning. It is then expected to face a vote on the Senate floor vote by Thursday. If approved, it would face one last vote by the Assembly floor before heading to Newsom's desk.
California's minimum wage is already among the highest in the country at $15.50 per hour and the new fast food deal shows the continued impact fast food industry workers have on wage negotiations.
"I think fast food cooks and cashiers have fundamentally changed the politics of wages in this country and have reshaped what working people believe is possible when they join together and take on corporate power and systemic racism," Service Employees International Union international president Mary Kay Henry told The Associated Press.
Ingrid Vilorio, who works at a Jack In The Box in the San Francisco Bay Area, said the pay raise will help her family, who until recently was sharing a house with two other families to afford rent.
"A lot of us (in the fast-food industry) have to have two jobs to make ends meet. This will give us some breathing space," Vilorio, who also works as a nanny, told The Associated Press.
The new deal also amends a law passed that established state-appointed fast-food advisory councils to make policy recommendations over wage increases.
Under the new deal, the councils, composed of restaurant industry and labor leaders, will have the power to increase the $20 per hour minimum wage each year by up to a maximum of 3.5%.
Health care workers would see similar raises over the next few years, if the new proposal is approved.
According to the Associated Press, the salary increase for health care workers would rise gradually over the next 10 years, depending on where they work. Workers for large health care facilities and dialysis clinics could see at least a $23 per hour raise next year and to $25 per hour by 2026. Rural hospital workers would see their salaries increase to at least $18 per hour next year, with 3.5% increases each year until it reaches $25 per hour in 2033.
GM MAKES 'INSULTING PROPOSAL' AHEAD OF AUTOWORKER DEADLINE, UAW PRESIDENT SAYS
Workers at community clinics will have their salaries increase to at least $21 per hour in 2024 and rise again to $25 per hour in 2027, per the report. Salaries at all other covered health care facilities will jump to at least $21 per hour next year before moving up to $25 per hour by 2028.
"Everyone in the healthcare sector understands that we have a workforce crisis and that wages are the essential prerequisite for any solution," Service Employees International Union-California executive director Tia Orr told The Associated Press. "With this increase, more workers will join and stay in the healthcare workforce, and as a result, Californians will be safer and better cared for."
CLICK HERE TO READ MORE ON FOX BUSINESS
California Hospital Association president and CEO Carmela Coyle told The Associated Press that hospitals support the bill, in part, because it "ensures that wages for health care workers are set by the state, creating greater equity for all of California's health care workforce."
The Wall Street Journal contributed to this report.
Doonited Affiliated: Syndicate News Hunt