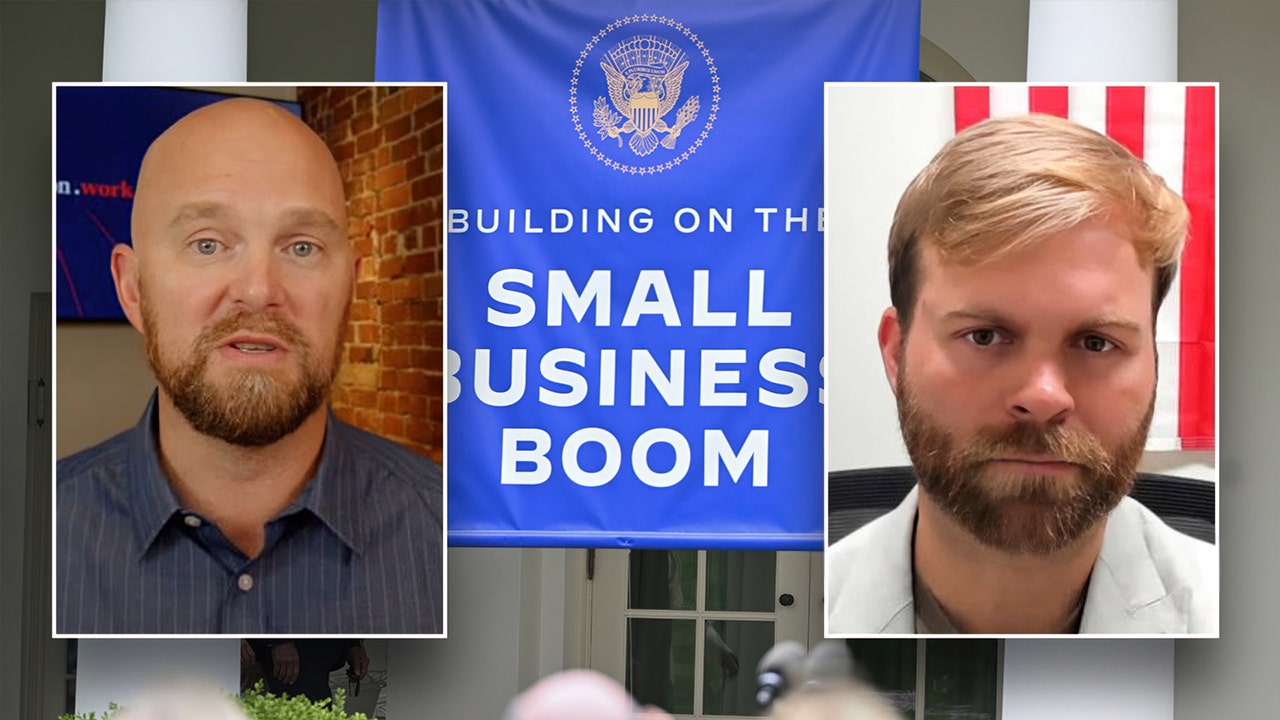 American small businesses are telling a "tale of two economies," according to a newly released survey, and putting the onus of their hardships on elected leaders.
"It's part of this broader cultural zeitgeist that we've witnessed of people saying: the people who are supposed to represent us no longer do, and therefore, that is going to have a lot of disastrous side effects, like inflation, like a devaluing of our currency, like rising gas prices, like rising cost of goods more generally, like over-taxation," PublicSq. CEO Michael Seifert told FOX News Digital.
"The lack of confidence in our elected leaders is actually kind of the focus point of all these other issues," RedBalloon CEO Andrew Crapuchettes also told Digital. "Government regulation, high taxes, inflation. People see that the government officials are lining their own pocket, they're talking about whatever issue they think is the most important to them, which is not the most important to the American people."
Utilizing their access to 50,000 U.S. small businesses, which both CEOs note as the "backbone" of the economy, the work and marketplace companies teamed up to study businesses' sentiment on what they call the freedom economy.
C.A. STORE OWNERS SOUND OFF ON RETAIL THEFT HURTING BUSINESS
August's Freedom Economy Index showed businesses souring on America's economic future and political officials, but remaining optimistic about the possibility of expanding their business or hiring.
When weighing inflation, lack of job seekers, high taxes and government regulations, 77% of respondents claimed their top business challenge is "lack of confidence in elected leaders."
"Excellence, meritocracy, integrity, none of those things are found in our elected leaders," Seifert said. "Our government today does the very opposite. They overpromise consistently and they under-deliver."
"Just like Silicon Valley Bank went out of business, I think the American economy is really struggling because of decisions coming out of D.C. and because of the decisions coming out of a lot of state governments," Crapuchettes chimed in. "I think the reason that that is the top issue is because all these other issues, we see it every single day… all those external pressures, a lot of them point back to elected officials that do not care about the American people anymore. They care about themselves."
The freedom economy largely feels negative about inflation, according to the survey, which overwhelmingly responded that Biden's economy is "strongly" on the wrong track and "harmful" to their business.
"We have the red economy and the blue economy, where people who are willing to just work hard, to try and bless their customers, to do what they say they're going to do when they say they're going to do it, for the price they say they're going to do it and not spend all their time focused on DEI and ESG and microaggression training… are going to do better," Crapuchettes said.
"Red states are thriving, red businesses are thriving, and blue states and blue businesses are struggling because they're not focused on their business," he continued. "They're not focused on actually helping their citizens or their employees thrive."
"Look at some of the things that have exploded in pop culture over the past few months: 'Rich Men North of Richmond,' 'The Sound of Freedom' overtaking Disney films," Seifert added. "There's this move in society of We the People saying, hey, establishment, what you guys think we want to prioritize is actually out of touch with what we really want to prioritize."
SMALL BUSINESSES ENDANGERED BY MASSIVE TAX HIKE. HERE'S HOW CONGRESS CAN FIX IT
Though the majority, around 70%, of surveyed businesses are also expecting a "major" recession, the CEOs emphasized the importance of knowing where your dollars are going in uncertain times.
"The freedom economy is one that prioritizes financial stewardship," Seifert said. "Financial stewardship will be the best way to secure financial peace over the course of the coming years. It's really important to know where dollars are allocated, and making sure that those dollars are actually growing your business."
"If the economy is going to hit a tough spot, you want to know the suppliers, the vendors in your community, and you need to know people who you can trust," Crapuchettes said. "I would encourage people, be conscious about where you're spending your money and make sure that you're doing what Michael said and be fiscally responsible. And that's the best way to prepare."
PublicSq.'s marketplace platform homes more than 65,000 – and growing – U.S. businesses who are against the idea of cancel culture. Both CEOs noted how being outspoken about personal values and principles can fuel success.
"All a small business really wants, at the end of the day, is hot leads. You want better customers coming through your storefront at an increased volume," Seifert argued. "The vast majority of the businesses on our platform would not call themselves political at all. They certainly agree with our values. They would never spend time, money or resource in an antagonistic fashion to these values. But they wouldn't say that a staple of their business is being political. It's more about being principled."
"Be very outspoken, be very firm about your principles and be unwavering about them, holding fast to your mission, and make sure that your strategy is aligned to that mission," Seifert continued. "When businesses will pursue that and then we see that in their actions, man, it's nothing but bright prospects."
According to RedBalloon's CEO, there's strength in numbers: "When people realize that they are part of a movement, they're going to be more likely to shop at your business. You're going to get the best employees… people are worried about cancel culture, but they're not political, as Michael said. They're not political. They're actually just focusing on what made America great in the first place, which is hard work, honesty and freedom."
The businesses that have leaned into the freedom economy are proving profitable, the survey found. August saw a 4.5% uptick of those who say they are hiring either to expand their business or to simply fill current openings.
GET FOX BUSINESS ON THE GO BY CLICKING HERE
"Be encouraged," Crapuchettes said, "because this freedom economy is bigger than a lot of people realized, because we're all just told that we need to stay quiet and we need to shut up and not worry about what's going on in the world around us. But the freedom economy is waking up and they're doing meaningful things… and it's only growing because these are the people who are going to do exceptionally well as we continue to build this nation."
"There is a general erosion of our major institutions that we trusted for so long in the United States and the small business community," Seifert said. "The freedom economy is at the forefront of turning the tide of creating new institutions and new networks and new economic ecosystems that Americans can place their trust in."
Doonited Affiliated: Syndicate News Hunt