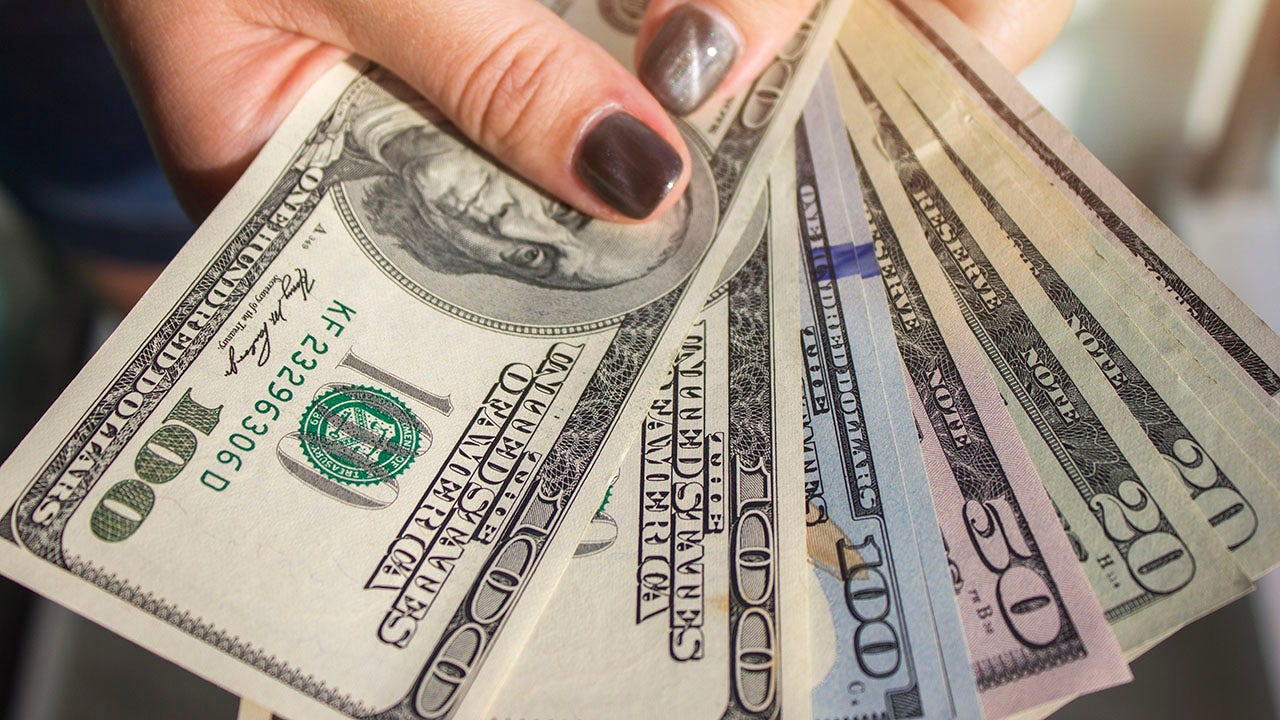 Americans are facing rising prices for groceries, utility bills, gas and other necessities, with consumer inflation rising 3.2% in the past year through July. 
Couple this with the latest check on a job market that showed just 187,000 positions were created in August while unemployment ticked up to 3.8%. 
The combination is putting pressure on singles households. 
GOBankingRates recently surveyed annual living expenses for singles in each of the nation's 50 states. 
U.S. EMPLOYERS ADDED 187,000 JOBS IN AUGUST
5 Most expensive states and wages needed
Hawaii — $108,847
Massachusetts — $84,520
California — $76, 810
New York — $70,081
Alaska — $67,061
Source: GOBankingRates
THESE INDUSTRIES LED HIRING IN AUGUST
To calculate these figures, GOBankingRates first found the national average annual expenditures for a single person by using the 2021 (latest data available) Consumer Expenditure Survey as conducted by the Bureau of Labor Statistics. 
"GOBankingRates then isolated the itemized costs of housing, groceries, utilities, health care, and transportation, collectively termed … 'necessities,'" said Andrew Murray, lead content data researcher with ConsumerTrack Inc., parent company of GOBankingRates. 
The platform then factored these costs to state level using the Missouri Economic Research and Information Center's 2023 Q1 Cost of Living data series, Murray said.
Next, GOBankingRates calculated the annual cost of each necessity and summed them up to find a total annual expenditure for necessities. Finally, using the 50-30-20 budget rule, which allocates 50% of income for necessities, the study doubled the total annual expenditure for necessities to determine the "living wage" for a single person in each state, Murray added. 
Living wage is defined as the income required to be able to cover 50% necessities, 30% discretionary/luxury spending and 20% for savings, according to Murray.
JOB OPENINGS DROP MORE THAN EXPECTED IN JULY TO 2-YEAR LOW
The highest living cost is housing 
Housing is far and away the biggest cost, the study revealed. 
"Hawaii, Massachusetts, California and New York are also the top four most expensive housing cost states we found," Murray told FOX Business. "Hawaii and Alaska also probably have high prices due to their relative isolation from the rest of the 48 states, thus costing more to ship and import/export goods."
The most affordable states for singles
Conversely, Mississippi offers a better cost of living, where a single person will only need to make $45,906 a year to earn a living wage, according to GOBankingRate's formula and analysis. 
This wage is less than half what someone will need to live on their own in Hawaii.  The results also reveal the next least expensive states require less than $47,500 for singles to live.  
GET FOX BUSINESS ON THE GO BY CLICKING HERE
Least expensive states for singles to live 
Oklahoma
Alabama
Kansas
Arkansas
Source: GOBankingRates
Doonited Affiliated: Syndicate News Hunt