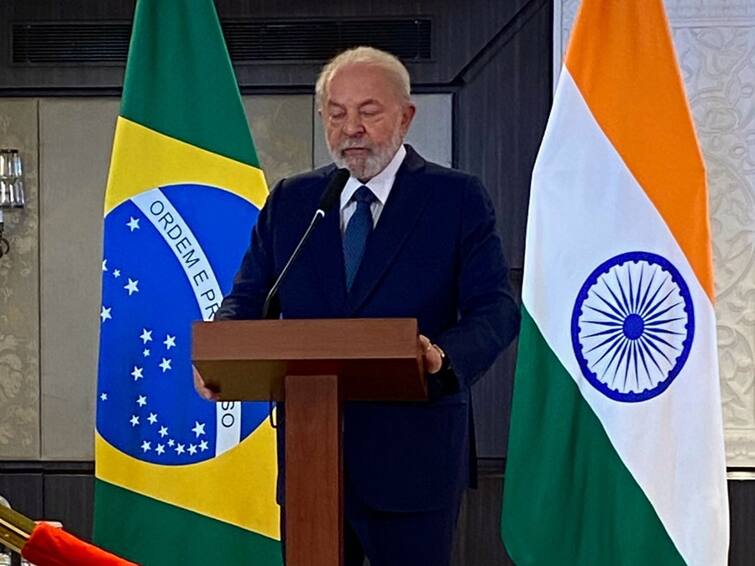 Brazilian President Luiz Inácio Lula da Silva on Monday suggested that the next G20 Summit in Rio de Janeiro will focus on inequality, adding that 'there's a lot of inequality in the world'. Speaking to the media before his departure from New Delhi, he said the world cannot have children begging in traffic lights for food and emphasised the need to discuss the issue of inequality.
"Under our presidency next year we will make inequality the core issue of G20. There's a lot of inequality in the world," he said.
Lula added, "On inequality we don't have to convince the rich. Who makes the money when there is growth in GDP? We need to start sharing the money. We cannot have children begging in traffic lights for food."
Meanwhile, the Brazil President also congratulated India for a 'well done' G20 Summit. In a post on X, he said, "I want to congratulate India on a well done G20 Summit. Brazil is capable of hosting an event of this size. Let's have more debates and a popular G20 so that society can participate."
Eu quero parabenizar a Índia pela Cúpula do G20 bem feita. O Brasil tem condição de sediar um evento desse tamanho. Vamos fazer mais debates e um G20 popular para que a sociedade possa participar.


— Lula (@LulaOficial) September 11, 2023
Prime Minister Narendra Modi on Sunday handed over the G20 presidency gavel to President Lula da Silva. Now, the next Troika will be India, Brazil and South Africa. However, it is important to note that the handing over is symbolic as India is still the president till November 2023. The formal takeover of the presidency will take place in December this year.
Presently, India holds the G20 presidency. To assume the presidency, a country needs to be supported by two other nations — one that held the presidency the previous year and one that will assume the presidency the following year. Together, this is called the "Troika".
On Sunday, President Lula told what the three priorities of the group will be under its presidency.
"Brazilian presidency of the G 20 has three priorities – First, social inclusion and fight against hunger. Second, energy transition and sustainable development in its three aspects…Third, the reform of global governance institutions. All these priorities are part of the Brazilian presidency motto which says 'Building a fair world and a sustainable planet'. Two task forces will be created – Global Alliance against Hunger and Poverty & the Global Mobilisation against Climate Change," he said.
The Brazilian President also hoped that by the time the next Leaders' Summit of the G20 takes place, the Russia-Ukraine war will be over and Ukrainians will be able to go back to their homes.
Doonited Affiliated: Syndicate News Hunt