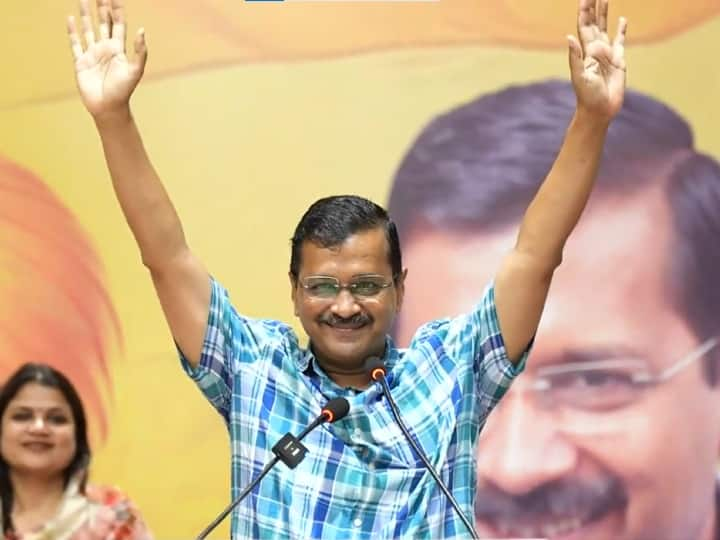 New Delhi: Ahead of the opposition alliance meeting, Delhi Chief Minister and Aam Aadmi Party national convener Arvind Kejriwal on Monday said that he will attend the meeting scheduled to be held by the end of this month in Mumbai. Notably, the meeting will take place on August 31 and September 1 in Mumbai.
When asked if he would join the upcoming meeting of the opposition parties, Kejriwal told reporters, "Will go to Mumbai. Will share with you the outcome," reported news agency PTI.
The upcoming meeting is being hosted jointly by the Shiv Sena (UBT) and the NCP's Sharad Pawar faction, with support from the Congress. The three parties constitute the Maha Vikas Aghadi alliance.
This will be the third meeting of the opposition bloc INDIA forged to take on the BJP-led NDA in the 2024 Lok Sabha elections.
The new name of the opposition bloc — INDIA (Indian National Developmental Inclusive Alliance) — comprising 26 parties was announced at a meeting in Bengaluru on July 17-18. The first meeting of the opposition parties was held in Patna. 
It was after the second meeting, Congress President Mallikarjun Kharge said a committee comprising 11 members for coordination purposes among the opposition parties is to be formed and a convenor will be announced during the third planned meeting in Mumbai.
According to PTI, the Mumbai meeting would be held in the format of the Bengaluru meeting with leaders first conversing in an informal setting on August 31 before the main meeting the next day.
In the upcoming meeting, the parties are expected to iron out their differences as much as possible, especially in states where they are in a direct poll battle.
The 26 opposition parties which are part of the opposition alliance are: the Congress, TMC, DMK, AAP, JD(U), RJD, JMM, NCP (Sharad Pawar), Shiv Sena (UBT), SP, NC, PDP, CPI(M), CPI, RLD, MDMK, Kongunadu Makkal Desia Katchi (KMDK), VCK, RSP, CPI-ML (Liberation), Forward Bloc, IUML, Kerala Congress (Joseph), Kerala Congress (Mani), Apna Dal (Kamerawadi), and the Manithaneya Makkal Katchi (MMK). 
Doonited Affiliated: Syndicate News Hunt