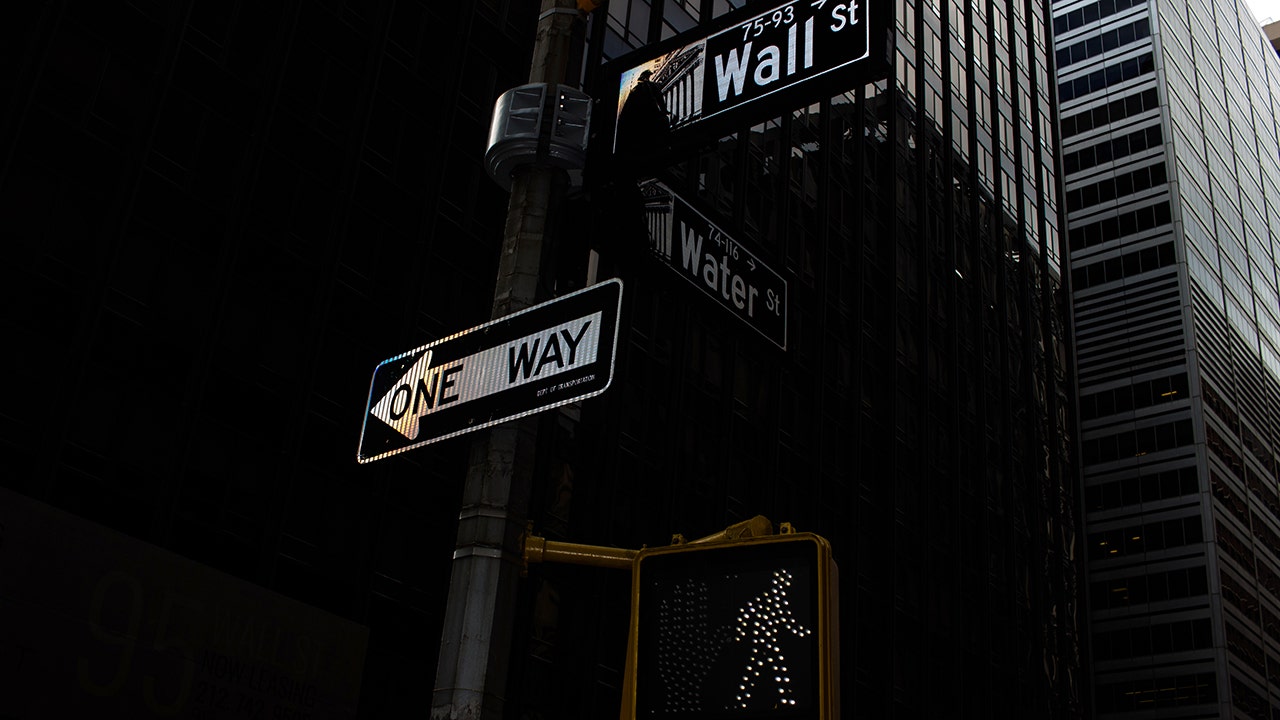 The U.S. economy has a better chance than not of tumbling into a recession within the next year as inflation remains uncomfortably high, according to Deutsche Bank strategists. 
In a analyst note Wednesday, the strategists warned a recession remains the more likely outcome than a "soft landing" as a result of the Federal Reserve's aggressive interest rate hike campaign.
"Given that inflation peaked significantly above target, the Fed should err on the side of tightening too much, rather than too little," they wrote. "A U.S. recession remains more likely than not."
While a soft landing is still possible to achieve, the Fed needs to "depress demand below potential" to bring inflation down to its 2% target, Deutsche Bank said. 
CREDIT CARD DEBT RISING IN DOUBLE-EDGED SWORD FOR THE ECONOMY
Fed policymakers have raised interest rates sharply over the past year, approving 11 rate hikes in hopes of crushing inflation. In the span of just one year, interest rates surged from near zero to above 5%, the fastest pace of tightening since the 1980s. 
Officials have signaled that additional rate hikes are on the table this year until there is more substantial evidence that high inflation has retreated for good.
The strategists warned that data is likely to show the U.S. economy under greater pressure in early 2024 as the tighter monetary policy takes effect.
The note stands in contrast to growing optimism among economists that the U.S. may skirt a recession this year. 
Goldman Sachs economists this week lowered their probability of a recession starting in the next 12 months to 15% from an earlier 20% forecast, citing cooling inflation and a surprisingly resilient labor market.
MOODY'S DOWNGRADES US BANKS, WARNS OF POSSIBLE CUTS TO MAJOR LENDERS
"First, real disposable income looks set to reaccelerate in 2024 on the back of continued solid job growth and rising real wages," said Jan Hatzius, chief economist at Goldman. "Second, we still strongly disagree with the notion that a growing drag from the 'long and variable lags' of monetary policy will push the economy toward recession."
On top of that, the Goldman economist believes the Federal Reserve is "done" raising interest rates as unemployment rises, wage growth slows and core inflation continues to moderate.
Goldman Sachs acknowledged its outlook is "substantially more optimistic" than many other forecasts, including a Bloomberg consensus of 60%.
GET FOX BUSINESS ON THE GO BY CLICKING HERE
The notes come one month after the government reported that the consumer price index, a broad measure of the price for everyday goods, including gasoline, groceries and rents, rose just 0.2% in July. Prices climbed 3.2% on an annual basis, marking the first acceleration in a year, underscoring the challenge of taming high inflation.
Other parts of the report also pointed to a slower retreat for inflation despite the Fed's aggressive tightening campaign. Core prices, which exclude the more volatile measurements of food and energy, climbed 0.2%, or 4.7% annually, more than two times higher than the typical pre-pandemic level. 
Doonited Affiliated: Syndicate News Hunt