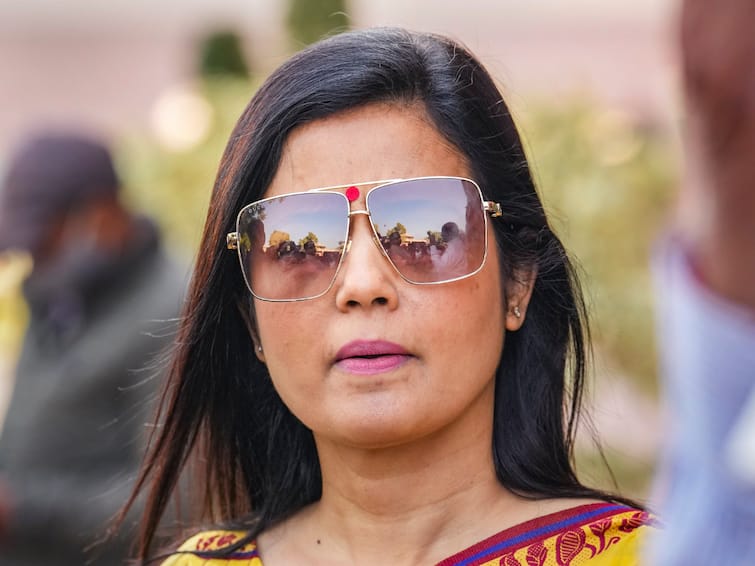 The Trinamool Congress has opted to separate itself from the scandal involving its MP Mahua Moitra, who has been accused of accepting money in exchange for raising questions in Parliament, news agency PTI reported. Darshan Hiranandani, the CEO of real estate-to-energy group Hiranandani, who purportedly paid Moitra to pose questions about Adani Group in Parliament, recently claimed in a signed affidavit that she targeted Gautam Adani in order to "malign and embarrass" Prime Minister Narendra Modi, whose "impeccable reputation" gave opposition no chance to target him. PTI reviewed a copy of the affidavit.
"The party has nothing to say on this issue. We think the person around whom this controversy is revolving is best suited to react to this," TMC's West Bengal general secretary and spokesperson Kunal Ghosh was quoted by PTI in its report.
Another top TMC politician, who did not want to be identified, stated that the party's leadership is hesitant to become involved in a dispute and hence "will be maintaining a distance from it." In response to the developments, BJP leader Rahul Sinha stated that West Bengal's ruling party cannot shirk its duty.
"The TMC always tries to shrug off its responsibility whenever its leaders are either arrested or land into trouble. The TMC needs to explain whether it supports Mahua Moitra or not," he said.
Meanwhile, on X (formerly known as Twitter), MP Mahua Moitra slammed billionaire Gautam Adani, saying the fresh claims will not deter her from raising questions.
Moitra was accused earlier this week by BJP MP Nishikant Dubey and lawyer Jai Anant Dehadrai of accepting favours from Hiranandani in exchange for asking questions in Parliament. Moitra responded by filing a defamation suit against them in the Delhi High Court.
Lok Sabha Speaker Om Birla has sent Dubey's complaint to Parliament's Ethics Committee.
The head of the Lok Sabha Ethics Committee, Vinod Sonkar, stated that he had received Hiranandani's sworn-in affidavit.
Moitra, on the other hand, has questioned Hiranandani's affidavit's reliability, claiming that it was "drafted by the PMO" and that he was compelled to sign it after being "threatened" with "total shutdown" of his family's enterprises.
Doonited Affiliated: Syndicate News Hunt