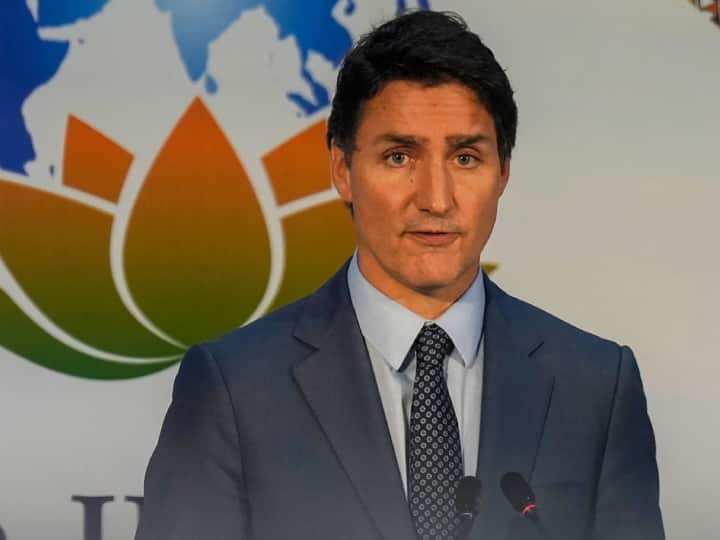 Tensions between Canada and India have surged following Canadian Prime Minister Justin Trudeau's remarks on allegations of Indian government involvement in the murder of Sikh leader Hardeep Singh Nijjar on Canadian soil. Trudeau, in his latest statement, urged India to take the matter "with the utmost seriousness," emphasising that his government's intentions were not to provoke or escalate but to present the facts as they understand them. The remarks come after New Delhi denied involvement in Nijjar's murder.
"The government of India needs to take this matter with the utmost seriousness. We are doing that, we are not looking to provoke or escalate, we are simply laying out the facts as we understand them and we want to work with the government of India to lay everything clear," Canadian PM Trudeau said when asked about Ottawa dismissing a senior Indian diplomat.
He added, "It is extremely serious, and it has far-reaching consequences in international law. We're going to remain calm. We are going to remain grounded in our democratic principles and values. We are going to follow the evidence and make sure, the work is done to a whole people."
Trudeau stated that over the course, the government was working with the Canadian intelligence agencies to ensure that "we had a solid grounding in understanding what is going on, in analysis and facts." "We wanted to make sure that we fully shared with the government of India the seriousness and the depths of our preoccupations and indeed conclusions," he remarked.
On the other hand, Conservative Leader Pierre Poilievre has urged Prime Minister Justin Trudeau to provide more information regarding allegations of Indian government involvement in the murder of Sikh leader Hardeep Singh Nijjar on Canadian soil. Poilievre's statements come in the wake of Trudeau's claims, based on Canadian intelligence, of a direct connection between the Indian government and Nijjar's June murder.
During a press conference on Tuesday, Poilievre responded cautiously to reporters' inquiries about his party's stance on Trudeau's startling allegations. "The prime minister needs to come clean with all the facts. We need to know all the evidence possible so that Canadians can make judgments on that," Poilievre asserted.
When asked about Canada's suspension of a top Indian diplomat, he went on to express the need for more concrete information, stating, "I think we need to see more facts; the prime minister hasn't provided any facts. He provided a statement. I will just emphasise that he didn't tell me anymore in private than he told Canadians in public. So we want to see more information."
Furthermore, Poilievre drew a comparison with Trudeau's handling of "foreign interference" by Beijing, "I find it interesting that he knew about vast foreign interference by Beijing for many years at the same time as Beijing had kept two Canadian citizens hostage. He said and he did nothing, very interesting that is the approach he took on that case."
It's worth noting that Pierre Poilievre is considered a formidable contender against Trudeau in the race for Canada's prime ministership. According to a report by Politico, polls indicate that he enjoys higher personal popularity than the incumbent third-term Trudeau.
Meanwhile, in India, former Punjab chief minister Amarinder Singh criticised Trudeau saying, "The claims by the Canadian PM @JustinTrudeau that there was an Indian hand in the murder of Hardeep Singh Nijjer are completely baseless and he's only playing to the vote bank gallery. During his visit to Amritsar in 2018, I had brought to the notice of Mr Justin Trudeau as to how the Canadian land was being used against India, still the Canadian govt failed to take any remedial measures so far."
India Denies Involvement In The Killing Of Hardeep Singh Nijjar
In response to Trudeau's allegations, India has categorically denied any involvement in the killing of Hardeep Singh Nijjar, a Khalistani sympathiser and prominent Sikh leader in Canada. The Indian Ministry of External Affairs (MEA) has dismissed the accusations as "absurd and motivated." The MEA contended that the Canadian government's actions were designed to divert attention from the presence of Khalistani terrorists and extremists sheltered in Canada.
India also summoned the High Commissioner of Canada to India and informed him of the expulsion of a senior Canadian diplomat within the next five days. An official statement revealed that this decision was made due to growing concerns over Canadian diplomats' interference in India's internal affairs and their involvement in anti-India activities.
The Foreign Ministry of Canada, in a retaliatory move, ordered the expulsion of Pavan Kumar Rai, a top Indian diplomat representing the Research and Analysis Wing (RAW). Rai, a 1997-batch IPS Officer, had joined the MEA as Joint Secretary (Personnel) in December 2018.
Hardeep Singh Nijjar, the Canadian Sikh leader and Khalistani sympathiser, was fatally shot outside a Sikh temple on June 18 in Surrey, British Columbia.
Arindam Bagchi, spokesperson for the MEA, emphasised India's commitment to the rule of law and described the allegations as unsubstantiated. He underscored that such claims sought to divert attention from Khalistani terrorists and extremists taking refuge in Canada, who continued to pose a threat to India's sovereignty and territorial integrity. Bagchi further noted that Trudeau had raised this issue with Prime Minister Narendra Modi during their meeting on the sidelines of the G20 Leaders' Summit in New Delhi.
As New Delhi rebuffed Trudeau's allegations, India responded by expelling Olivier Sylvestere, the Canadian intelligence agency's station chief in India, according to sources cited by ABP LIVE.
More On It: India Rejects Canadian PM Trudeau's Allegations As 'Absurd And Motivated', Expels Senior Diplomat
Doonited Affiliated: Syndicate News Hunt