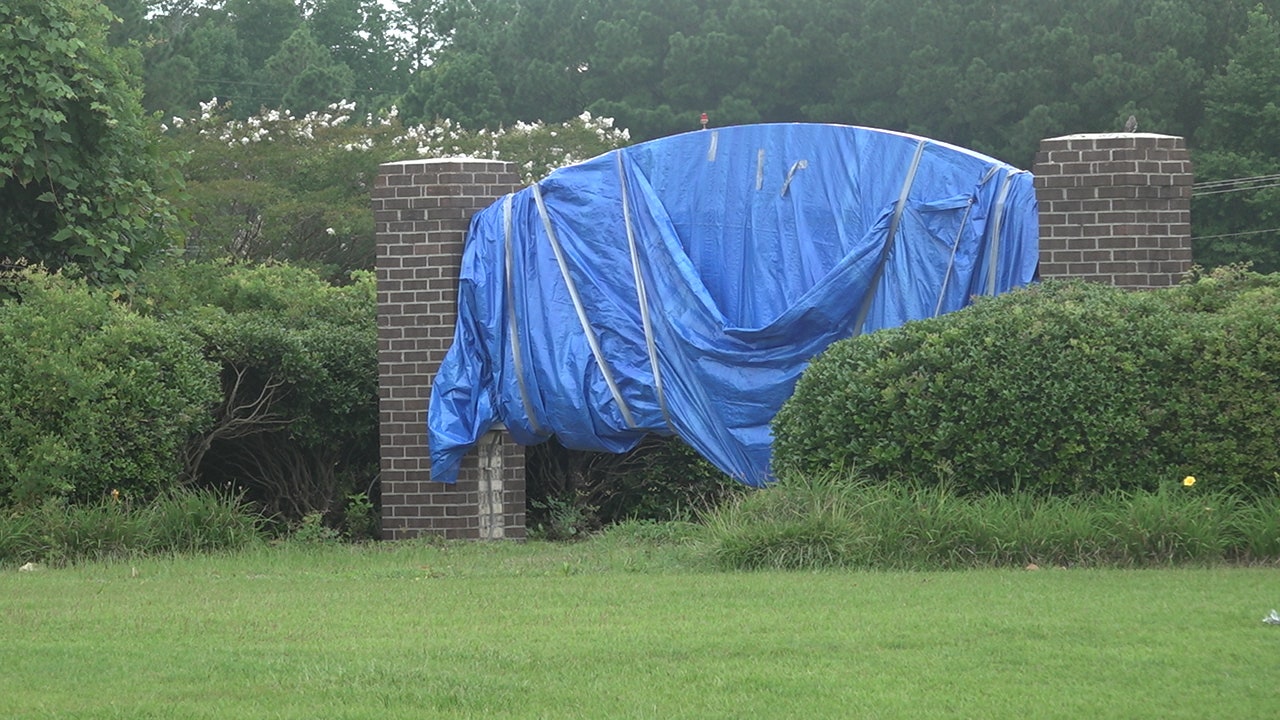 Over the past decade, hospital closures have increased and the people of Martin County, North Carolina were shocked when their local hospital locked its doors.
On Friday, August 3rd, Martin General Hospital, just minutes away from Alonzo Brown's home, closed its doors. The 11th rural hospital to shut down or change medical services this year. 
"Community totally was blindsided," says Alonzo Brown, who grew up in the small town of Williamston, one of several towns in Martin County. 
Brown says his county is filled with retirees and everyone is upset, "you don't have a hospital to accommodate them, you don't have an emergency room, don't have a mortuary, you don't! So, were you gonna do it? That's why we're outraged." 
'UNSUSTAINABLE' SITUATION: STAFFING SHORTAGES FORCE ANOTHER NORTHWEST HOSPITAL TO STOP DELIVERING BABIES
Researcher and professor Mark Holmes says closures began to pick up around the pandemic, then slowed, but now they're seeing an upward trend.
"Each closure is a unique set of circumstances with their own drivers, but we can look at general patterns and one of them is finances of course, that's one of the largest," said Holmes.
Brown is worried with a town full of retirees, emergency services will not help residents in a timely manner.
Holmes says, "evidence has shown that when a hospital closes, it takes longer for the ambulance to get there. Common sense, but we've seen that in the data."
Fox News Digital reached out to Martin General Hospital, who blames the closure on a declining population and fewer people walking in the door.
The hospitals Marketing Director said in a press release on August 3, according to a county Feasibility Study, nearly 80% of Martin County residents are seeking care from other health care providers.
The use of Martine General Hospital declined 42%, contributing to a financial loss of $30 million since 2016. Just last year the hospital lost $13 million dollars.
CHATGPT FOR HEALTH CARE PROVIDERS: CAN THE AI CHATBOT MAKE THE PROFESSIONALS' JOBS EASIER?
The hospital filed for bankruptcy on August 3, Heather Wilkerson with Quorum Health, the company who owned the hospital said, "in line with the WARN Act (Worker Adjustment and Retraining Notification Act), employees were given a 60-day notice of the hospital's closure. By Oct. 5, 136 full-time and 37 part-time hospital positions will be eliminated."
The National Rural Hospital Association says this is a crisis with no end in sight.
"These hospitals are often times the largest employers in the communities, on average rural hospitals employ 320 professionals," says the associations CEO Alan Morgan. 
GET FOX BUSINESS ON THE GO BY CLICKING HERE
Morgan says there should be a stronger relationship with local, state and federal support to keep these hospitals from closing.
Researchers believe closing down these hospitals will continue to be an economic blow to the community and the state as a whole. 
"It's not something that's just way over there, but it affects all of us," says Holmes.
"This county do need one and it affects everybody," says Brown.
Doonited Affiliated: Syndicate News Hunt