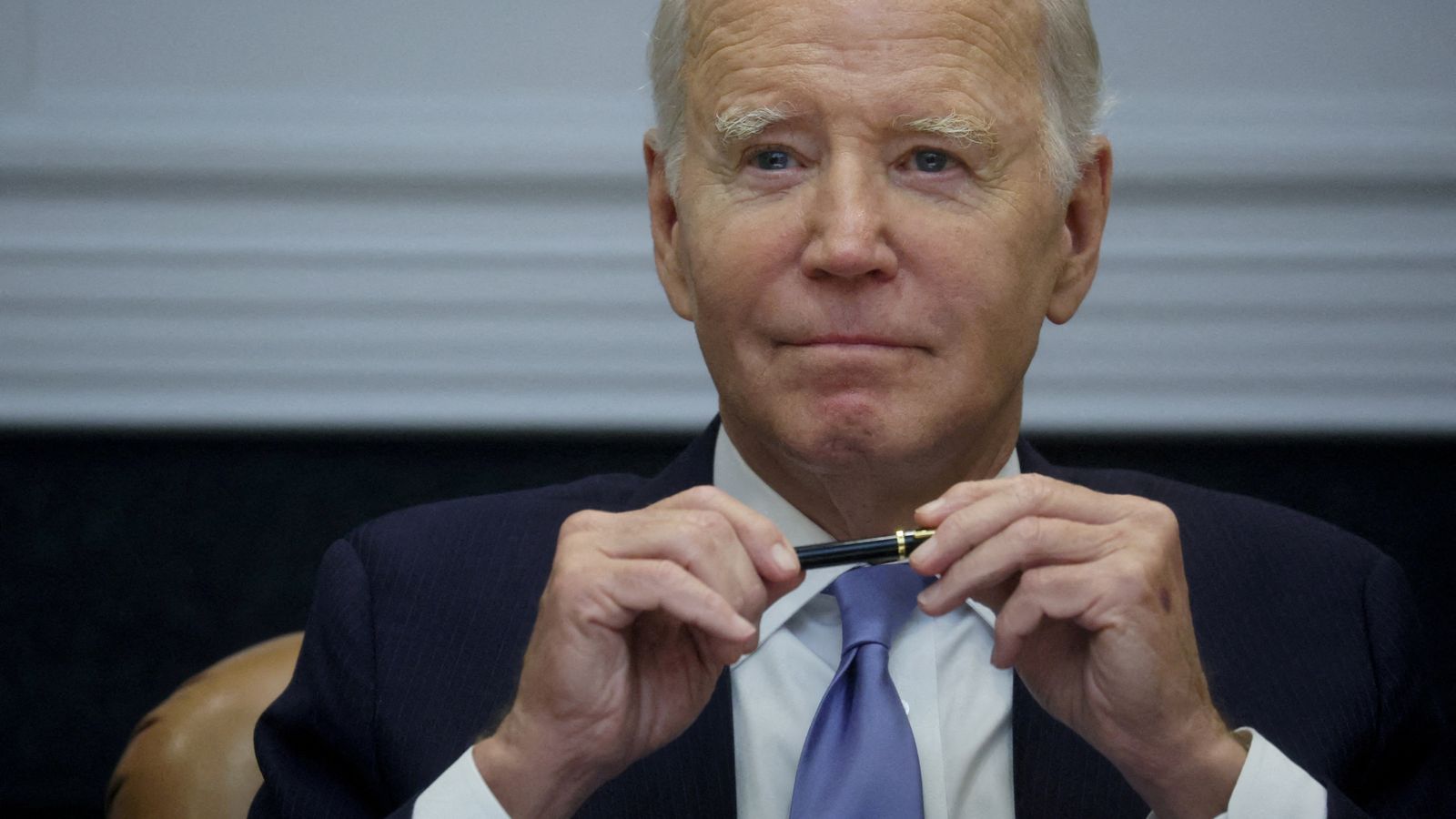 President Joe Biden will travel to Israel on Wednesday, amid fears about the war with Hamas expanding into a larger conflict.
The US leader is expected to meet with Israeli prime minister, Benjamin Netanyahu, and reaffirm the country's solidarity with Israel, US Secretary of State, Antony Blinken said.
Announcing the travel plans, Mr Blinken said the president's visit comes at a critical moment, where he will make clear that "Israel has the right and the duty to defend its people from Hamas and other terrorists and prevent future attacks".
President Biden will also reiterate the "crystal clear message" to any state or non-state trying to "take advantage" of the current situation and attack Israel; "Don't."
After meeting with Israeli officials, the president is expected to travel to Amman to meet with King Abudllah II of Jordan, Egyptian president, Abdel Fattah al Sisi, and Palestinian Authority president, Mahmoud Abbas.
This breaking news story is being updated and more details will be published shortly.
Please refresh the page for the fullest version.
You can receive Breaking News alerts on a smartphone or tablet via the Sky News App. You can also follow @SkyNews on X or subscribe to our YouTube channel to keep up with the latest news.
Doonited Affiliated: Syndicate News Hunt