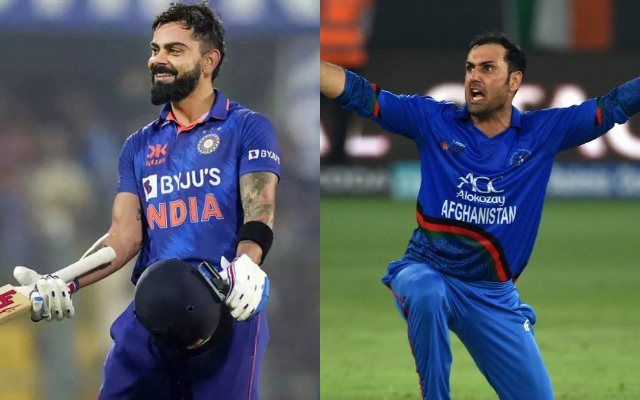 The Asia Cup 2023, to be played in ODI format this time around, is just a couple of days away. With the ODI World Cup 2023 set to follow the continental tournament, Asian teams would be hoping to do well and get into the world tournament with surging confidence. 
The Asia Cup 2023 will begin on August 30 and will be hosted by Pakistan and Sri Lanka. India, Pakistan, and Nepal have been put in Group A, while Sri Lanka, Bangladesh, and Afghanistan are in Group B. 
A total of 13 matches will be played, which includes six league matches, six Super 4 matches, and a final. Pakistan and India were seeded as A1 & A2 While Bangladesh and Sri Lanka were seeded as B1 & B2. In case Nepal and Afghanistan qualify for the Super Four stage, they will take the slot of the team knocked out (Pakistan or India in Group A and Sri Lanka or Bangladesh in Group B).
A lot of familiar faces will be participating in the tournament and while younger players are preferred by teams nowadays, there is no alternative for experience. There will be lots of players on the other side of 30 who will be playing in the Asia Cup 2023.
Here are the five oldest players in Asia Cup 2023:
5. Virat Kohli (IND)- 34 years
Former India captain Virat Kohli is 34 years old, made his first appearance in the Asia Cup in the 2010 edition, and since then has played in almost every edition of the tournament.
Kohli holds the record for the highest individual score in Asia Cup history when he made 183 against Pakistan in the Asia Cup 2012 in Mirpur. This helped India chase down the 330-run target with 6 wickets in hand. 
Kohli has played 11 matches in the Asia Cup and made 613 runs with 3 fifties and one century to his name. The star India batter would be looking to emulate his form of the past and help India clinch the continental trophy. 
Doonited Affiliated: Syndicate News Hunt