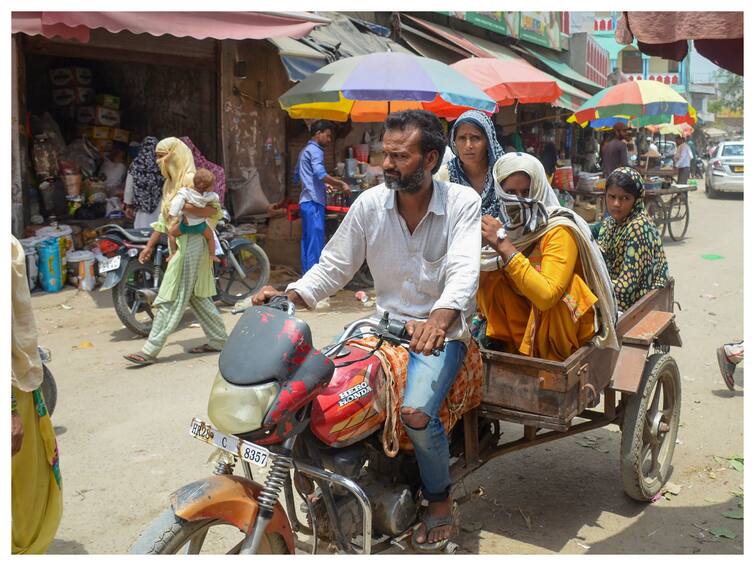 New Delhi: In a fresh upturn in violence in Haryana's Nuh, three policemen, including a sub-inspector, were injured after a group of 30-40 people allegedly hurled stones at them while they were escorting a suspect in the recent clashes for questioning on Friday, news agency PTI reported quoting the police.
According to the police, a team of three police personnel, led by sub-inspector Vineet, came under attack while they were at the Singaar village in the Nuh district.
As the policemen climbed into a vehicle with the suspect, a group of 30-40 people started pelting stones at them, PTI reported.
Additional force was called in and the police rounded up nine persons, including five women, in connection with the incident, the agency reported, quoting the police.
The injured police personnel were admitted to the Punhana community health centre, police said.
A case in connection with the alleged mob attack was registered at Bichhor police station, Krishan Kumar, a spokesperson with the local police said.
Clashes erupted in Nuh district on July 31 after a religious procession of the Vishva Hindu Parishad (VHP) was attacked by a mob. Six people, including two home guards and a cleric, died in connection with the clashes that followed.
Mobile Internet, SMS Services To Be Suspended In Nuh From Aug 26-29
Internet and SMS services will remain suspended in Nuh from August 26-29 as a religious group is scheduled to take out a procession in the district, news agency IANS quoted an official as saying on Friday, adding the decision was taken as a precautionary measure.  
"Mobile Internet and SMS services in Nuh will be suspended from August 26 to 29 as a precautionary measure, and no permission was granted for Brajmandal Jalabhishek Yatra to be scheduled on August 28," Nuh Deputy Commissioner (DC) Dhirendra Khadgata told IANS.
The authorities in Nuh earlier had denied permission to the Vishwa Hindu Parishad's (VHP) Brij Mandal Jal Abhishek Yatra to be held on August 28.
The deputy commissioner denied permission citing reasons such as the upcoming G20 meeting to be held in Tauru from September 3.
As the date of the yatra coincided with that of the G20 meeting, it did not get the nod.
An official said the decision to deny the permission was also based on intelligence inputs and some local committees, who submitted that the situation remained tense in the district.
"This (fresh) order will be implemented to prevent any disturbance of peace and public order in the jurisdiction of district Nuh," he said.
The official said that there was a clear potential of disruption of public utilities, damage to public assets and amenities and disturbance of public law and order in Nuh on account of misuse of internet services by way of for the spread of inflammatory messages/content and rumours, which are being or could be transmitted/circulated to the public through social media/messaging services on mobile internet services, SMS services and other dongle services, the agency reported.
Doonited Affiliated: Syndicate News Hunt