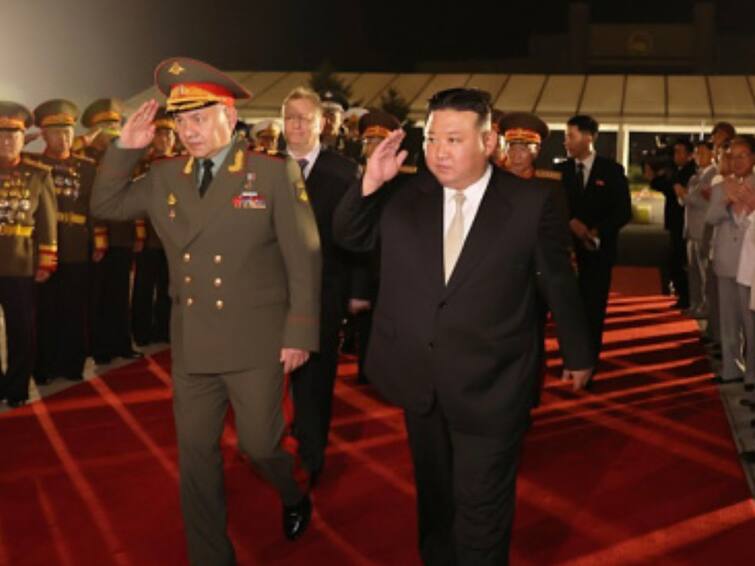 North Korea launched several cruise missiles into the sea on Saturday, two days after the United States and South Korean militaries concluded their 11-day training exercises, regarded as rehearsal for invasion by Pyongyang. The launches were detected by South Korea's military on early Saturday morning off the North's west coast, said the South's Joint Chiefs of Staff said in a statement, as per an Associated Press report. The South Korean and US intelligence authorities were analysing the details of the launches, it added. 
The statement said that Seoul has strengthened its surveillance posture and maintains a firm military readiness in close coordination with the United States. 
While North Korea has dubbed the military exercises as rehearsal for invasion, the South Korean and US officials maintain their drills as defensive. 
A day before the US-South Korea military drills ended, North Korea had fired two short-range ballistic missiles into the sea in what it said was meant to simulate "scorched earth" nuclear strikes on South Korea. The North said it was separately holding a command post exercise aimed at rehearsing an occupation of South Korea's territory in the event of conflict.
ALSO READ: Canada Puts On Hold Trade Treaty Talks With India Ahead Of Justin Trudeau's Delhi Visit For G20 Summit: Report
The U.S.-South Korean drills began on August 21, the same day when North Korea's state media said that its leader Kim Jong Un observed cruise missile launches. 
On August 24, Pyongyang's second attempt to place a military spy satellite in orbit failed, but the country said it will make a third attempt in October, as per the report.
North Korea has performed more than 100 weapon tests since the start of 2022 including ballistic launches which are banned by United Nations Security Council resolutions.
According to the foreign experts quoted in the above mentioned report, North Korea's Kim uses U.S.-South Korean military drills as a pretext to expand his missile and nuclear arsenals to boost leverage in future diplomacy with the United States. 
Doonited Affiliated: Syndicate News Hunt