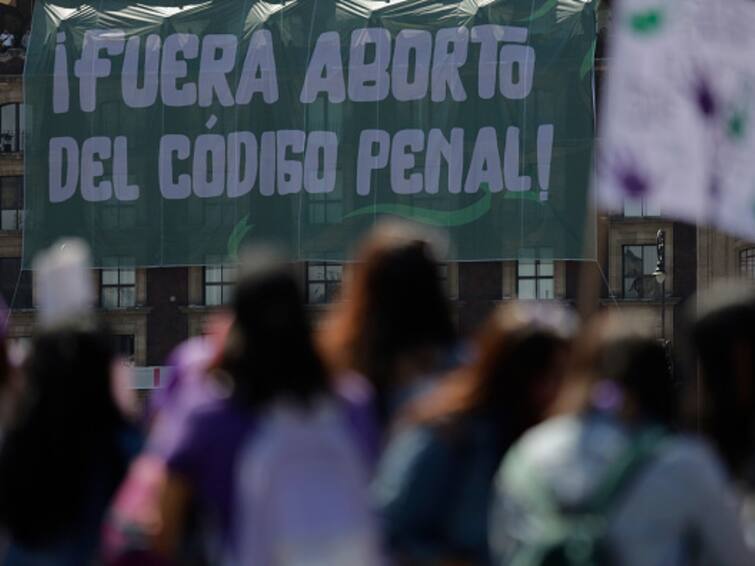 Mexico's Supreme Court on Wednesday struck down a federal law that criminalised abortion and reaffirmed an earlier ruling that criminal penalties for abortion were unconstitutional and allowed the federal healthcare system to provide services, reported Reuters. In 2021, the apex court of Mexico, comprising 11 justices, declared criminal penalties for abortion as unconstitutional, although the ruling only applied to just one state of Coahulia where the case originated. 
The latest ruling has now increased the ambit of abortion access throughout Mexico in a major victory for abortion rights activists in the predominantly Roman Catholic country, the report added. 
"We wouldn't have this ruling if we didn't have the Coahuila one two years ago, but I would say that the one today has more reach, definitely in terms of access to abortion," the report quotes said Isabel Fulda as saying who is deputy director of the Information Group on Reproductive Choice (GIRE), the advocacy group that brought the case.
Siding with GIRE, the court declared that the section of the national law that criminalised abortion could no longer take effect, the report added. 
In a post on X, the Court noted that the section of the federal penal code that dealt with abortion was unconstitutional and violated the rights of those who can have children.
In April this year, the United States blocked restrictions set by lower courts on the abortion pill, a decision welcomef by Preisdent Joe Biden as his administration defended broad access to the drug in the latest legal battle over reproductive rights in the US.
In June 2022, the US Supreme Court overturned a landmark case Roe v. Wade in a 5-3-1 decision. The order upended roughly 50 years of protections for women's reproductive rights allowing states to make their own laws governing abortion.
Following the judgment, Biden signed an executive order to protect access to services to terminate pregnancies on the back of mounting pressure from fellow Democrats. 
Biden termed the Supreme Court decision as an exercise in "raw political power". 
Doonited Affiliated: Syndicate News Hunt