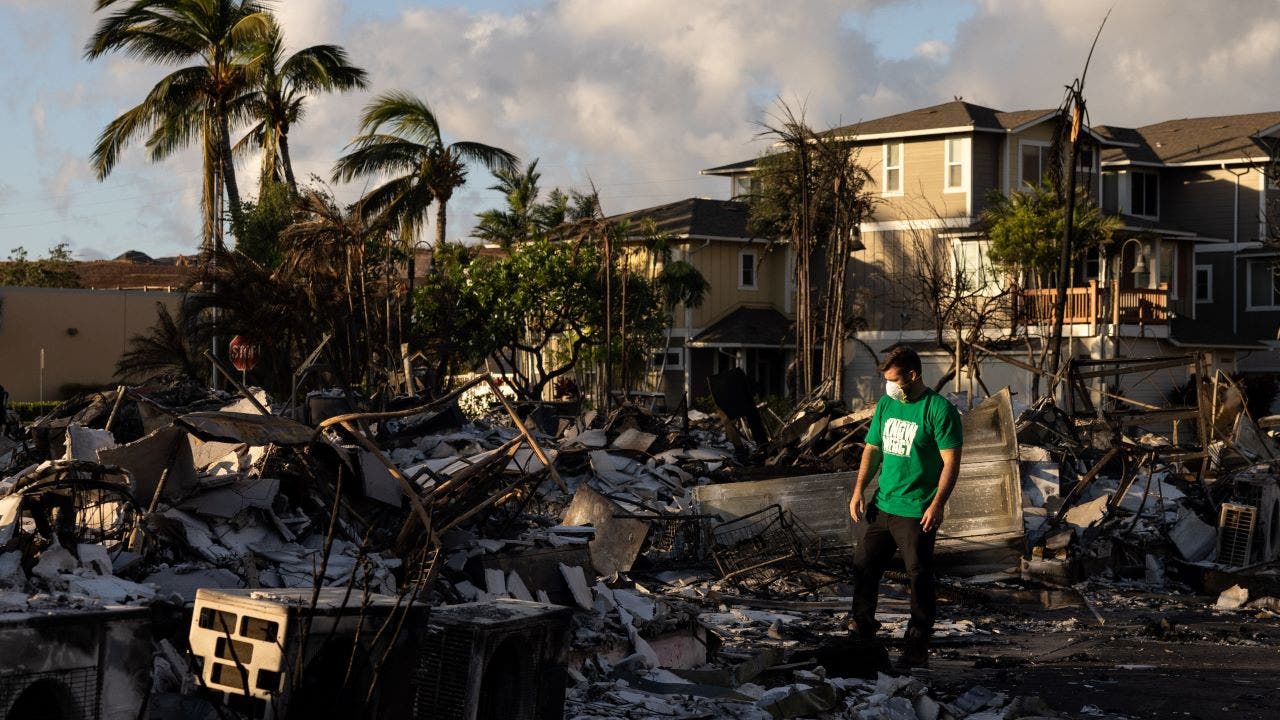 Airbnb.org pledged to provide free temporary stays for at least 1,000 people displaced by the deadly wildfires in Maui.
The independent nonprofit, which facilitates temporary stays for people in times of crisis, said it's working with Hawaii Gov. Josh Green and several nonprofit organizations to connect people with temporary housing. 
The wildfires ignited last week and two are still being contained by crews. The blaze decimated most of the town of Lahaina and has already left more than 100 people dead. However, the death toll is likely to rise as crews search through the devastation. It is the deadliest wildfire in the U.S. in more than a century. 
HAWAIIAN ELECTRIC SHARES TUMBLE AS UTILITY FACES SCRUTINY AMID DEADLY MAUI WILDFIRES
Airbnb staff volunteers, government entities and nonprofit groups such as the Maui Economic Opportunity and Global Empowerment Mission will review the eligibility of potential guests and help facilitate their stays, according to Airbnb.org. 
Since 2012, more than 250,000 people have been placed in temporary housing in times of crisis through the efforts of Airbnb.org. 
"We've been on the ground in Maui since Day 2 of the historic fires. The most important need here is housing," Global Empowerment Mission President Michael Capponi said. "This short-term housing program gives families an ability to leave shelters and start the stabilization and healing process for the next phase of their lives."
US AIRLINES ADDING MAUI FLIGHTS TO HELP RESIDENTS, VISITORS FLEE
Here's how you can help: 
Anyone with a home or room in Hawaii can sign up with Airbnb.org to help people who have been displaced. 
Anyone can donate to Airbnb.org to help fund emergency stays. All the donations will go toward covering the cost of housing for the survivors of the wildfires, the organization said.  
GET FOX BUSINESS ON THE GO BY CLICKING HERE
How to find a spot: 
Airbnb.org isn't accepting direct requests from displaced residents. Stays are only being coordinated through Airbnb.org's network of nonprofits and government entities.
Hotels in Maui have temporarily stopped accepting bookings and are focusing their efforts on housing employees and families until the deadly fires are contained, according to the Hawaii Tourism Authority.
Doonited Affiliated: Syndicate News Hunt