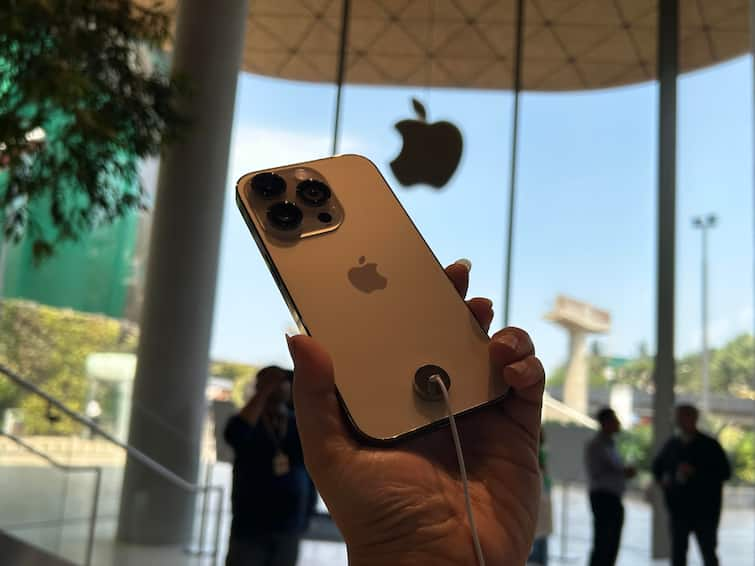 Amid India becoming a key manufacturing hub for electronics and iPhones, this year, Made in India iPhone 15 models will debut in the country in the middle of September, thus, reducing the gap with the global launch, the media has reported. Last year's iPhone 14 models were made available in the country a month after their assembling was started in the Chennai facility 10 days post the global unveiling. This year's iPhone 15 line may narrow the gap with the global debut, if not a simultaneous release, said a report by Economic Times (ET), citing sources familiar with the development.
The preparations for production of the upcoming iPhone 15 line are underway. Some reports suggest that iPhone 15's trial production commenced in China in June at Foxconn's biggest manufacturing facility in Zhengzhou. Components to assemble the iPhone 15 started arriving at Foxconn's India units around the same time. Apart from Foxconn, Apple's two other contract manufacturers in the country, Wistron and Pegtaron are also said to start assembling of the upcoming iPhones soon.
What To Expect From iPhone 15 Series
In line with previous reports, the Apple iPhone 15 lineup will be lighter than its predecessors, famed Apple analyst Ming Chi-Kuo of TF International Securities has already predicted. In a post on Medium, Kuo recently wrote that the titanium frame on the iPhone 15 series should contribute to weight reduction.
Apple last week sent invites for the iPhone 15 series launch and the big event is set to take place on September 12 at 10am PT or 10:30pm IST.
Kuo also said that production issues for the non-pro iPhone 15 and 15 Plus have been resolved, a day after Apple sent media invites for the September 12 "Wonderlust" event. While the pricier iPhone 15 Pro models are said to come with a titanium chassis instead of a stainless steel frame, the display panels, batteries, titanium frame and a new stacked camera sensor for the lower-end iPhone 15 and iPhone 15 Plus have all been resolved, according to a report by MacRumors.
About the colours of the upcoming iPhone line, Kuo has predicted that iPhone 15 Pro may arrive in grey, white, black and blue colourways while the regular finishes may be black, yellow, pink, blue and green. earlier this week, Kuo had predicted that Apple could see a rebound in its stock price ahead of new product announcements in September and could become the world's largest smartphone brand by 2023-2024.
Doonited Affiliated: Syndicate News Hunt