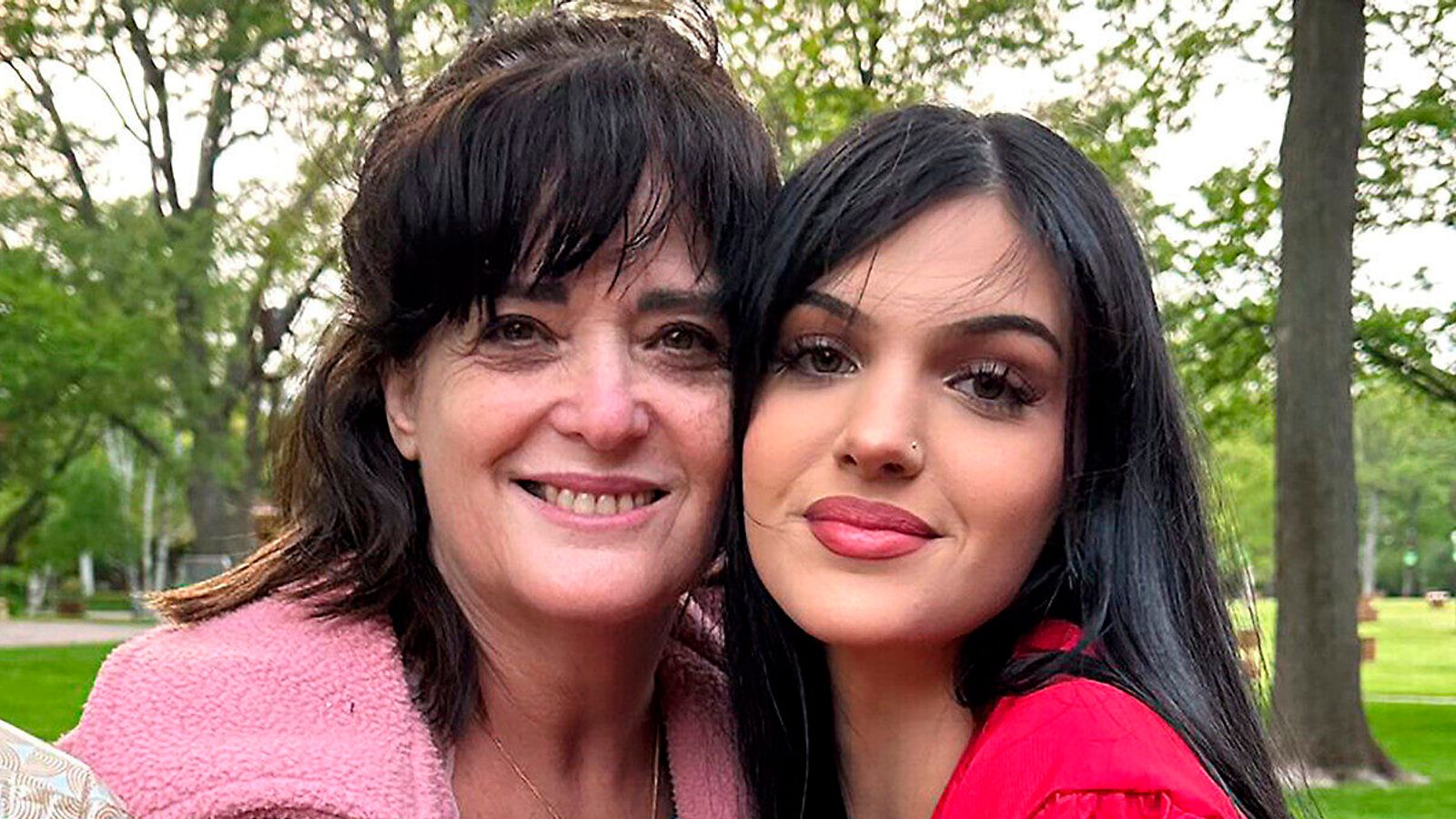 Hamas has released two US hostages "for humanitarian reasons", Sky News understands.
The pair have been named by the Israeli prime minister's office as Judith Raanan and her daughter Natalie Raanan.
They are believed to be around 60 and 18-years-old, a source with knowledge of the hostages told Sky News.
Abu Ubaida of the militant organisation's armed wing said the release was in response to Qatari mediation efforts and to "prove to the American people and the world that the claims made by Biden and his fascist administration are false and baseless".
Israel's Channel 13 News said Israel has confirmed the release of the two hostages.
It is not immediately clear where the hostages were released to.
Follow live updates of the conflict – Rafah crossing to open for aid 'imminently', says Sunak
Hamas fighters captured 203 hostages and brought them back to Gaza as part of their deadly attack on Israel on 7 October.
Earlier on Friday, Israel said 20 of the hostages being held by Hamas were under 18, while between 10 and 20 were over 60.
Mother of hostage: 'I miss her'


On Monday, senior Hamas official Khaled Meshaal had demanded 6,000 Palestinian men and women detained in Israel's jails be released in exchange for the captives in Gaza.
Mr Meshaal, head of Hamas's diaspora office, said the hostages included high-ranking officers from the Israeli Defence Forces' Gaza Division, which is responsible for patrolling around the Gaza Strip.
Hamas's head of political and international relations, Dr Basem Naim, told Sky News he did "not know" how many of those kidnapped were still alive because of severed communications due to the "heavy bombardment".
He also said the ruling Palestinian militant group in Gaza was ready to release civilian hostages when "aggression against our people is stopped".
In response to the hostage situation and the surprise assault, Israel retaliated by bombarding the Gaza Strip.
The Gaza health ministry said at least 3,785 people have been killed in Gaza since the latest war began, the majority of them women, children and older adults. Nearly 12,500 others have been injured.
Aftermath of hospital bombing


Israel has repeatedly said its aim for the Gaza onslaught is eradicating Hamas and Israel Prime Minister Benjamin Netanyahu said Israel would "do everything it [could] to keep civilians out of harm's way" when speaking to US leader Joe Biden on Thursday.
Israel said 1,400 of its citizens were killed in the weekend raid – including 260 at a music festival.
Doonited Affiliated: Syndicate News Hunt