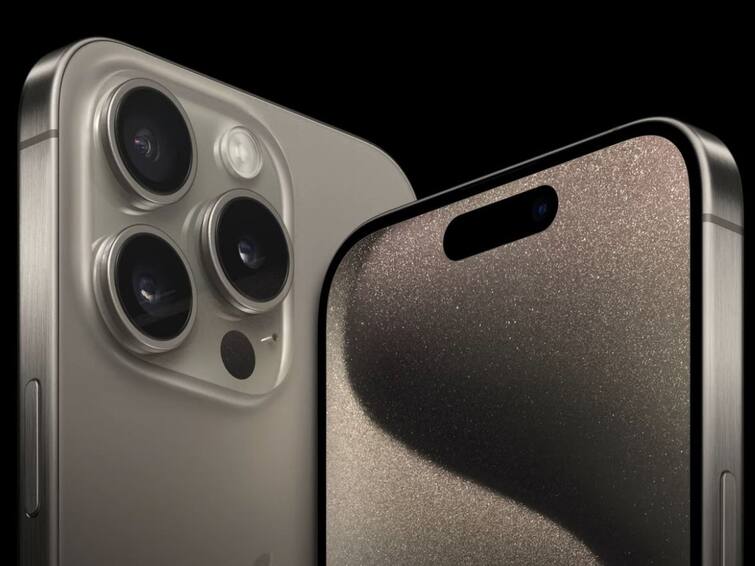 The new Apple iPhone 15 Pro lineup will use the Indian Space Research Organisation's (ISRO) navigation technology, NavIC which became operational in India back in 2018. The iPhone 15 Pro and iPhone Pro Max models will support India's indigenous alternative for Global Positioning System (GPS), says a report by TechCrunch. The iPhone 15 Pro models are the first-ever to support NavIC. The tech specs page of both the Apple iPhone 15 Pro Max and iPhone 15 Pro say that they support NavIC. The Cupertino-based tech giant has not specified which features will be included in the deployment, the TechCrunch report added.
NavIC support is only available on the Pro models and the non-Pro iPhone 15 and 15 Plus do not support it.
This development comes almost a year after reports said that India's own navigation system NavIC will be embedded in smartphones by handset makers like Samsung, Apple, Xiaomi and others. India has been seeking to find an alternative to the Global Positioning System popularly known as GPS, owned by the US.
ALSO READ: India Production Of iPhone 15 Plus To Begin In Next Quarter: Report
News agency Reuters had reported that India is pushing tech giants to make smartphones compatible with its home-grown navigation system within months and brands fear elevated costs and disruptions as the move requires hardware changes.
As per the Indian government, indigenous NavIC provides more accurate domestic navigation and also, the use of NavIC would benefit the economy and it is in line with Prime Minister Narendra Modi's Atmanirbhar Bharat programme. Homegrown NavIC is currently fully under the control of the central government, and it wants to take it globally like the GPS. Countries like China have their own navigation system called Beidou and Russia has GLONASS.
Doonited Affiliated: Syndicate News Hunt