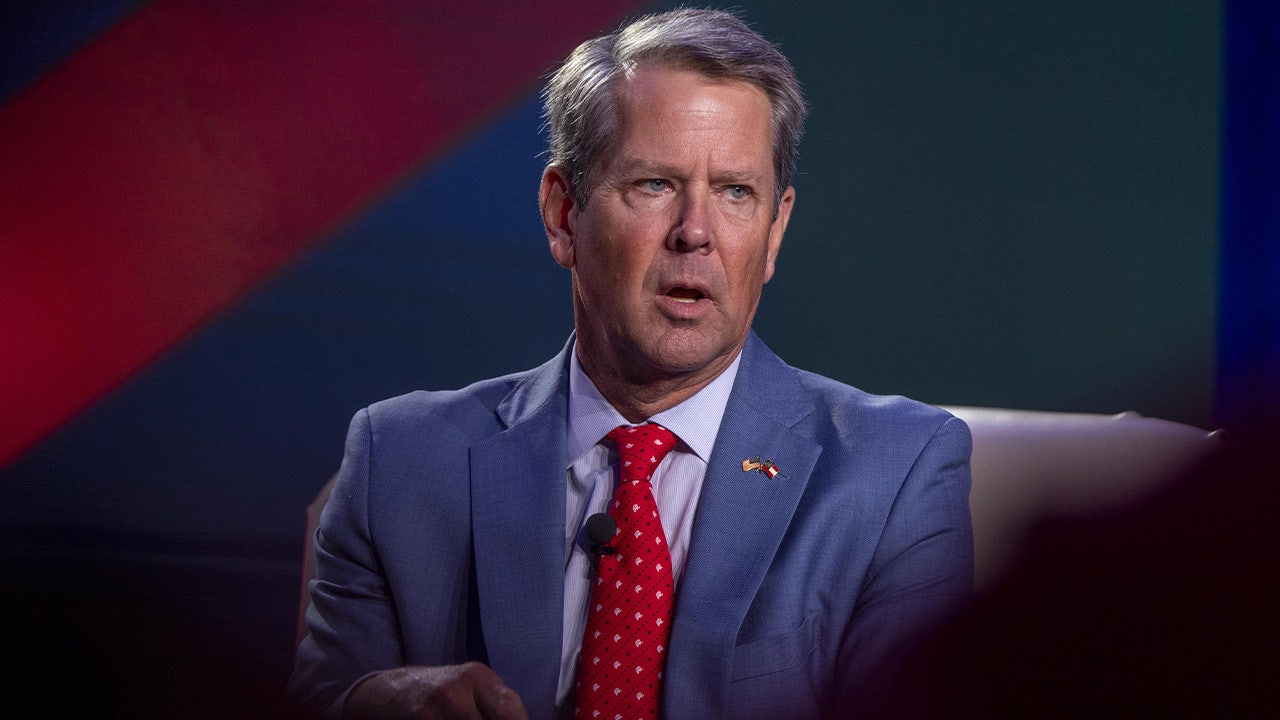 Georgia Gov. Brian Kemp on Tuesday suspended the state's gas tax as part of a state of emergency over 40-year-high inflation. 
The Republican governor said he was temporarily suspending Georgia's excise tax on motor and locomotive fuel to provide direct relief to Georgian families. 
SMALL BUSINESSES ENDANGERED BY MASSIVE TAX HIKE. HERE'S HOW CONGRESS CAN FIX IT
"From runaway federal spending to policies that hamstring domestic energy production, all Bidenomics has done is take more money out of the pockets of the middle class," Kemp said in a statement. "While high prices continue to hit family budgets, hardworking Georgians deserve real relief and that's why I signed an executive order today." 
In announcing the suspension on Twitter, Kemp said Georgians deserve "real relief from the disastrous effects of Bidenomics." 
The governor's office pointed to an analysis from Moody's Analytics last month showing that U.S. consumers are spending more than $700 more per month than they were 2 years prior, and more than $200 more per month than they were last year. 
IRS ANNOUNCES CHANGES IMPACTING CATCH-UP CONTRIBUTIONS
Suspending the excise tax is expected to save Georgians 31.2 cents per gallon of gasoline and 35 cents per gallon of diesel fuel. 
The governor's office estimates that Georgians saved approximately $1.7 billion at the bump when the gas tax was suspended between March and December 2022. 
The Peach State has approximately $10 billion in additional surplus cash in state accounts. It is also likely to run another multimillion-dollar surplus in the budget year beginning July 1 – unless revenues sharply fall. 
Overall, inflation has been easing in the United States in recent months. Inflation data in August showed that overall consumer prices rose 3.2% from a year earlier. That was up from a 3% annual rise in June, but far below last year's peak of 9.1%.
CLICK HERE TO GET THE FOX BUSINESS APP
Kemp's executive order goes into effect on Wednesday, September 13 at midnight, and remains in effect until 11:59 p.m. on October 12, 2023.    
The Associated Press contributed to this report. 
Doonited Affiliated: Syndicate News Hunt