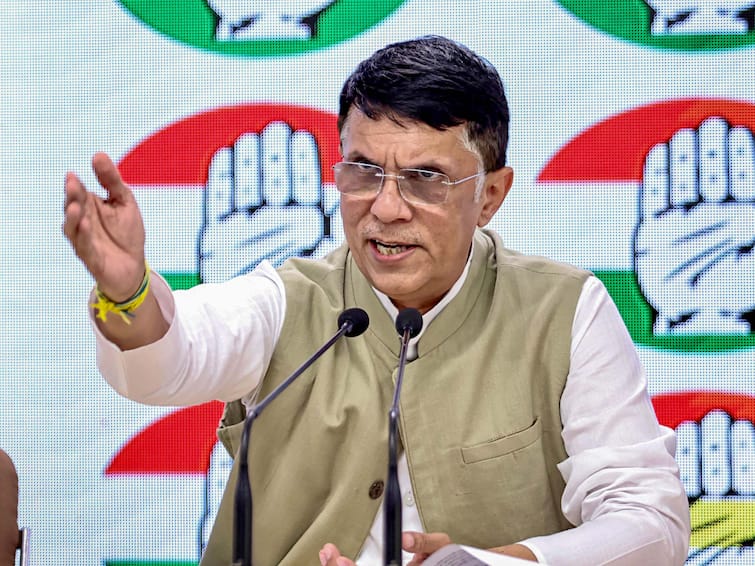 New Delhi: As the debate continues over keeping the agenda of the Parliament session under wraps, Congress leader Pawan Khera on Thursday said that the previous governments have always shared the agenda of the special session with the Opposition, asserting that this is the first time it has not been shared.
His remarks come as the Centre on Wednesday said that no previous governments at the Centre have circulated the agenda in advance at the time of convening the Parliament and asked Congress to refrain from politicising the issue.
Speaking to ANI, Khera said, "The agenda of the Special session has always been shared with the opposition. This has been the first time the agenda is not being shared."
#WATCH | Delhi: On the Special session of the Parliament Congress leader Pawan Khera says, "The agenda of the Special session has always been shared with the opposition. This has been the first time the agenda is not being shared." pic.twitter.com/P7c3l6Coh3


— ANI (@ANI) September 7, 2023
The Centre has called for a special session of Parliament for five days between September 18 and 22.
The development comes after Union Minister Pralhad Joshi on Wednesday responded to a letter written by Congress leader Sonia Gandhi to Prime Minister Narendra Modi stating the government did not share its agenda for the upcoming parliamentary session and listed nine issues for discussion.
Responding to her letter, Union Minister Pralhad Joshi told news agency ANI, "In a democracy, nobody should play politics over the issue. The Congress, which was at the helm of power for over five decades, should not try to politicise this issue. Nowhere in the past before calling a session, there was consultation with Opposition parties. It is the prerogative of the government after taking the President's permission. Article 85 of the Constitution provides this power to the government."
Reacting to Congress's claim that the agenda of this special session wasn't shared, Joshi said, "Never before, even when other governments were at the Centre, the agenda was circulated in advance. Unnecessarily, they (Congress) are politicising the issue and that's really unfortunate."
In her letter to PM Modi, Gandhi wrote, "You have convened a special five-day session of the Parliament beginning 18 September, 2023. I must point out that this Special Session has been convened without any consultation with other political parties. None of us have any idea of its agenda. All we have been communicated is that all five days have been allocated for Government Business."
"We most certainly want to participate in the Special Session because it will give us an opportunity to raise matters of public concern and importance. I earnestly hope that time will be allocated under the appropriate Rules for a discussion and debate on these issues," her letter stated.
Doonited Affiliated: Syndicate News Hunt