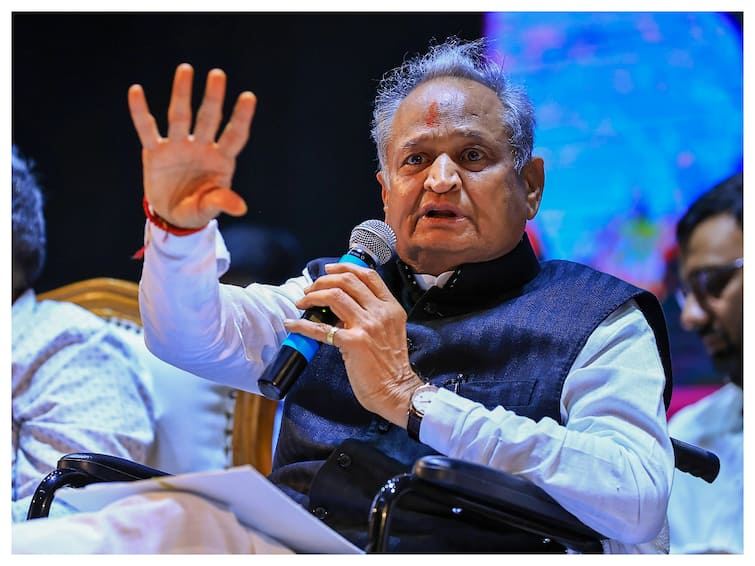 New Delhi: Amid tenuous mutual ties with Congress leader Sachin Pilot, Rajasthan Chief Minister Ashok Gehlot on Wednesday came out in his support over allgeations by the BJP that his late father, former Union Minister Rajesh Pilot, dropped bombs on Mizoram as an Indian Air Force (IAF) pilot in 1966. Taking to X, Gehlot wrote, "Congress leader Shri Rajesh Pilot ji was a brave IAF pilot. By insulting him, the BJP is insulting the sacrifices of the Indian Air Force. The entire country should condemn this act."
कांग्रेस नेता श्री राजेश पायलट भारतीय वायुसेना के वीर पायलट थे।

उनका अपमान करके भाजपा भारतीय वायुसेना के बलिदान का अपमान कर रही है। इसकी पूरे देश को निंदा करनी चाहिए।


— Ashok Gehlot (@ashokgehlot51) August 16, 2023
His remarks come a day after BJP IT cell chief Amit Malviya alleged that Rajesh Pilot dropped bombs on Aizawl in 1966. "Rajesh Pilot and Suresh Pilots were flying the Indian Air Force planes which dropped bombs on Mizoram's capital Aizawl on March 5, 1966. Later, both of them became Congress MPs and later ministers. Indira Gandhi felicitated those conducting airstrikes on fellow citizens in the north east through political opportunities," Malviya tweeted.
The Congress and BJP have been trading barbs since Prime Minister Narendra Modi, in his reply to the no-confidence motion against the Centre, in the Lok Sabha had said that the Congress used the IAF to attack the people of Mizoram in 1966.
"On 5th March 1966, Congress had its Air Force attack the helpless citizens in Mizoram. Congress should answer if it was the Air Force of any other country. Were the people of Mizoram not the citizens of my country? Was their security not the responsibility of the Government of India," PM Modi said, hitting out at the Congress over its governance in the northeast.
"Till today, Mizoram mourns the day of 5th March. They never tried to tend to those wounds. The Congress hid this truth from the country. Who was ruling then? Indira Gandhi," PM Modi added.
Meanwhile, taking potshots at the saffron party over its claims against his father, Congress leader Sachin Pilot, on Tuesday tweeted, "You have the wrong dates, wrong facts…Yes, as an Indian Air Force pilot, my late father did drop bombs. But that was on erstwhile East Pakistan during the 1971 Indo-Pak war and not as you claim, on Mizoram on the 5th of March 1966. He was commissioned into the IAF only on 29th October 1966! (Certificate attached) Jai hind and a happy Independence Day."
Doonited Affiliated: Syndicate News Hunt