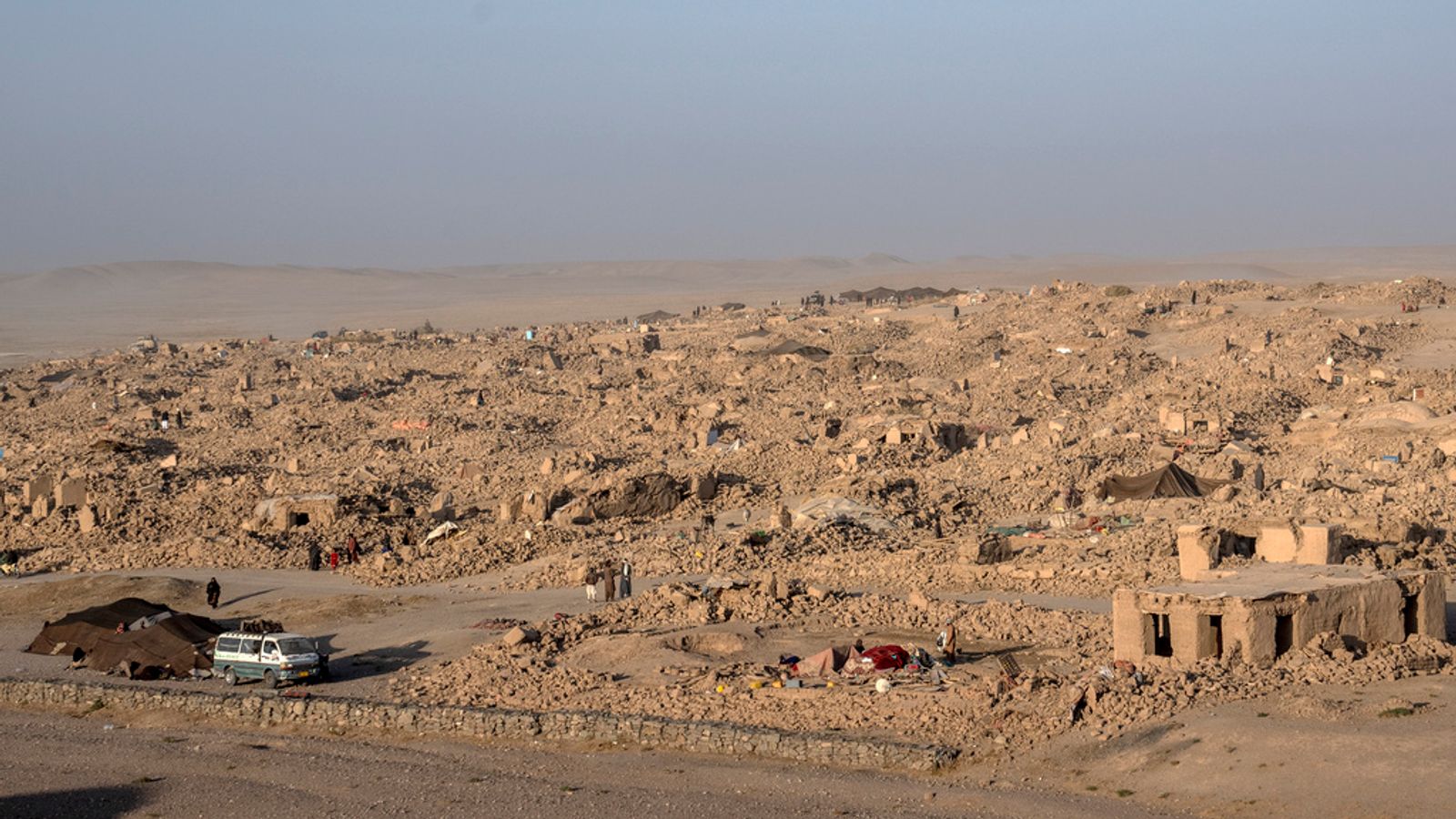 Afghanistan has been hit by a 6.4 magnitude earthquake, its third in a week.
The European-Mediterranean Seismological Centre (EMSC) said it was at a depth of 10km and affected the same region as last week's earthquakes, which killed almost 2,500 people.
It hit the Herat province, north of the city of Herat – the same region as the last quakes.
No other details were available in the immediate aftermath.
On Wednesday, at least 80 people were injured in the 6.3 magnitude earthquake, which also hit rural parts of Herat province.
A landslide blocked the main Herat-Toghondi motorway, according to an information ministry spokesman, while 700 homes were levelled in Chahak village.
Nobody has died, according to initial reports, as people in Chahak had taken shelter in tents, fearing further tremors after the previous Saturday's earthquake rocked Herat.
Taliban officials said more than 2,445 died in the earlier quakes and subsequently claimed thousands had been killed and injured, though they gave no further breakdown.
From last week: Afghan quake reduces buildings to rubble

Nearly 2,000 houses in 20 villages were destroyed, the Taliban added, while the area hit by the quakes has just one government-run hospital.
In Naib Rafi, a village that previously had about 2,500 residents, people said almost no one was still alive besides men who were working outside when the earthquake struck.
Satellite imagery showed extreme levels of destruction in the district of Injil.
Doonited Affiliated: Syndicate News Hunt