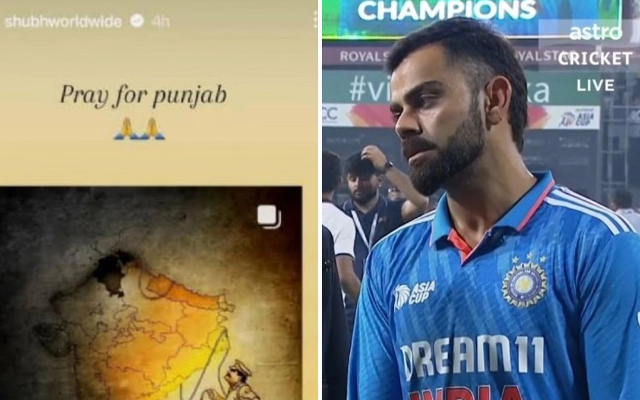 The legendary India batter Virat Kohli has reportedly unfollowed the famous Canada-based singer Shubh on Instagram. This move by Kohli came after the singer posted a controversial map of India in the wake of Khalistan separatist issues related to the country. The singer has been accused of supporting this group of questionable people which has got the Indian citizens furious.
Not long ago, Shubh was lauded by Virat Kohli for his incredible musical talent. He had openly shown his support for the 26-year-old singer by saying that he was in awe of the singing skills of the singer. However, after his recent post things seemed to have changed quite quickly given the true patriotic side of the star cricketer.
"My favourite artist right now @shubhworldwide and my all-time dancer doing what he does on this song is love. Truly mesmerised," Kohli said in his appreciation post for Shubh on his Instagram handle.
After spotting Virat Kohli's post, Shubh did not miss out on acknowledging his appreciation for him.
 "Thank you so much bhaji," the singer replied back to Kohli.
Doonited Affiliated: Syndicate News Hunt