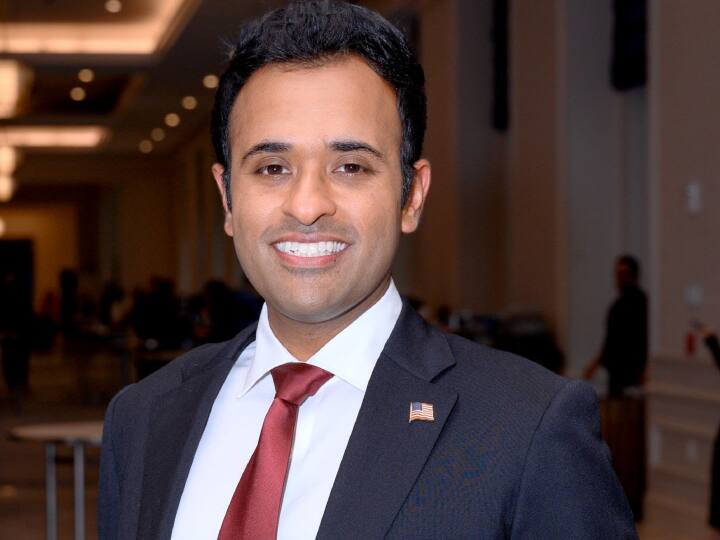 Indian-American Republican presidential candidate Vivek Ramaswamy has put forth a call for strengthening the US's diplomatic ties with India, South Korea, and Japan to lessen his nation's economic reliance on China and Taiwan. At 38 years old, Ramaswamy's popularity has surged after his inaugural debate in the Republican presidential primary last week. The US Presidential elections will be held on November 5, 2024.
On Tuesday, he unveiled his foreign policy views and plans, reported news agency PTI. He held his ground against fellow Indian-American Republican candidate Nikki Haley, who had criticized him for lacking experience in foreign policy matters.
Ramaswamy outlined his strategy, saying, "We aim to establish a stronger alliance with India, involving a commitment from India to secure the Malacca Strait should a conflict with Taiwan arise. Additionally, we will cultivate stronger partnerships with other key allies like South Korea and Japan to decrease our economic dependence on China and Taiwan."
The former entrepreneur-turned-politician emphasized the importance of clear strategic objectives. He advocated for the resolute defense of Taiwan until the US attains semiconductor independence, after which adopting a more ambiguous stance becomes reasonable.
He was quoted as saying by PTI, "The foundation of the American way of life rests on cutting-edge semiconductors produced in Taiwan. We cannot afford to allow China to gain excessive control over the entire U.S. economy."
Ramaswamy asserted that declaring support for Taiwan could act as a deterrent against China's potential actions in the region. He suggested that Taiwan should significantly increase its defence budget to a more rational level of 4 to 5 per cent of its GDP.
He proposed a rapid provision of anti-access/area denial weaponry to Taiwan, along with the regular passage of a destroyer warship through the Taiwan Strait. Ramaswamy also stressed the need to enhance US homeland defence capabilities, which are currently vulnerable to significant conflicts with China. This includes strengthening nuclear, electromagnetic pulse, cyber, and space defence capabilities.
As per his campaign, Ramaswamy is the sole presidential candidate who has explicitly stated that the US would defend Taiwan, the PTI report stated. He highlighted the fact that both Democrats and Republicans traditionally adhere to the "one China" policy and maintain a stance of strategic ambiguity towards Taiwan.
Addressing the critique from Haley, Ramaswamy released a statement accusing her of spreading falsehoods to garner support for her campaign. Haley had earlier accused Ramaswamy of not supporting US allies and claimed he intended to cease funding for Israel. Ramaswamy's campaign vehemently denied these allegations, asserting that he never made such statements.
The initial clash between Haley and Ramaswamy occurred during a debate when Haley questioned his foreign policy experience. Subsequently, Ramaswamy used the name "Nimarata Randhawa" on his website in reference to Nikki Haley.
In response, Haley disregarded the name dispute, emphasizing her birth name and marriage. She reiterated that Ramaswamy had initially suggested abandoning support for Israel but was now attempting to backtrack.
Ramaswamy's campaign issued a statement later, wishing Haley success in her private sector endeavours and highlighting her post-UN ambassador career. "We challenge the failing Haley campaign and any media outlet to find a single instance where Ramaswamy utters that he would not support Israel. They will not – because Ramaswamy never said it. Instead, they continue to recycle blatantly false headlines that they manufactured," the statement said.
Ramaswamy cited the US-Israel relationship as a model for international cooperation, praising Israel's substantial defence spending relative to its GDP. He pledged to strengthen ties with Israel and expand the Abraham Accords to include Saudi Arabia, Oman, Qatar, and Indonesia. PTI quoted him as saying that he is determined to prevent Iran from acquiring nuclear weapons in ways that serve US interests.
He concluded, "I will maintain aid to Israel until Israel informs us it's no longer needed. Genuine friends communicate openly and honestly, something I'll exemplify by engaging with Israel's leaders, including inviting Bibi to the White House, a gesture President Biden hesitates to make."
Doonited Affiliated: Syndicate News Hunt