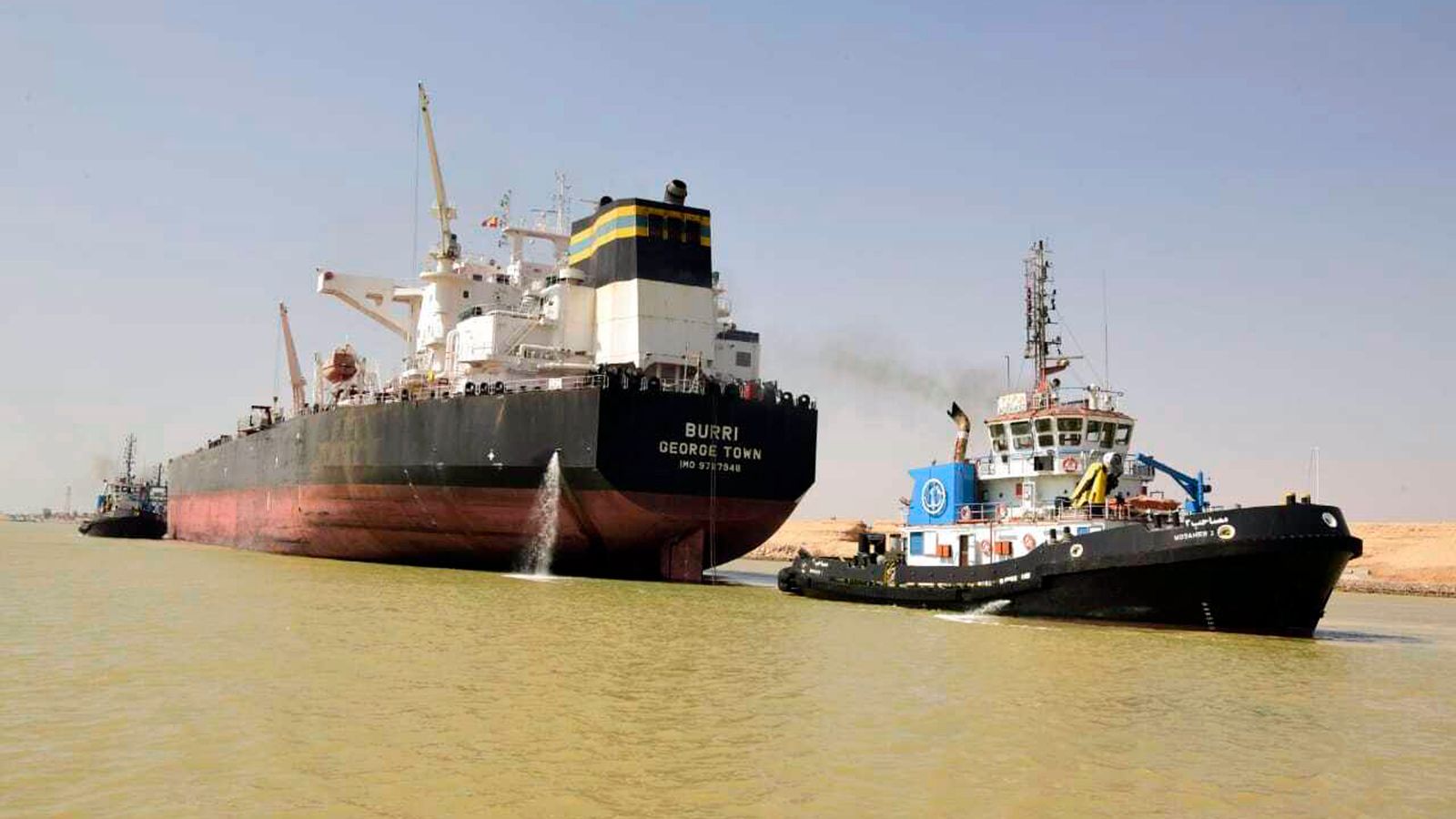 Two tankers have collided in the Suez Canal, disrupting traffic in the global waterway for several hours, Egyptian authorities said.
The Suez Canal Authority reported that a tanker carrying liquefied natural gas, the Singapore-flagged BW Lesmes, suffered mechanical issues on Tuesday night and ran aground while passing through the canal.
An oil products tanker, the Cayman Island-flagged Burri, then crashed into the broken-down vessel.
The tankers were part of a convoy travelling from the Mediterranean Sea to the Red Sea.
Canal authorities said they managed to refloat and tow away the BW Lesmes, while efforts were under way to remove the Burri from the waterway.
Head of the canal authority Admiral Ossama Rabei said: "We've immediately handled the breakdowns… and traffic will go back to normal in both directions within the coming hours."
He added that initial inspections showed there was no significant damage to the tankers or pollution at the site.
The collision was the latest incident of a vessel reported stuck in the waterway, with a flurry of ships running aground or breaking down over the past few years.
In March 2021, the Panama-flagged Ever Given, a colossal container ship, crashed into a bank on a single-lane stretch of the canal, blocking the waterway for six days and disrupting global trade.
The canal, which opened in 1869, provides a crucial link for oil, natural gas and cargo between Europe and countries in southern and eastern Asia and Oceania.
Around 10% of world trade flows through the canal, a major source of foreign currency for the Egyptian government.
Authorities say 23,851 vessels passed through the waterway last year, compared with 20,649 vessels in 2021.
The revenue from the canal in 2022 reached £6.3bn, the highest in its history.
Doonited Affiliated: Syndicate News Hunt