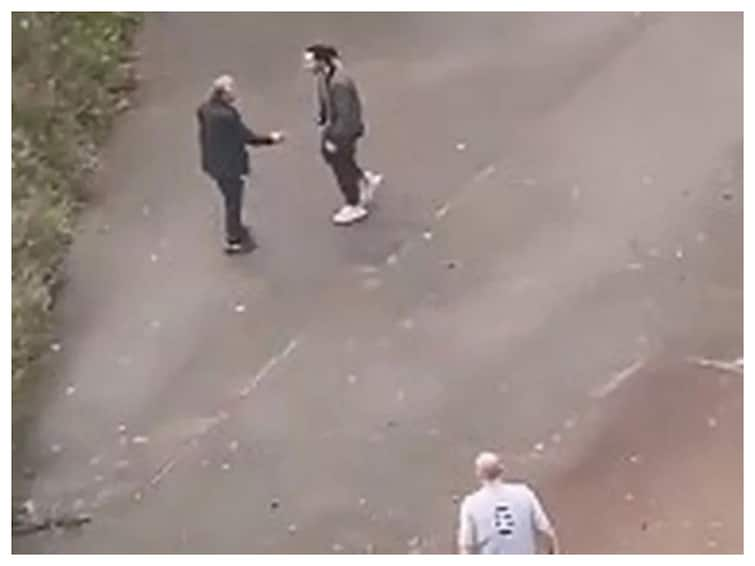 A teacher was killed and two others were critically injured in a knife assault at a school in France, according to authorities, news agency AFP reported. The incident occurred at the Gambetta high school in the northern city of Arras, according to Interior Minister Gérald Darmanin.
According to local officials, the assailant has been apprehended. During the attack, the assailant yelled "Allahu Akbar," or "God is greatest," according to authorities, according to the AFP news agency.
A video circulating on social media, recorded from the high school's windows, shows the assailant, armed with a knife, approaching individuals in the school parking lot. His victims use a school chair to hold him at away, but one of them falls and is battered by the assailant.
Breaking: Terror in France

Knife attack at Gambetta High School in Arras…one teacher killed, two seriously injured; the terrorist has been arrested

The Minister of the Interior, Gérald Darmanin, announces that the perpetrator has been apprehended.

The "individual" reportedly… pic.twitter.com/Wil1pi93cw


— Amy Mek (@AmyMek) October 13, 2023
ALSO READ | Bullet-Riddled Walls, Shattered Panes, And Gutted Cars — All That's Left Of Israeli Locality Near Gaza: VIDEO
According to the French broadcaster BFMTV, the attacker's sibling has also been captured by police. The broadcaster further reported that the individual slain was a French language instructor, and a sports teacher was also stabbed and injured. There were no injuries among the pupils. According to local media, the attacker is roughly 22 years old and a former pupil. It also stated that the attacker's sibling had been apprehended. The Élysée Palace confirmed that French President Emmanuel Macron will visit the scene of the incident, and that all schools in the neighbourhood have been placed on high alert.
The police stated that the situation is currently under control.
(With Inputs From Agencies)
Doonited Affiliated: Syndicate News Hunt