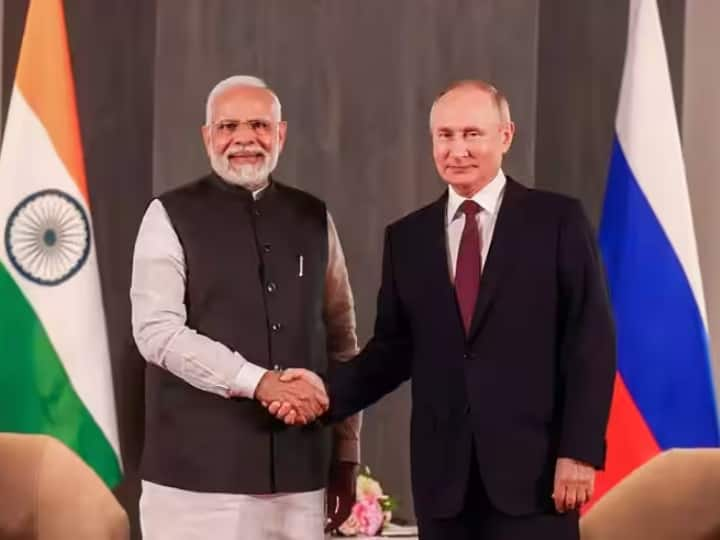 New Delhi: Prime Minister Narendra Modi held a telephone conversation with Russian President Vladimir Putin on Monday where the latter expressed his regret over his inability to attend the upcoming G20 Summit 2023 scheduled to take place in New Delhi on September 9-10, the Prime Minister's Office (PMO) stated. Putin informed Prime Minister Modi that Russia would be represented by its Foreign Minister, Sergey Lavrov.
In response, Prime Minister Modi conveyed his understanding of Russia's decision and extended gratitude for the consistent support provided by Moscow to India's initiatives during its G20 Presidency.
The leaders discussed a range of bilateral and global matters, including recent developments following the BRICS Summit in Johannesburg. As per the PMO statement, they engaged in a comprehensive review of the progress made on various fronts of bilateral cooperation while also exchanging viewpoints on regional and global concerns. The recently concluded BRICS Summit took center stage in their discussion.
The Kremlin in its statement mentioned, "Vladimir Putin once again warmly congratulated Narendra Modi on the successful landing of the Indian space station Chandrayaan-3 on the Moon near its South Pole. They reaffirmed the willingness to further develop bilateral cooperation in space exploration."
"An exchange of views was also held with regard to the upcoming G20 summit in New Delhi," it added.
The Russian side said that topical issues of bilateral relations "steadily developing in the spirit of the special and privileged strategic partnership, were touched upon." "The positive dynamics of trade and economic cooperation was underscored. A mutual commitment to the consistent implementation of large-scale projects in the energy sector and joint work on expansion of international transport and logistics infrastructure was expressed," it added.
ALSO READ | Russia Confirms Wagner Chief Yevgeny Prigozhin's Death In Plane Crash
Putin To Focus on Russia's 'Military Operation' In Ukraine: Kremlin
Kremlin spokesperson Dmitry Peskov on August 25 said that the Russian President will not be present at the forthcoming G20 Summit in New Delhi. The decision is attributed to Putin's involvement in the ongoing "special military operation" in Ukraine. Peskov also stated that the exact format of Putin's participation in the global gathering will be determined at a later time.
"President Vladimir Putin is not planning a trip to the G20 summit in India, which will be held in September. The main emphasis now is a special military operation," Dmitry Peskov informed Russian media.
Last week, sources had indicated that Russian Foreign Minister Sergey Lavrov will represent President Putin at the summit. Previously, Lavrov took on a similar role during the previous G20 Summit held in Bali, Indonesia.
Russian President Putin virtually attended the BRICS Summit while Russia was represented by Lavrov at the first in-person session held in South Africa since the COVID-19 pandemic.
Subscribe And Follow ABP Live On Telegram: https://t.me/officialabplive
Doonited Affiliated: Syndicate News Hunt